Beto O'Rourke and Willie Nelson raise thousands for Texas Dems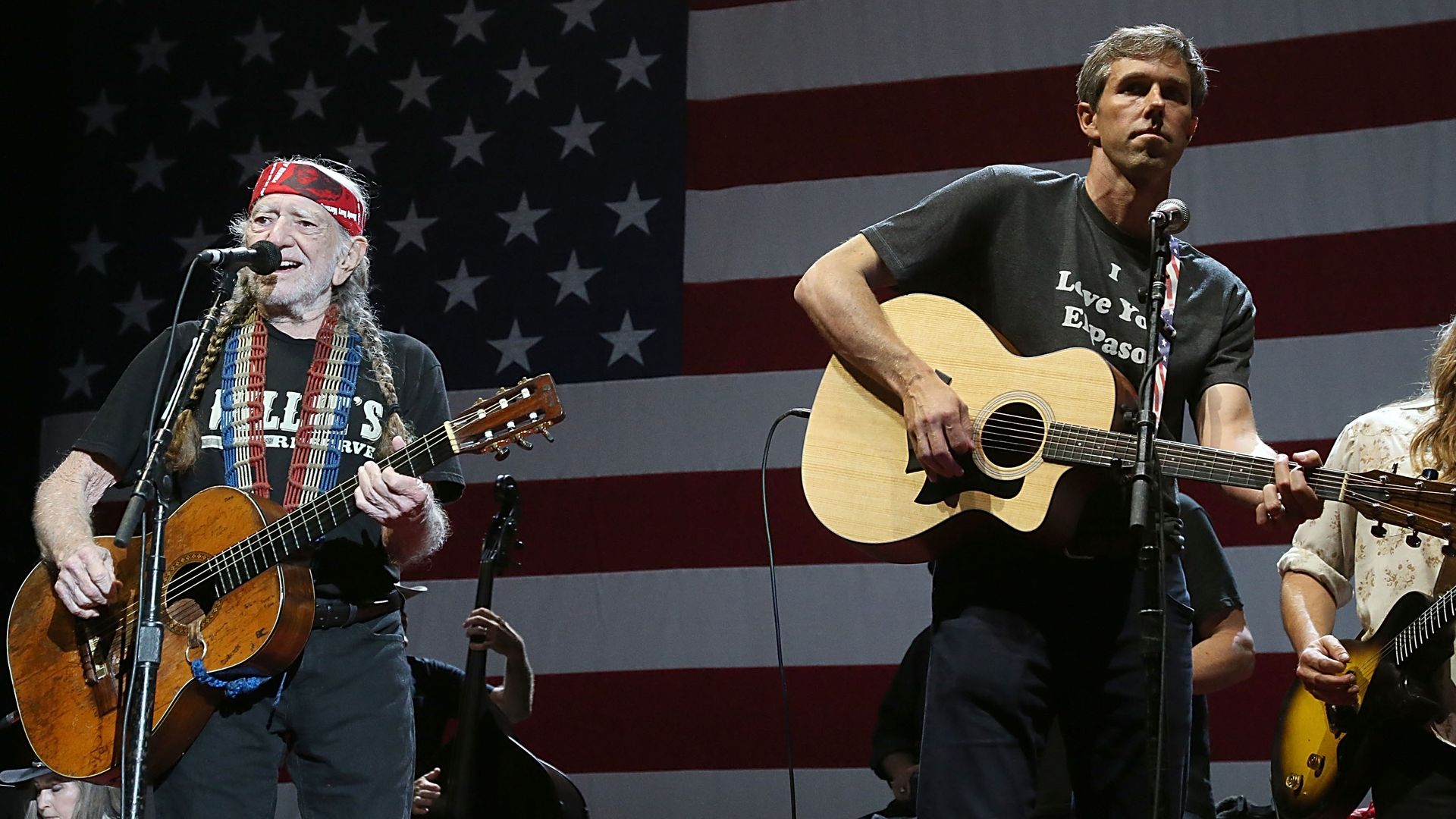 Country music singer Willie Nelson and former U.S. Rep. Beto O'Rourke are fund-raising for a group of Texas Democrats threatened with arrest by Gov. Greg Abbott (R) after fleeing the state to block GOP-led voting restrictions.
Why it matters: O'Rourke created a buzz when he ran as a 2020 Democratic presidential candidate, and now he's using his platform to raise money for the Texas House Democrats.
By the numbers: By Wednesday afternoon, a fund-raising site for the 57 lawmakers had "raised $526,780 from 14,654 donors, for an average of $36 per donation," according to the Dallas Morning News.
O'Rourke thanked Nelson and wife Annie Nelson in a statement on Tuesday for "generously matching the next $5K in donations to support Texas Democrats in their fight for voting rights."
The big picture: The Texas Democrats fled to Washington, D.C., on Monday night. They have said they'll stay away for as long as necessary to block the Republican voting bill from passing.
That would require the group to remain out of state for at least the remainder of the special session.
The NAACP has said it will offer to pay the Democrats' bail if they're arrested upon their return to Texas.
Go deeper