Xi and Kim vow closer ties, citing "hostile" foreign forces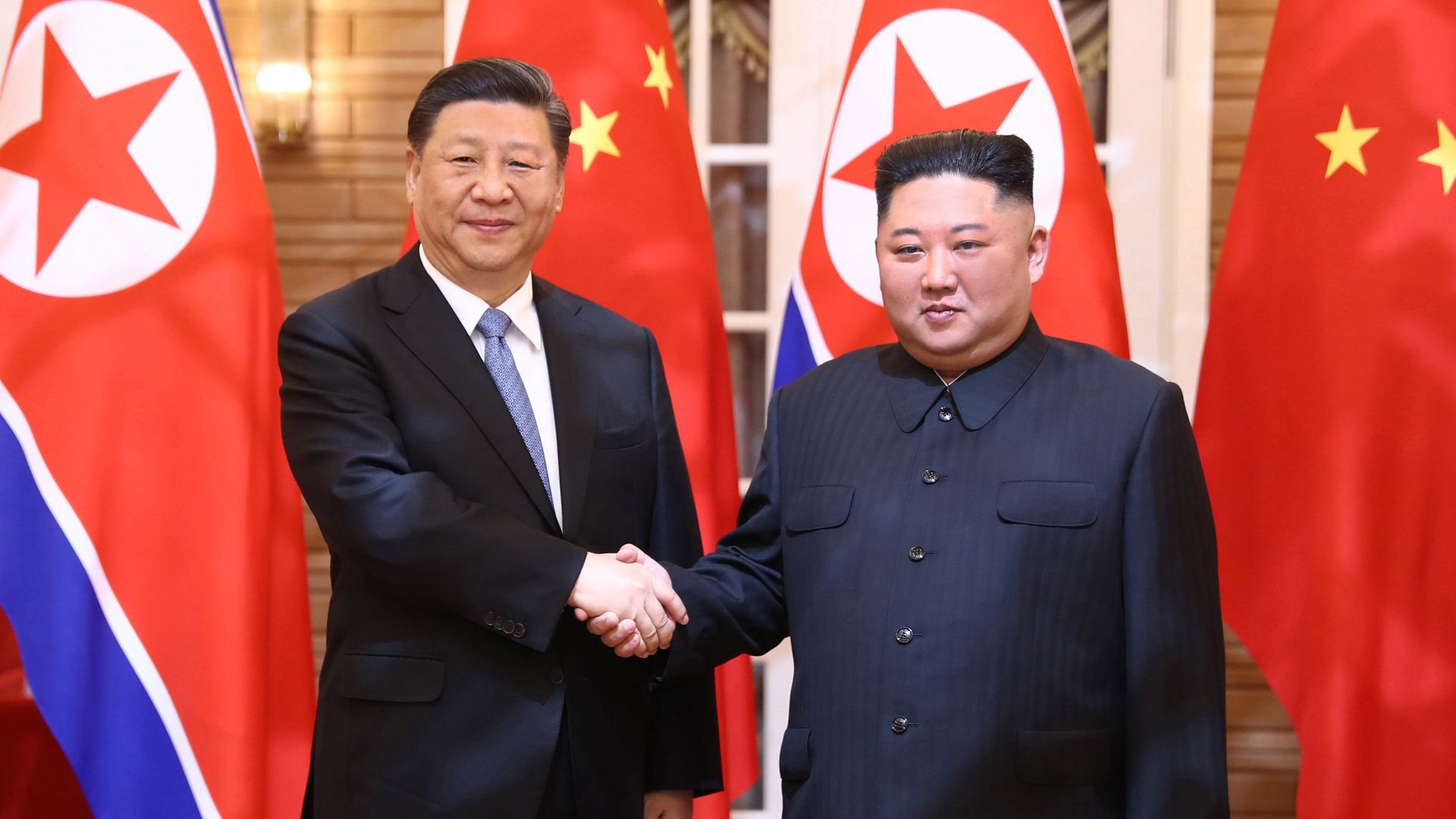 China's President Xi Jinping and North Korean leader Kim Jong-un spoke of "hostile forces" as they vowed to strengthen ties on Sunday ahead of the 60th anniversary of the countries' treaty of friendship, per KCNA.
Why it matters: The report by the state-run North Korean news agency is meant as a message to the U.S. amid stalled nuclear talks and escalating tensions between Washington and Pyongyang, as well as Washington and Beijing, analysts said, according to AFP.
What they're saying: The two countries' governments "are now staunchly advancing toward a bright future by smashing the high-handedness and desperate maneuvers of the hostile forces on the strength of militant friendship and blood ties even under the complicated international situation," Kim said in a statement.
"Despite the increasingly rampant anti-socialist attempts by the imperialists and the rapidly changing relations between or among countries in the wake of the Cold War, the deep-rooted" relations between China and North Korea were "strengthening," he added.
The big picture: The Biden administration last month extended for another year an executive order that's been in place for more than a decade, which declares a national emergency over the nuclear threat from North Korea.
Go deeper: Biden's Korean War diplomacy
Go deeper