Jill Biden attending this week's national spelling bee finals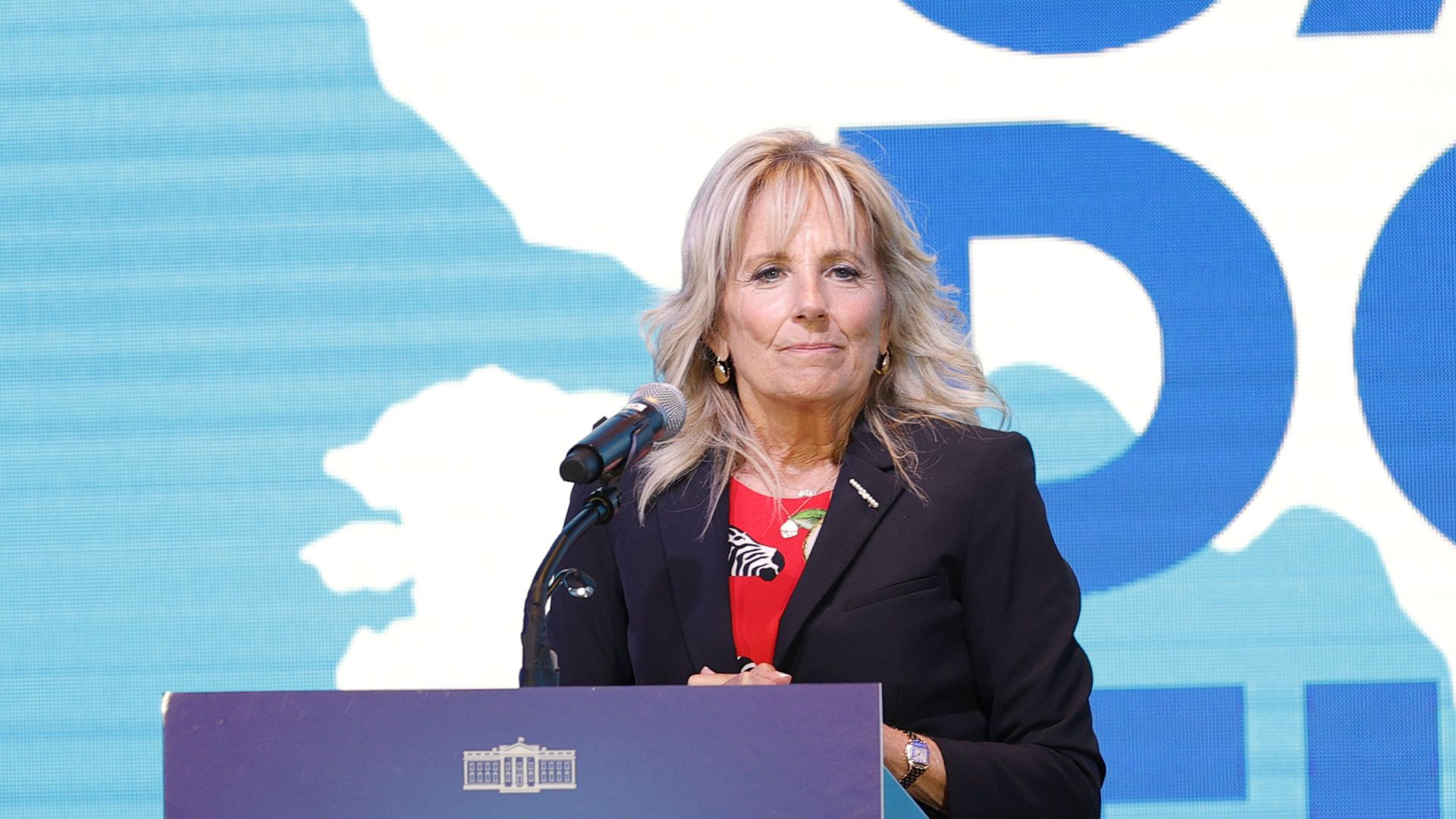 First lady Jill Biden will attend this week's 2021 Scripps National Spelling Bee in Orlando, Florida, the White House said in a statement on Tuesday.
Of note: The event has been running since 1925, but it was canceled last year due to the pandemic.
The big picture: Biden, the only first lady ever to hold a full-time teaching job, will "meet with the spellers and their families" just before the Bee's primetime finals on Thursday, the White House said.
"Dr. Biden previously attended the 2009 Scripps National Spelling Bee Finals when it was held in Washington, DC.," the White House noted.
What to watch: The live telecast of the final round will air on ESPN2 on July 8.
Go deeper: Pay to play invades National Spelling Bee
Go deeper