Social networks face identity crisis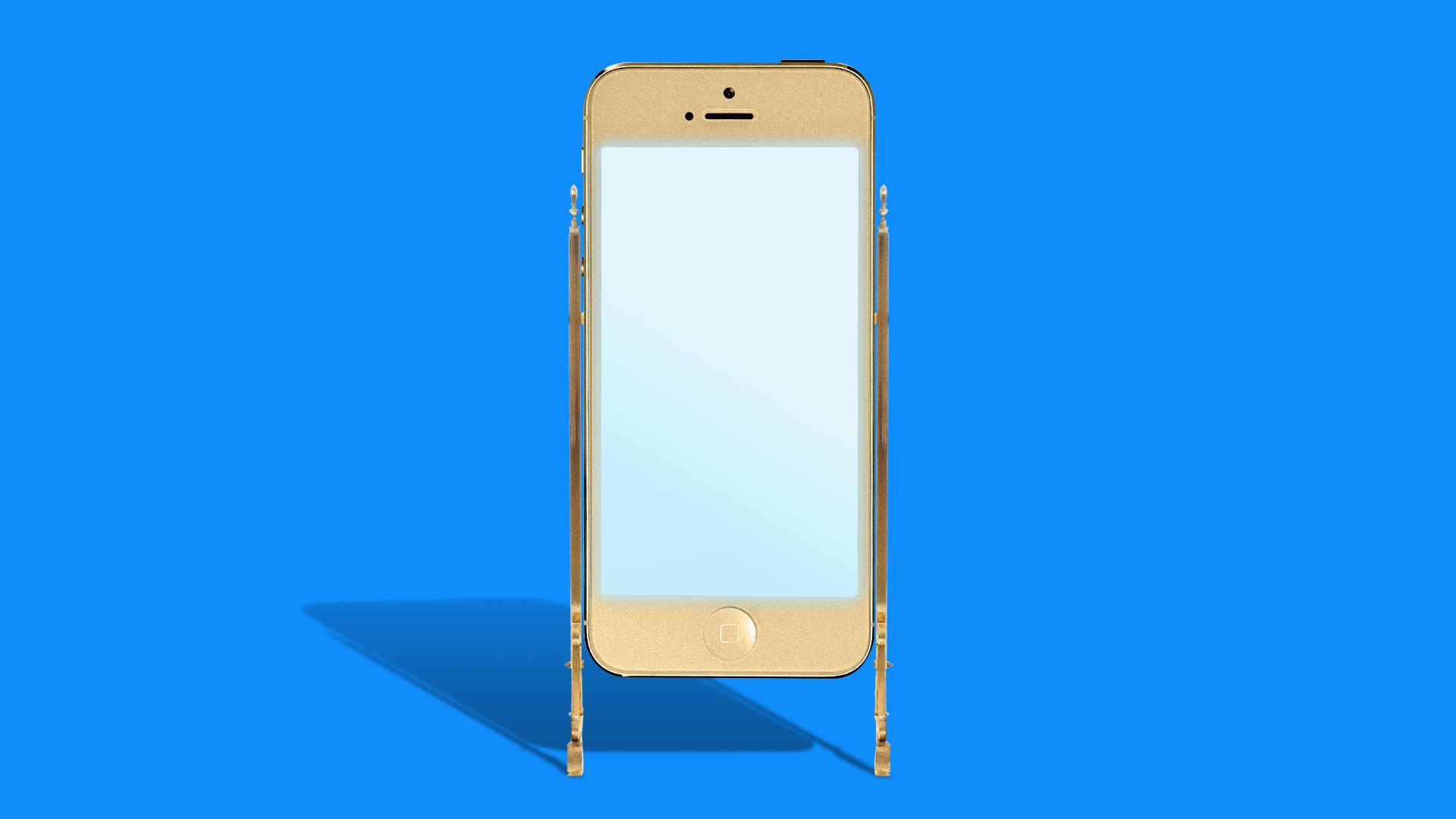 Tech giants are scrambling to figure out how to stay competitive in a world that's now dominated by dozens of networking apps, all catering to different interests.
Driving the news: Instagram CEO Adam Mosseri said Thursday the app — long known as a venue for people to share filtered photos — is "no longer just a square photo-sharing app."
The focus moving forward will be on new features for creators, video, shopping and messaging, he said. "The number one reason people say they use Instagram is to be entertained."
He cited TikTok and YouTube as examples of competition that Instagram faces as it tries to lean into entertainment and video.
Meanwhile, TikTok on Thursday said it will roll out the option to create longer videos — up to three minutes — in the coming weeks, an effort that will likely help the platform compete with YouTube.
Instagram is testing ad revenue shares with creators and publishers for its video platform, IGTV, that mimic the 45/55 split YouTube currently offers creators.
While TikTok chases YouTube, the latter just rolled out its TikTok competitor "Shorts" in the U.S. Facebook, Instagram, Snapchat, Reddit and others have all experimented with TikTok challenges over the past few months.
Facebook and Twitter have both launched live audio and newsletter products this year that compete with Substack and Clubhouse.
Twitter is testing a feature similar to Instagram's "close friends" option which allows users to share posts only with select followers.
Facebook is also testing a NextDoor knock-off and Spotify is now eyeing live events.
Be smart: All of these changes are coming after months of stay-at-home lockdowns forced social giants to think not just about ways to keep people connected, but also entertained.
Part of that effort includes connecting people directly with their favorite creators and communities — not just their close friends or institutional brands.
What to watch: As social networks continue growing, they run the risk of overwhelming consumers and losing what made them special and distinct to begin with.
For example, as Instagram expands into things like live video and messaging, smaller photo-sharing apps like Pinterest and VSCO have gained enormous traction.
Pinterest is reportedly in talks to acquire VSCO, per The New York Times.
Go deeper