Former Trump aide Jason Miller to launch new social app "Gettr"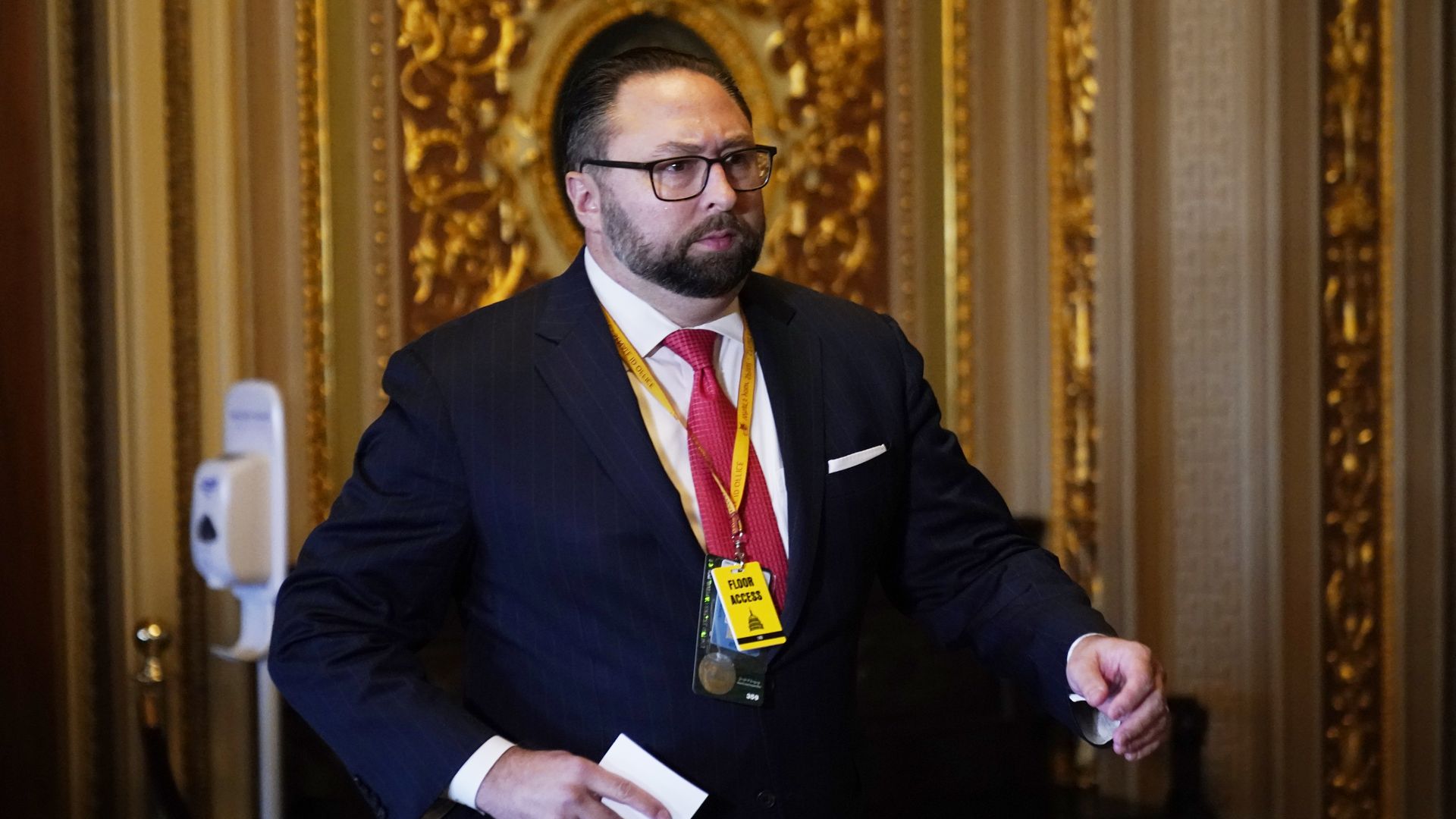 Jason Miller, an aide and close advisor to Donald Trump, is launching a new social app called "Gettr" in coming days, sources tell Axios.
Details: The app, which is in beta testing, appears in the Apple App Store and is described as "a non-bias social network for people all over the world." News of the app was first broken by Politico Thursday.
State of play: Gettr, which is still in its infancy, appears to have a few thousand users, according to follower counts of some of the more prominent, suggested accounts.
Many users, however, appear anonymous, lacking much profile information.
The app looks like Twitter, with a scrolling news feed with a small pencil at the bottom for users to compose a message.
It has a search function and like Twitter, a trending topics function. While a quick scroll through the accounts suggests patterns pro-conservatism, there's no obvious suggestion that the app is built by Trump allies.
Many of the more prominent suggested accounts, including a general news account called "Daily News" appear to have been created in May of this year.
Miller did not respond to multiple requests for comment.
The big picture: Conservatives have been looking to build an alternative social media app for months, following the de-platforming of President Trump and far-right figures in the aftermath of the Capital insurrection.
Earlier this year, Axios reported that Trump's team was in touch with a relatively unknown platform called FreeSpace to build its own social network.
Gettr appears to be developed by a company listed as Chainnov Inc., formed last summer. Data from Apptopia suggests that the group has also registered an app called "Getome" with the same social descriptions as the Gettr app.
Data shows that almost every major conservative social network has seen a dramatic decrease in downloads since the Capitol insurrection.
Donald Trump launched his own blog in May, but Miller confirmed weeks later that he shut it down.
Be smart: Politico reported earlier this month that Miller took over as the chief executive of a tech startup company "that could be used by the former president."
In doing so, he left his role as Trump's spokesperson, per The Hill.
It's unclear how Miller plans to debut the app, but sources tell Axios that other former Trump aides will help aide the rollout.
Go deeper