Obama: Capitol riot underscores worrying rise of misinformation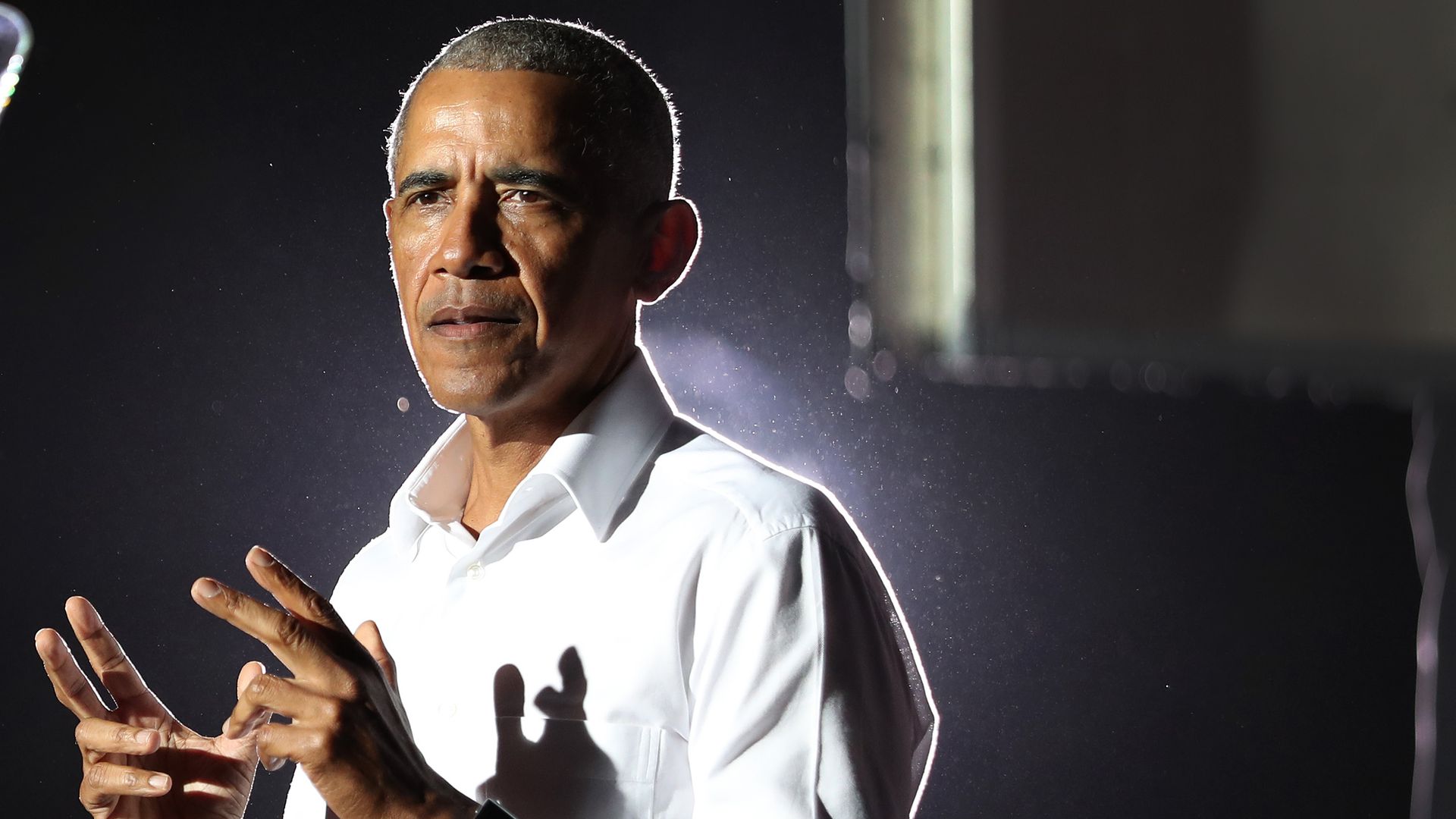 Former President Obama said at the American Library Association's annual conference Tuesday "we should all be worried" by the rise in misinformation, like that which led to the Capitol riot, per CNN.
Details: Obama told moderator Lonnie Bunch he saw some misinformation happening during his presidency, with former President Trump "one of the perpetrators" of stoking sentiment against him. He accused Trump of being "somebody who surfed that for their own advantage."
"We saw how powerful the constellation of conservative media outlets, talk radio, and then, ultimately, all this gets turbo charged with social media, how powerful that is," he added.
Of note: Obama said the misinformation issue came to the fore on Jan. 6.
"[T]o see not only a riot in the Capitol around what historically had been a routine process of certifying an election, but to know that one of our two major political parties, a strong majority of people in this party, actually believed in a falsehood about those election results, the degree to which misinformation is now disseminated at warp speed in coordinated ways that we haven't seen before," Obama said.
"And that the guardrails I thought were in place around many of our democratic institutions really depend on the two parties agreeing to those ground rules and that one of them right now doesn't seem as committed to them as in previous generations, that worries me."
Representatives for former President Trump did not immediately respond to Axios' request for comment.
Go deeper: Obama cites Capitol riot in backing voting rights compromise
Go deeper