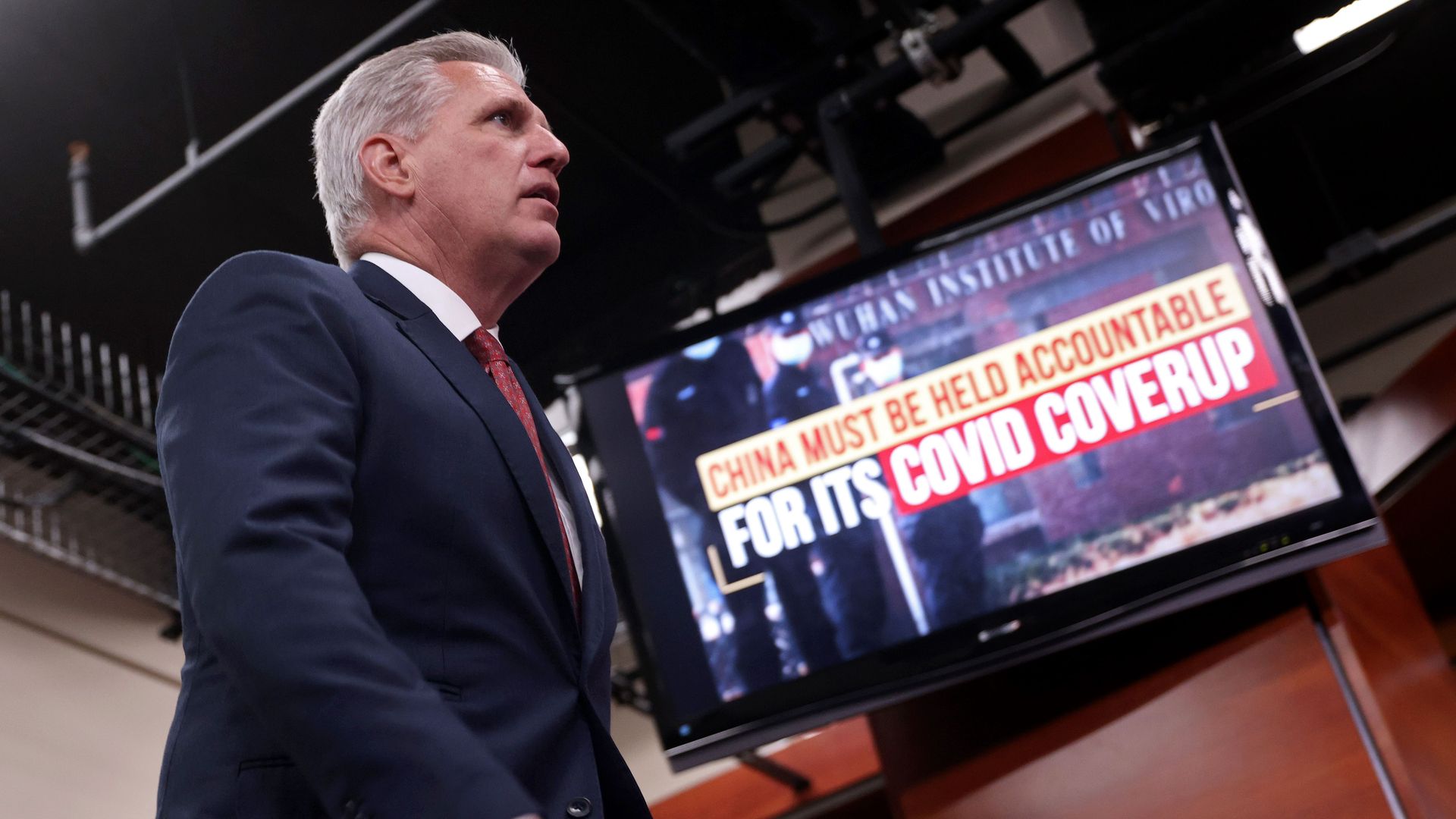 Republicans, defined by one thing and one man for four-plus years, see a new, unifying platform to run on in the 2022 elections and potentially beyond.
The blueprint: Republicans tell us the work-in-progress plan argues that Biden Democrats are soft on crime, soft and ineffective on illegal immigration, and reckless and wrong with government spending.
"That's how we win back the [House] majority," a top GOP aide told me. "When we talk about Republican committee chairs, we talk about 'when' not 'if.'"
The big picture: Each topic can be backed by actual policies, instead of drafting off Donald Trump's cultural grievances and fanatical allegations of stolen elections, top officials tell us.
The hitch: Um, Trump. He's still the Pied Piper of modern Republicanism — and fixated on litigating the past, not legislating the future.
Last night in Wellington, Ohio, at his first post-election rally, Trump spent 94 minutes marinating in lies of the past, and teased a 2024 run — framed as winning the White House for the "third time."
A top Democratic official told me: "The most popular policy we have is taxing rich people. Why did Biden outperform in Macomb County [Mich.] and York Pa.? Because populism works. Biden's 'buy America, tax the corporations' message moves these voters."
On crime, the official told me that "voters care, but there's no sign they trust the GOP more than us. Trump ran this play in 2020 and lost."
Zoom out: The Democratic messaging group Future Majority in May released a deck identifying areas where Republicans hold an advantage:
Of the issues polled, "defunding the police," "open borders" and "reparations for slavery" were by far the biggest turnoffs for both independents and voters in general.
Republicans bested Democrats on jobs and the economy, gun rights, and "keeping you and your family safe."
The poll, Future Majority wrote in its report on the findings, "shows voters, especially Independents, believe Democrats overspend."
The bottom line: Democrats are internally flagging their vulnerabilities on the very issues central to the GOP's strategy to retake power next year.
Go deeper