NBC readies streaming push for Tokyo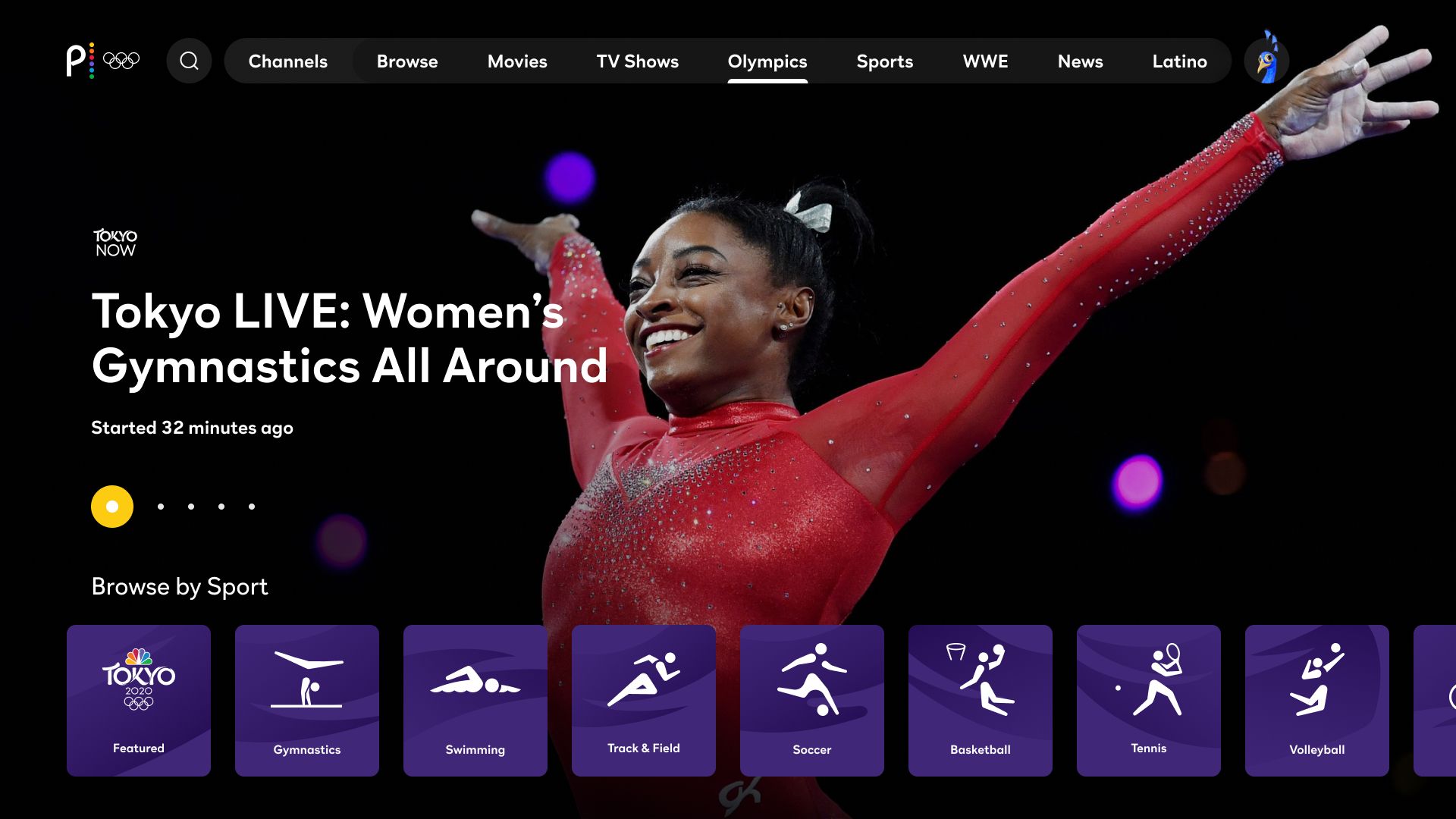 NBCUniversal will stream some of the most popular Olympics sporting events exclusively on its new streaming service Peacock, executives said Wednesday.
Driving the news: Most notably, USA Men's Basketball live coverage will be available on the streaming platform only to subscribers of Peacock's premium paid tier.
Other sports, like gymnastics and track and field will stream live on Peacock for free, in addition to daily live shows and original programming made custom for the Olympics on Peacock.
Peacock will also offer viewers the chance to watch sports-specific coverage through "Olympics channels," which include full event replays and curated highlights of NBC Olympics' coverage.
Why it matters: The 2021 Tokyo Olympic games marks the first time that NBC — the longtime exclusive media partner for the Olympics — will be able to stream events on Peacock, which launched in April 2020.
"We're very optimistic we're going to bring on a new audience to Peacock and that this will continue to help us grow as we continue to add on more and more subscribers," said Matt Strauss, chairman of Peacock.
The big picture: Executives said during a press event Wednesday they were optimistic that the pandemic would drive more people to engage with the games.
"This is going to be the most meaningful Olympics of our lifetime," Molly Soloman, executive producer and president of NBCU Olympics, said.
While the group declined to offer exact ad sales figures, Dan Lovinger, executive vice president of ad sales for NBC Sports, said in a statement: "NBCUniversal is happy with our pacing and expects to exceed the Rio games."
NBCU sold more than $1 billion worth of ads for the 2016 games.
"We're in a robust position, but we're still open for a little business," said Mark Lazarus, chairman of NBCUniversal Television and Streaming.
Soloman presented a detailed coverage plan for the games, which include highlighting certain stars and events on different platforms and different times to ensure the most captivating storylines made it to primetime TV, and the more niche events and programming would filter out to NBC's other channels.
NBC will host 24/7 Olympic coverage on its cable networks USA and NBCSN, in addition to primetime slots on NBC and other coverage on "The Today Show."
Digitally, coverage will exist all over Peacock, as well as social media. Coverage will be live-streamed on NBColympics.com and on the NBC Sports app.
Executives also described in further detail the previously announced plan to livestream coverage on the Amazon-owned platform Twitch.
Be smart: Because the games were delayed by a year, NBC was able to invest more in streaming that it likely would've otherwise been able to last year.
"In many ways, we had an extra year to prepare," said Pete Bevacqua, chairman of NBC Sports Group.
Gary Zenkel, president of NBC Olympics, noted that the delay gave the network more time to negotiate even broader distribution agreements ahead of the games.
The bottom line: "We did one year out from the Tokyo Olympics twice," said NBC Olympics Primetime Olympics host Mike Tirico. "But this is the real deal."
Go deeper