Online grocery's staying power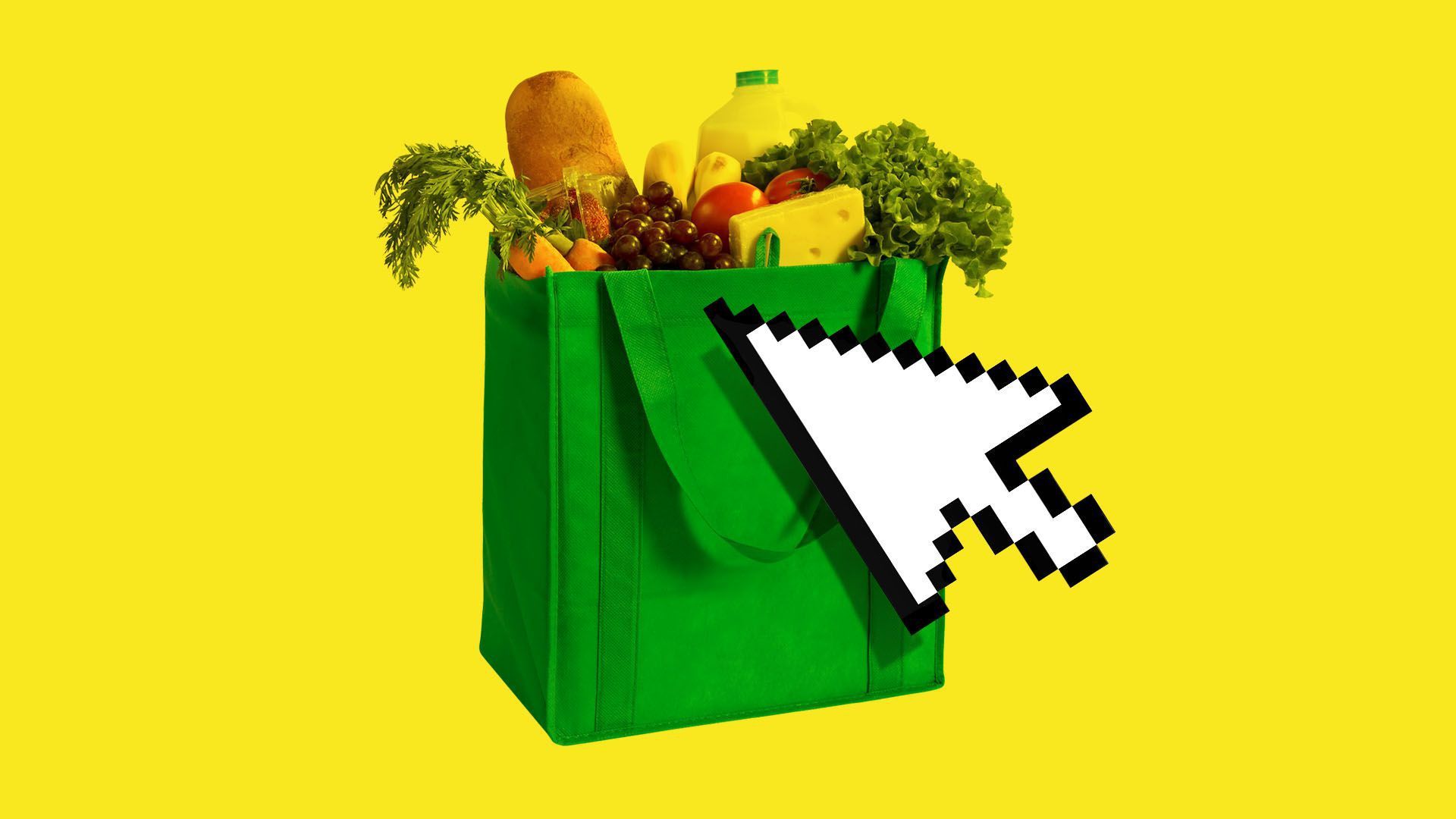 Online grocery was a minuscule part of food retail before the pandemic. Now, about 60% of U.S. consumers have bought groceries online in the last 12 months, and most of them plan to keep doing so post-pandemic, according to a report from Coresight Research.
Why it matters: The rise of online food shopping is leaving behind smaller chains or mom-and-pop grocers that can't afford to offer delivery — turning grocery into a survival of the biggest players.
It's also fueling the creation of more gig jobs, as companies like Amazon, Walmart and Instacart search for workers to feed the spiking delivery demand.
All this is strengthening the pandemic-induced stay-at-home economy — one which deepens the U.S.'s economic divide.
What's happening: The online grocery market swelled to $55.5 billion in 2020, an 81% increase from 2019, per Coresight, and that growth is expected to continue — albeit to a lesser extent — in 2021.
One of the big drivers of growth in the grocery delivery market is older customers, experts say.
"We've had reluctant tech adopters forced to adopt tech in ways that they wouldn't have done in years or ever," says Betsey Stevenson, a University of Michigan economist.
According to Coresight's survey, 62% of current online shoppers between the ages of 45 and 60 and 55% of those over the age of 60 plan to continue to use those services as frequently or more frequently after the pandemic.
Go deeper