Sen. Kyrsten Sinema: Abolishing filibuster would weaken "democracy's guardrails"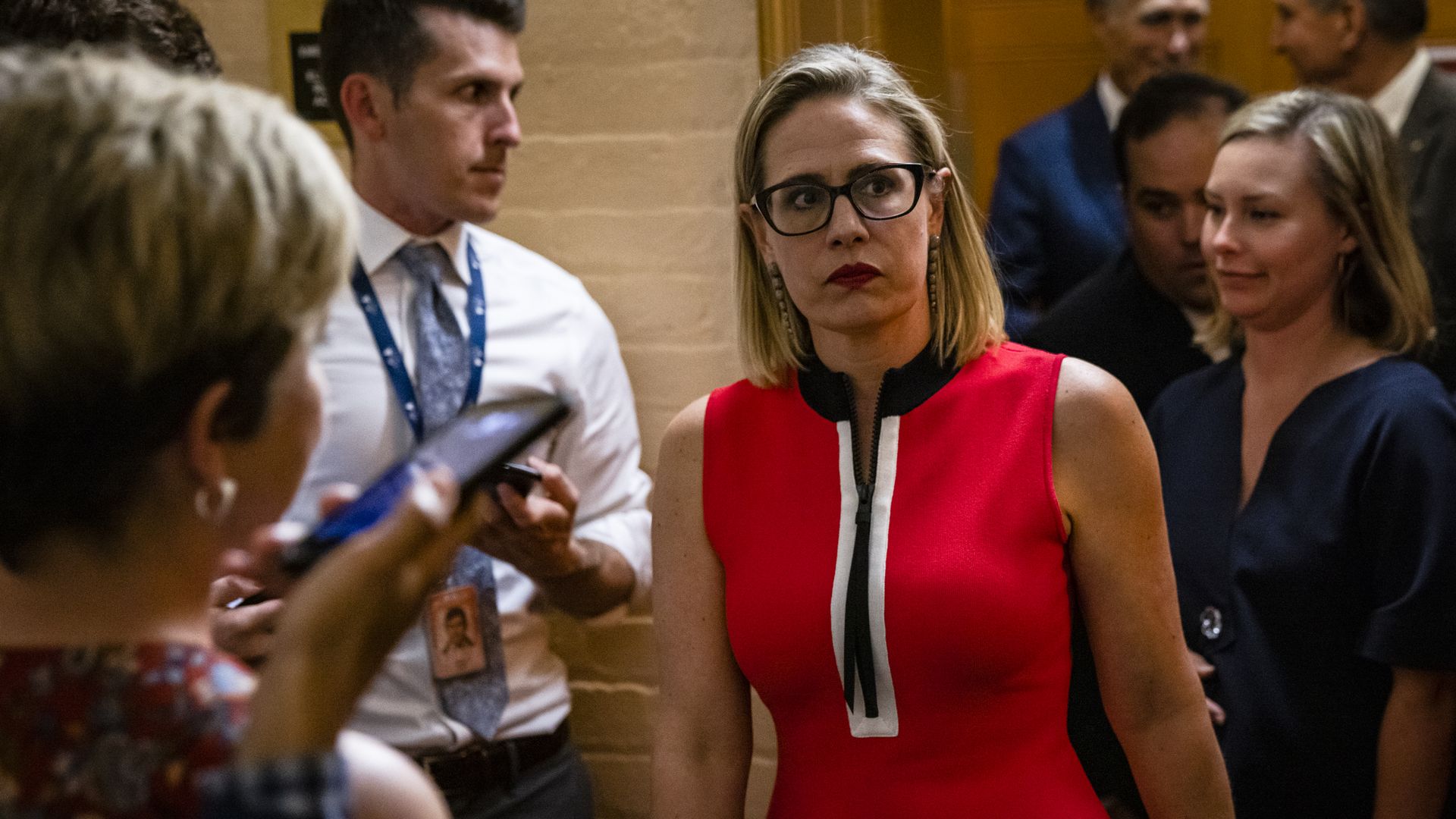 Sen. Kyrsten Sinema (D-Ariz.) defended her opposition to abolishing the 60-vote legislative filibuster in a Washington Post op-ed published Monday night, saying to do so would weaken "democracy's guardrails."
Why it matters: There have been growing calls from Democrats, particularly progressives, to overhaul the rules as the Senate prepares to vote Tuesday on a massive voting rights package. But Sinema writes in her op-ed that if this were to happen "we will lose much more than we gain."
Between the lines: The For the People Act voting rights legislation would need at least 60 votes to overcome a filibuster in the evenly divided Senate. It'll likely fail without the support of Republicans.
Senate Republicans successfully used the filibuster last month to reject a bill that would have created a bipartisan commission to investigate the Jan. 6 Capitol riots.
Sinema and Sen. Joe Manchin (D-W.Va.) have maintained since January that they're not going to get rid of the filibuster.
What else she's saying: "If anyone expected me to reverse my position because my party now controls the Senate, they should know that my approach to legislating in Congress is the same whether in the minority or majority," Sinema wrote.
"My support for retaining the 60-vote threshold is not based on the importance of any particular policy. It is based on what is best for our democracy. The filibuster compels moderation and helps protect the country from wild swings between opposing policy poles," she continued.
"I will not support an action that damages our democracy."
Of note: Sinema stated that it is "time for the Senate to debate the legislative filibuster," so senators and constituents "can hear and fully consider the concerns and consequences."
"Hopefully, senators can then focus on crafting policies through open legislative processes and amendments, finding compromises that earn broad support," she added.
Go deeper