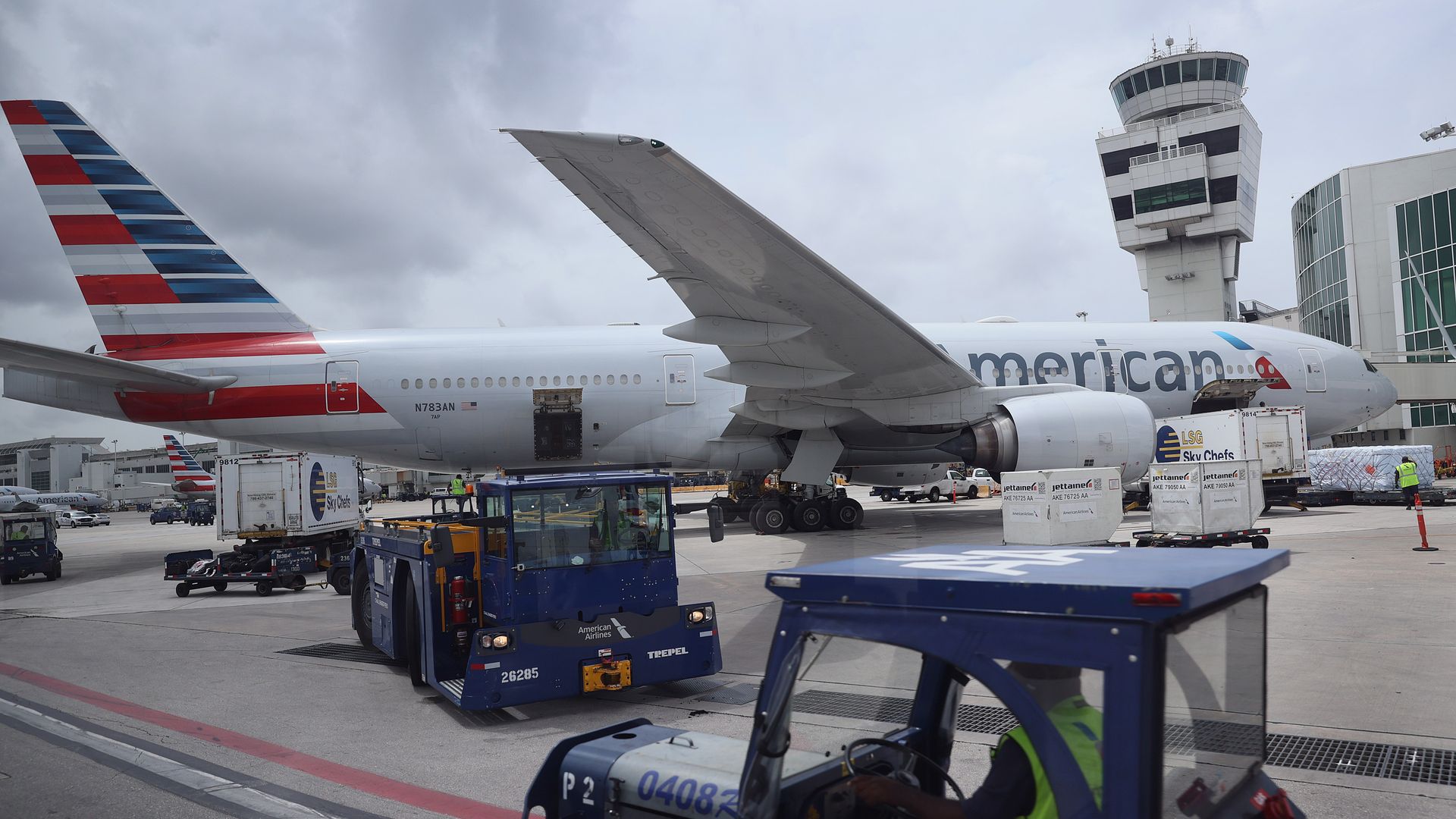 American Airlines announced Sunday that it's cutting some 950 flights from its schedule, including 296 this weekend, to reduce potential pressure on its operations, the Wall Street Journal first reported.
Driving the news: The U.S. vaccine rollout has led to a massive increase in travel bookings. The airline noted in an emailed statement that it's facing an "incredibly quick ramp up of customer demand."
Meanwhile, some vendors are contending with labor shortages and the first few weeks of June had "brought unprecedented weather to our largest hubs, heavily impacting our operation and causing delays, canceled flights and disruptions to crew member schedules and our customers' plans."
The airline said this "led us to build in additional resilience and certainty to our operation by adjusting a fraction of our scheduled flying through mid-July." The changes affect about 1% of planned flights for the first half of July.
"We made targeted changes with the goal of impacting the fewest number of customers by adjusting flights in markets where we have multiple options for re-accommodation."
— American Airlines
Our thought bubble, via Axios' Joann Muller: This is another example of supply and demand being out of whack as the economy bounces back more strongly than expected.
Of note: Reducing a relatively small number of flights will "alleviate pressure on maintenance and mean there will be a bigger pool of pilots on reserve, providing a buffer when needed," the Journal notes.
The bottom line: The adjustment underscores the challenges industries face in emerging from the pandemic, as a swift increase in travel also pressures "vacation-rental operators and rental-car companies," per the WSJ.
Go deeper: United CEO warns America could face a pilot shortage
Go deeper