Washington's latest surprise medical bill debate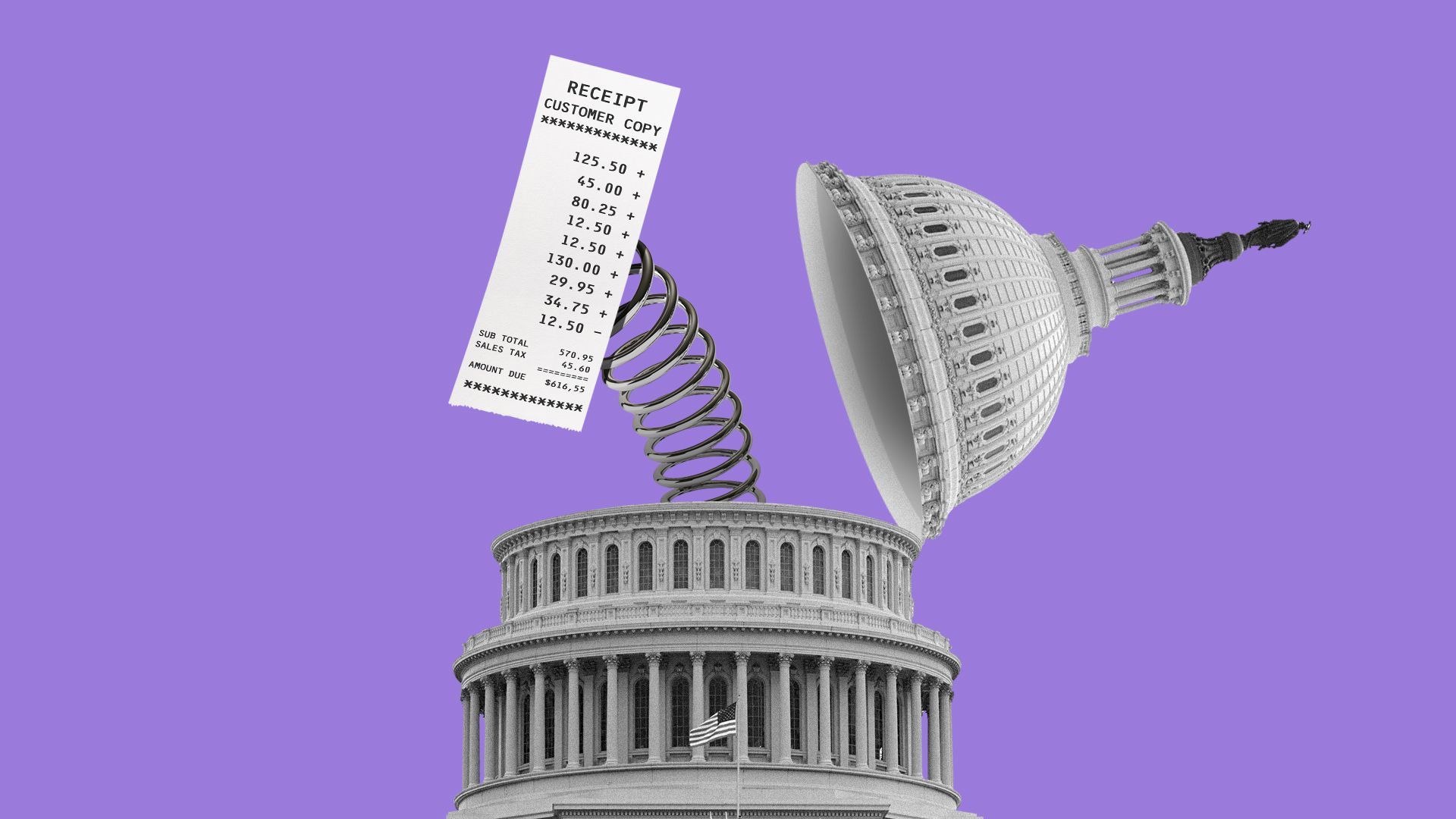 Washington's latest health care brawl is over wonky questions about how last year's law banning surprise medical bills will now actually be implemented by the Biden administration.
Why it matters: Billions of dollars are at stake — either for providers or for patients and employers.
The big picture: Last year's legislation prevents patients, in most cases, from getting surprise medical bills when they get out-of-network care. If providers and insurers can't agree on the reimbursement amount, either party can bring the issue to an independent arbitrator, who will ultimately make the call.
The administration is tasked with filling in the details of how this arbitration process will work. Its first deadline for these regulations is July 1, with additional ones expected later this year.
Driving the news: Nearly 100 bipartisan members of Congress sent a letter last night to the administration encouraging it to "[ensure] a balanced process to settle payment disputes between health plans and providers."
The letter, led by Reps. Tom Suozzi and Brad Wenstrup and provided exclusively to Axios, reflects providers' concerns that the implementation rules will bend the arbitration process in insurers' favor.
"The dispute resolution process established in the No Surprises Act prevents artificially low payment rates that would incentivize insurance companies to keep providers out of their networks," the letter argues, and lists multiple factors that should be taken into consideration by arbitrators.
The other side: A competing letter obtained by Axios encourages the administration to swing in the other direction.
"We have significant concerns ... that expanded arbitration considerations could place undue harm and financial burdens on consumers," the letter, led by Rep. Jan Schakowsky, writes.
"Failure to adequately address these potential regulatory loopholes would allow private equity firms and out-of-network providers to maintain a lucrative and inflationary business model designed to maximize profits at the expense of American families."
Details: The primary tension, for now, is how much weight median in-network rates should have in the arbitration process. Providers want other factors — like market share and prior contract history — to also be strongly considered.
"Providers are presumably correct that vaguer guidance ups their chances of capturing the arbitration process and generating higher payments out of it, which consumers and employers don't like because that would in turn mean higher cost-sharing and premiums," said Loren Adler, associate director of the USC-Brookings Schaeffer Initiative for Health Policy.
He added that the difference between the factors could make a big difference financially, "particularly for the individual staffing companies that were profiting most off of surprise billing and are hoping arbitrators will award them their previously contracted rates."
The bottom line: In health care, every dollar spent goes toward someone else's salary. That means that when it comes to who has power over payment rates, there will always be winners and losers.
If providers end up with the upper hand and overall in-network rates continue to rise, those costs will ultimately be passed on to patients and employers through higher premiums and out-of-pocket spending.
Go deeper