Health care ruling saves Republicans from themselves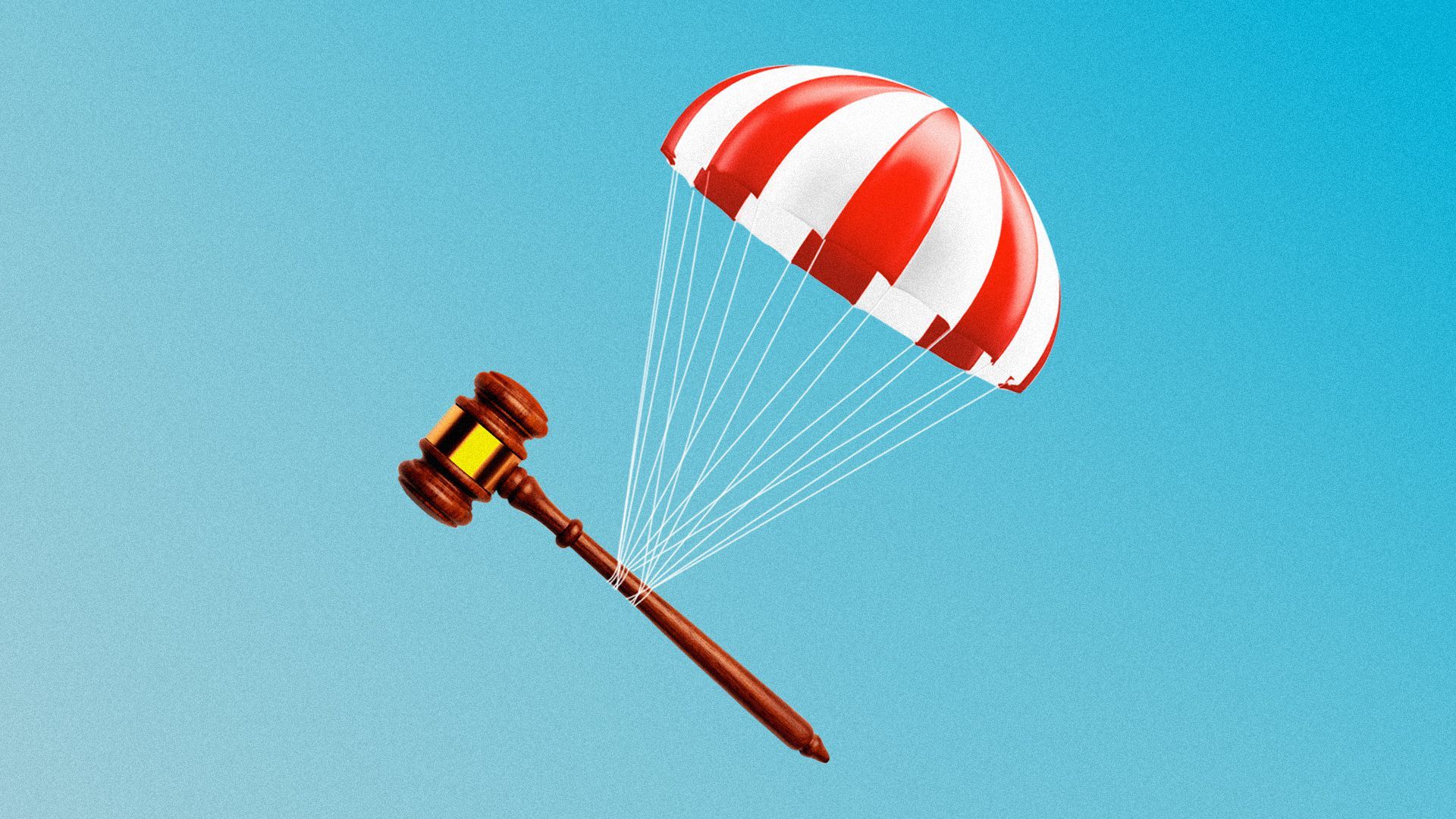 The Supreme Court saved the health care system from imploding Thursday by dismissing a Republican challenge to the Affordable Care Act. But it also saved the GOP itself from another round of intraparty chaos.
Why it matters: Most GOP lawmakers privately admit (and some will even say publicly) they don't want to deal with health care again. The issue generally isn't a good one for them with voters — as they learned the hard way after they failed to repeal the ACA in 2017.
Now they're happy instead to make Democrats own problems with the health care system and brand their ideas to improve it as "radical."
The big picture: Years on from their 2017 failure, Republicans haven't gotten any closer to rallying around any alternative health care proposal.
Along the way, they've also lost both chambers of Congress — and the White House.
Between the lines: If the Supreme Court had made the opposite ruling, and the ACA had been killed or mortally wounded in court, it would've created chaos not only for the public but within the party.
Heading toward the 2022 midterms, Republicans would be on the hook for any fallout, while having little sway over what Congress did to fix it.
"The prospect of having to do a 60-vote bill, with Democrats in the majority and Joe Biden in the White House, to save millions of people from being uninsured right before the midterms, would shred any chance of taking back the majority in either chamber," a senior Republican Senate aide told Axios.
What they're saying: Asked whether the SCOTUS ruling signals the end of his party's effort to repeal and replace the ACA, Sen. Mike Braun (R-Ind.) said: "It ought to be."
He added: "Forget about repealing it. That water's under the bridge anyway, and all you get with that is, the other side will say you're against covering pre-existing conditions."
"The reality is no, we don't have the power to repeal Obamacare in this current construct," Sen. Lindsey Graham (R-S.C.) also told Axios.
"We can still talk about how it doesn't work, we can make political arguments it's failing the public and it needs to change, and we can come up with alternatives, politically. But I don't see the court doing much more."
Go deeper