The easy life of "mediocre" men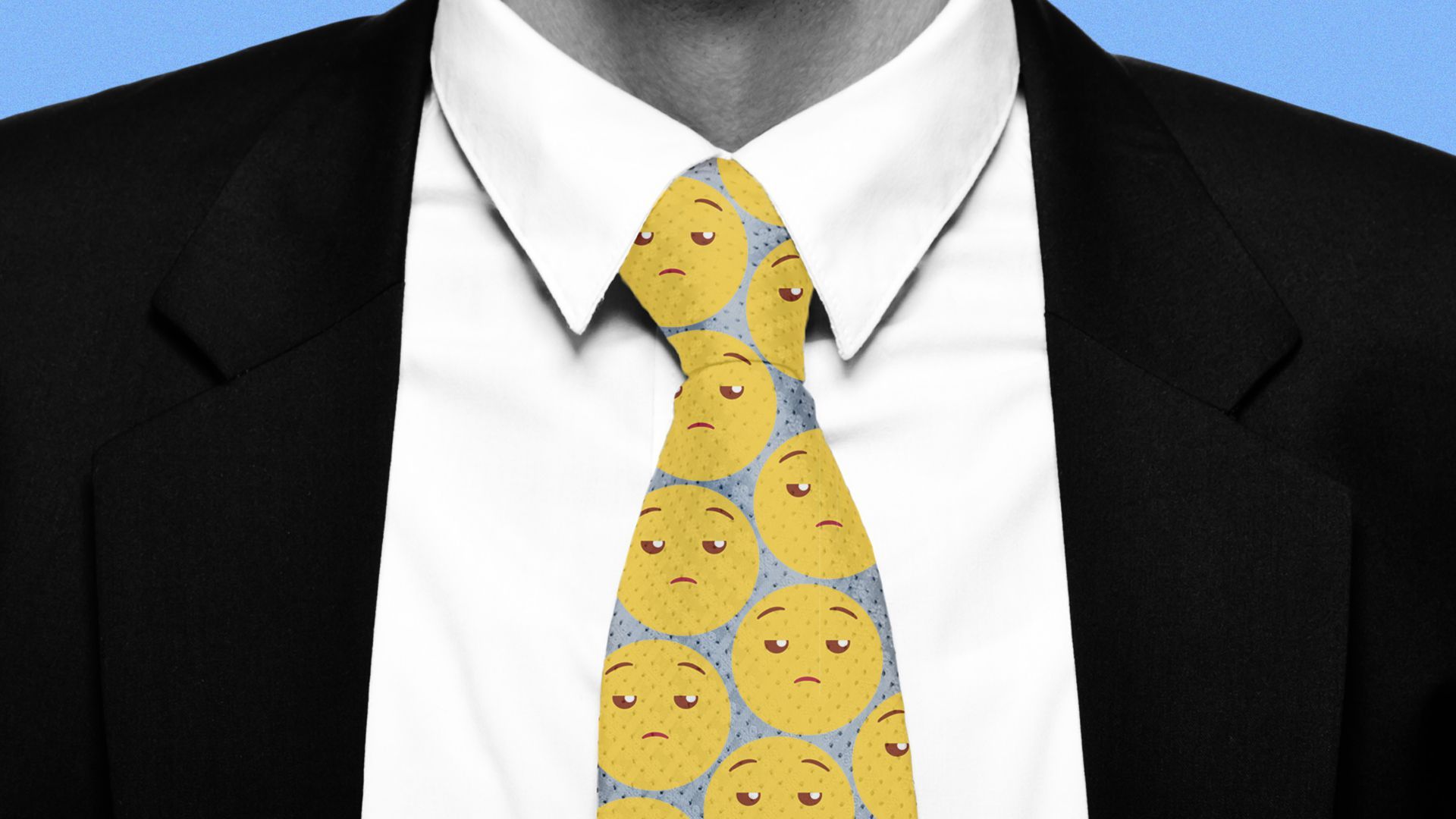 New research illustrates how "mediocre" men fail up.
Why it matters: The presence and disappearance of all-male boards continue to make headlines, symbolic of the ongoing problem companies have with diversity, equity and inclusion.
Driving the news: A quantitative and qualitative study from Women in Banking and Finance, a not-for-profit group, and the London School of Economics surveyed more than 1,700 participants and conducted in-depth interviews with 44 self-identified women, 11 of whom were Black, in financial and professional services roles.
The findings show that Black women in financial and professional services fared the worst in terms of career progression, the quantitative survey found.
While their challenges were the same as the other women, Black women had "headwinds [that] were more intense" and had fewer tailwinds, according to the qualitative interviews.
Overall, half of the women interviewed in the qualitative survey mentioned "mediocre" men explicitly when talking about facing different norms. The 22 women noted that men who are average performers have an easier time surviving than comparable women because:
"There is a bigger reluctance in the sector to manage out men regardless of their ability, as compared to women, as they are still viewed as breadwinners."
"These men are in a social club where other members are gatekeepers with power."
Men in profit and loss roles who were "mediocre" were often reshuffled into positions where performance was less visible.
Because women are in the minority in their roles, they viewed themselves as more visible and therefore perceived that they were scrutinized more.
In the quantitative survey, women were much more likely to say that they would be penalized for making mistakes, while men were more likely to feel comfortable admitting to a mistake and believe that employers saw those mistakes as learning opportunities.
In the qualitative survey, three of the seven Black women who mentioned mediocre men said that their performance level had to exceed that of both men and white women by a specific margin to get the same recognition.
The bottom line: Women need to sink or swim while below-average men often make it because they played "good politics," bringing that same approach to managing, which then creates even more gatekeeping for women, the study concludes.
Go deeper