Industry contests Biden's new broadband maps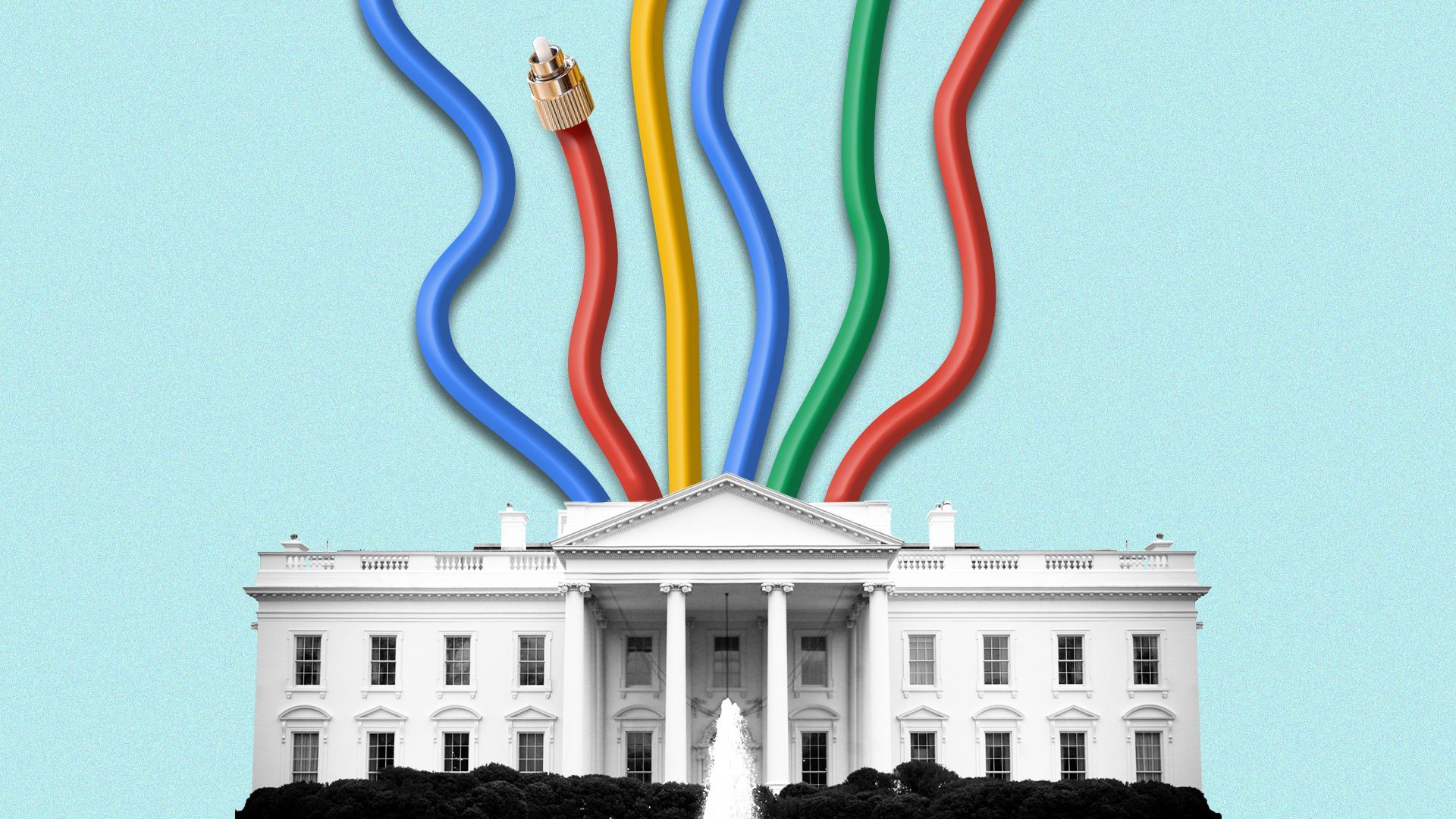 Groups representing broadband providers questioned a new high-speed internet access mapping tool unveiled by the Biden administration Thursday.
Why it matters: Accurately capturing the scope of broadband availability and use is key to closing the digital divide.
Catch up quick: NTIA, the telecommunications branch of the Commerce Department, and the White House worked to develop the new "Indicators of Broadband Need" map by layering data from the FCC, Ookla, M-Lab, Microsoft, and the Census Bureau.
The different data sets show both what providers say they offer and the speeds consumers report using, in addition to other information.
What they're saying: Cable trade group NCTA blasted the map, charging "NTIA has obscured, rather than clarified, the true state of broadband with this mashup of disparate, and often inaccurate, data sources."
NCTA said it supports federal efforts to create a "reliable, accurate" broadband map and has been working with the Federal Communications Commission (which is trying to improve its own maps).
Meanwhile, broadband trade group USTelecom also backed the FCC's effort, which is similar to a pilot initiative the trade group led that sought to identify for every location in a given area whether broadband service is or is not available.
"We're glad the NTIA is out with this version of a map, but it's not a substitute for the FCC's more accurate and granular approach which will identity every home and business in America and whether — or not — it has broadband," USTelecom CEO Jonathan Spalter said in a statement.
"The administration itself acknowledged this map is not authoritative — instead suggesting it is meant to let users compare existing coverage estimates. So we should take that at face value."
Industry critics also note that some of the speed and usage tests in the maps are unreliable indicators of what a customer receives at home because so many other variables can shape the results.
The other side: A White House official told Axios, "The map demonstrates, using a variety of data sources, that there is deep need for federal investment to provide high-speed internet access to every American."
Go deeper