Updated Jun 17, 2021 -

World
500 Hong Kong police officers raid pro-democracy newspaper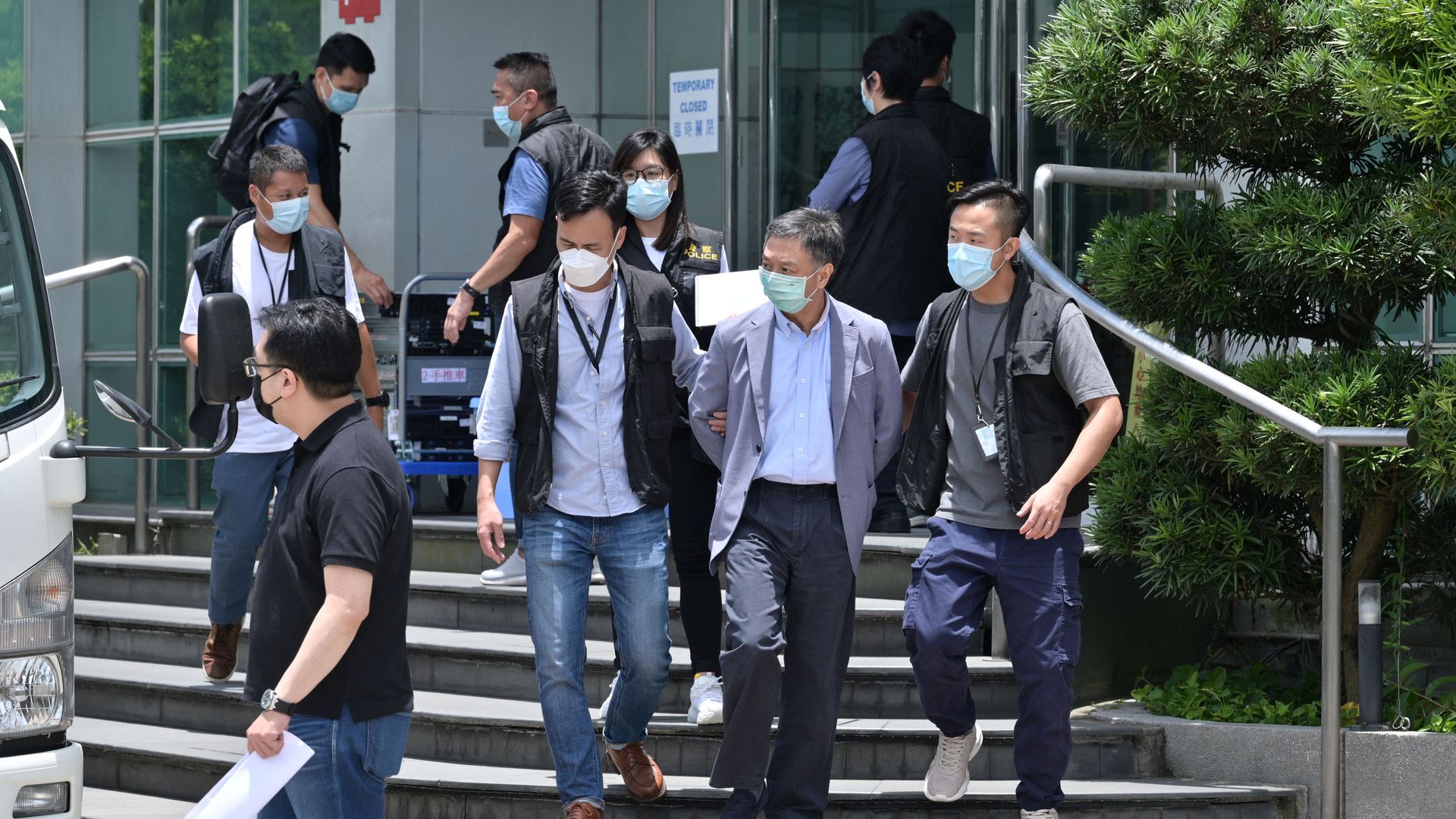 Hong Kong's Apple Daily said 500 police officers searched the pro-democracy newspaper's offices and arrested five senior executives on Thursday.
Why it matters: The arrests of the paper's chief editor, Ryan Law, along with its chief operating officer, two other editors and the CEO of Next Digital, which operates Apple Daily, were made under China's national security law — which gives the government broad power to limit people's political freedom.
It's the second time Hong Kong police force have targeted Apple Daily under the law, after police arrested and detained the paper's founder, Jimmy Lai, and other executives last year.
But this is the first time police have "cited media articles as potentially violating the national security law," Reuters notes.
Details: The executives were arrested for "collusion with a foreign country or with external elements to endanger national security," per the newspaper and other Hong Kong outlets, including the South China Morning Post.
Police said Apple Daily published a series of reports dating back to 2019 that "incited foreign countries to impose sanctions," Reuters reports.
Flashback: Jimmy Lai among Hong Kong pro-democracy leaders sentenced to prison
Editor's note: This article has been updated with more details of the raid and a new photo.
Go deeper