Congress members hold moment of silence for Americans who died of COVID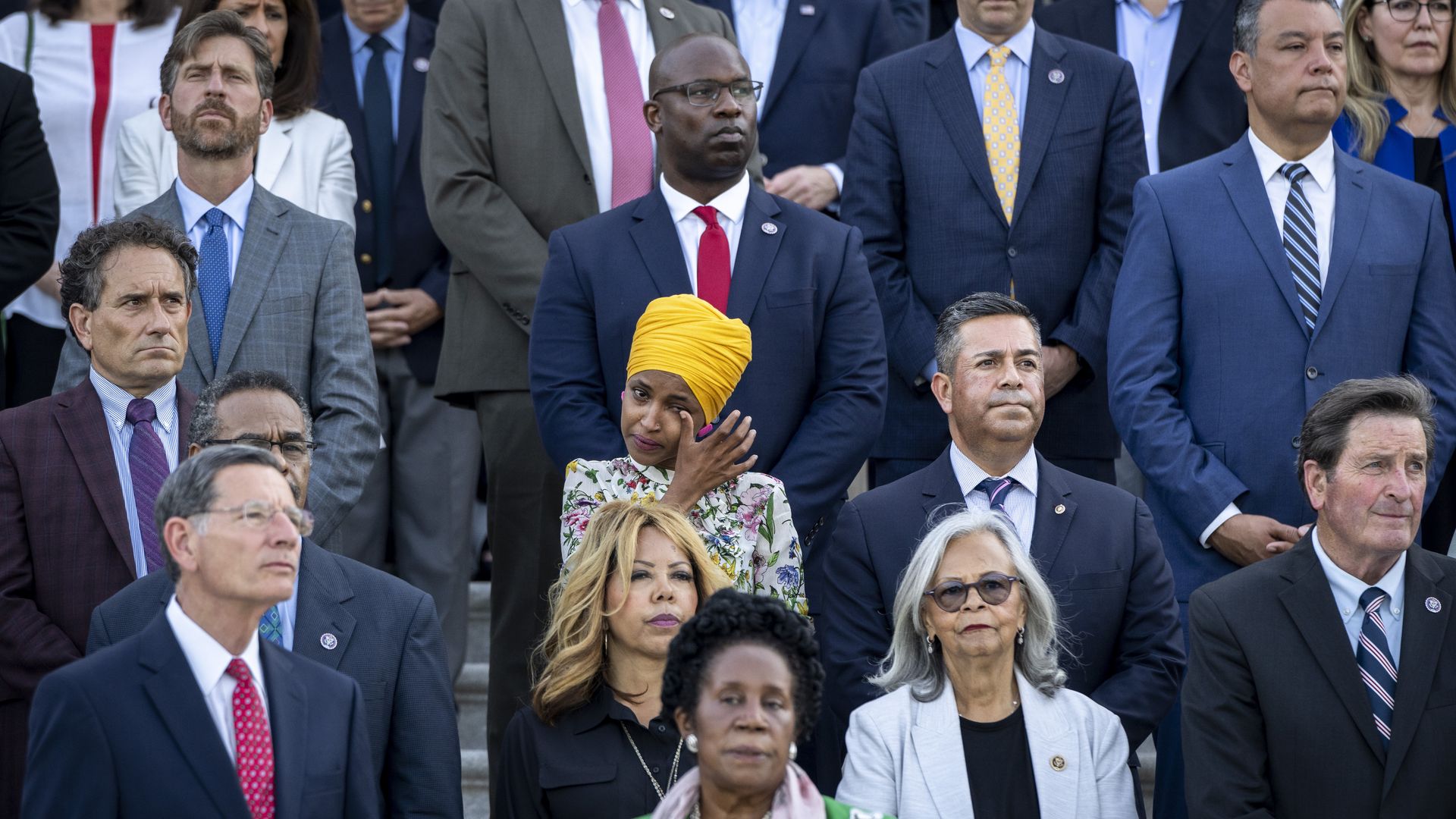 A bipartisan group of lawmakers gathered on the steps of the U.S. Capitol building to honor American lives lost to COVID-19, as the country's pandemic death toll on Monday neared 600,000.
Of note: The milestone comes as the number of deaths from the coronavirus continue to drop, along with cases and hospitalizations — something Senate Majority Leader Chuck Schumer (D-N.Y.) noted on the Senate floor before gathering with other lawmakers, including House Minority Leader Kevin McCarthy (R-Calif.), to hold a moment of silence.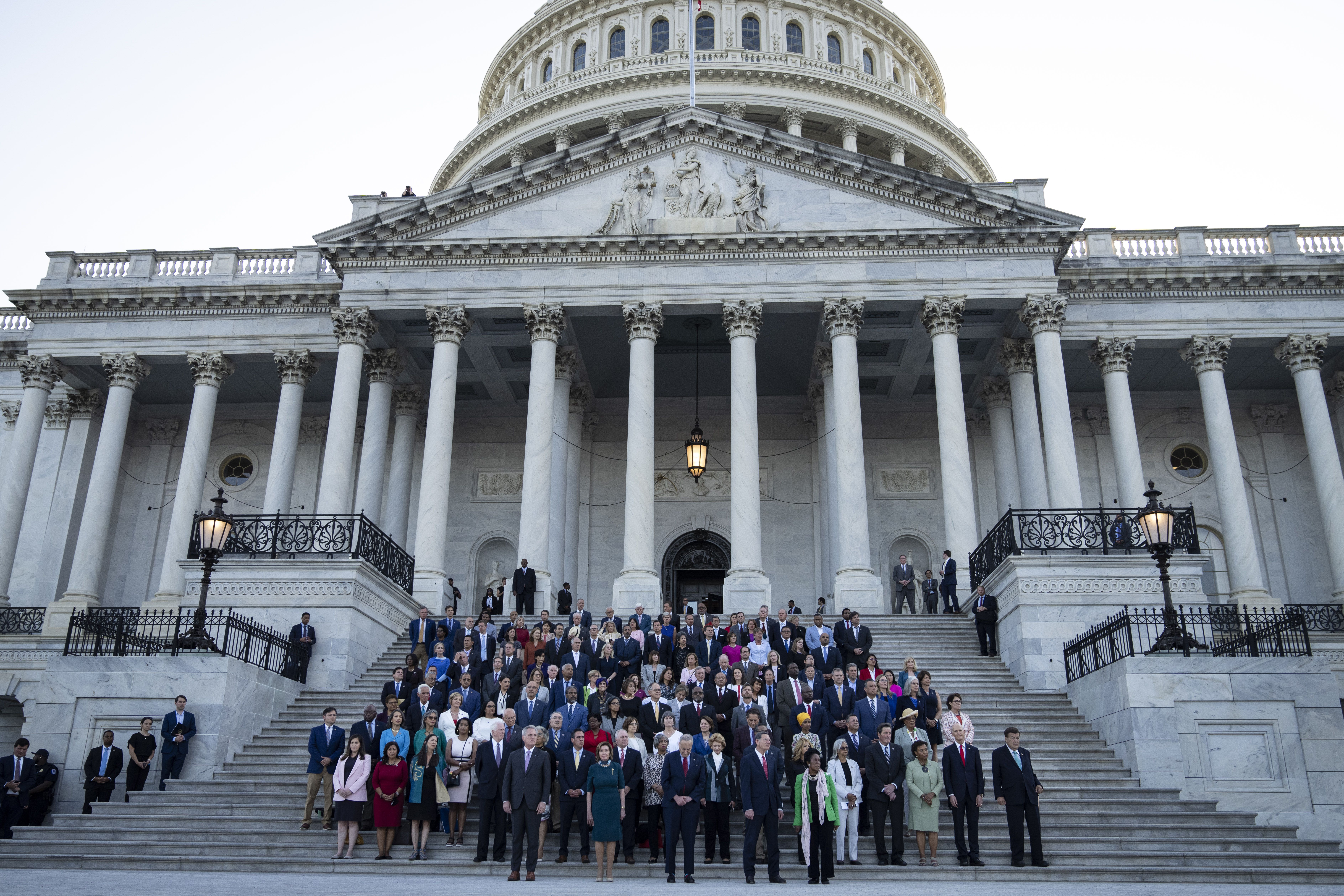 What he's saying: "It is particularly jarring at this moment — a moment of recovery, optimism and hope — to remember the enormity of lives lost over the past 15 months," Schumer said, per ABC News.
"Not only that, we face the grim reality that these recent fatalities happened while Americans were on the verge of getting the vaccine. Some had their appointment just days away."
By the numbers: The death toll from COVID-19 in the U.S. surpassed 500,000 on Feb. 22.
599,928 people have died from the virus in the U.S. as of Monday night, according to Johns Hopkins data.
Go deeper