3,000 unruly passenger reports made to FAA this year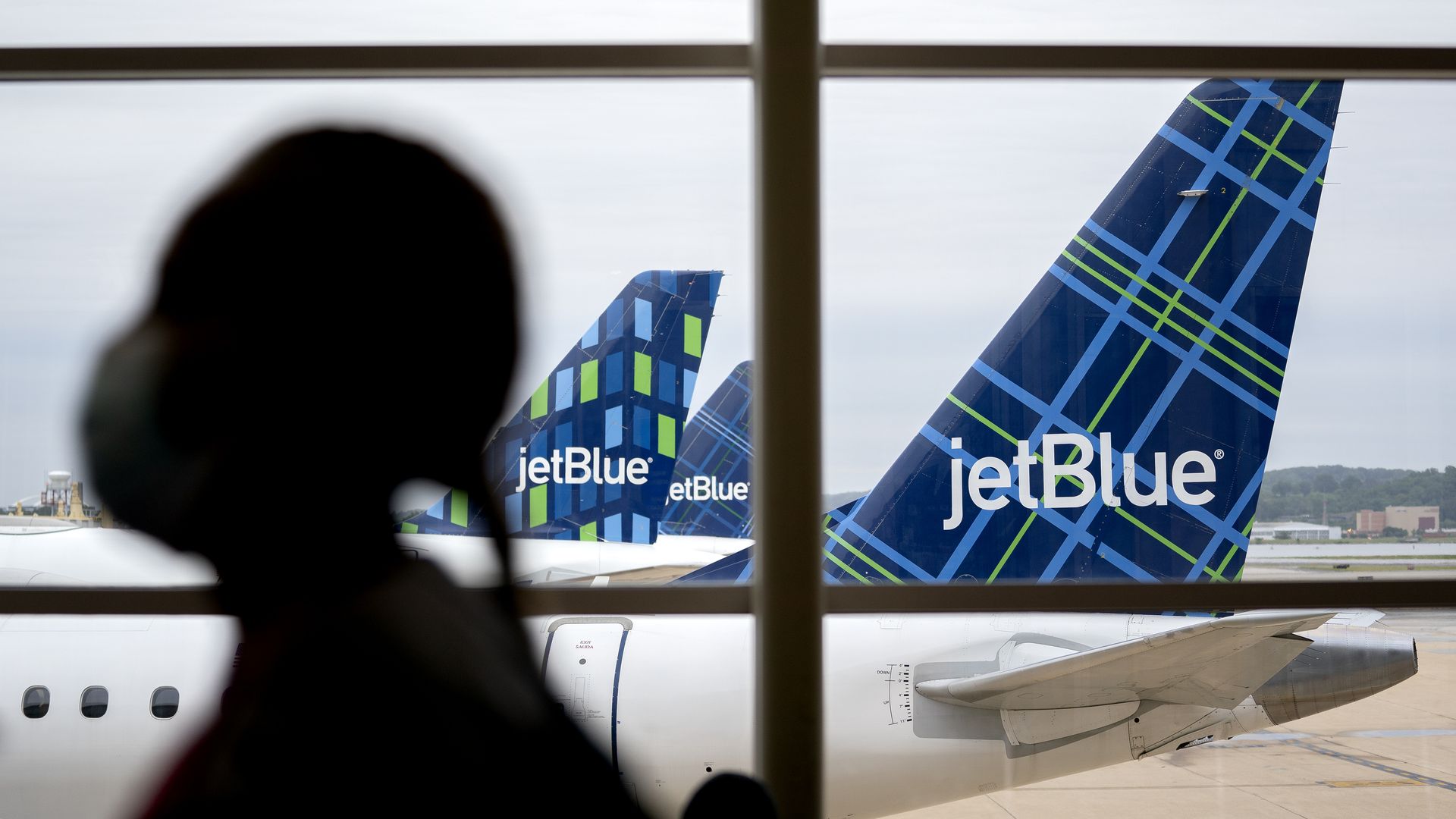 Airlines have reported some 3,000 cases of unruly behavior by passengers to the Federal Aviation Administration this year — including 2,300 for refusing to comply with face mask mandates, the FAA announced Monday.
Why it matters: Passenger numbers remain below pre-pandemic levels. But the FAA is investigating the highest number of suspected federal law violations since it began recording unruly passenger incidents in 1995, per ABC News.
The FAA has looked into 394 incidents this year in which passengers have possibly broken the law by "interfering with the duties of a crew member," ABC News notes.
Context: The FAA usually deals with 100-150 reports of unruly behavior in any given year.
The big picture: The agency announced last month plans to impose civil penalties ranging from $9,000 to $32,750 as part new "zero tolerance" policy. This followed an uptick in incidents of disobedient passengers on flights stemming from their refusal to wear masks and January's U.S. Capitol riot.
Yes, but: Lyn Montgomery, a spokesperson for the union that represents Southwest flight attendants, told ABC News she'd noticed that cases seemed to be "escalating" despite the FAA's crackdown.
Of note: Southwest and American airlines announced last month they wouldn't resume in-flight alcohol service as planned after a flight attendant was assaulted by a female passenger, among other in-flight incidents.
Montgomery told ABC News she wants airlines to use their "internal no-fly lists more often" — as happened with the violent Southwest passenger, who was told she was permanently banned from flying with the company.
Go deeper