Biden's Plan B could be a bust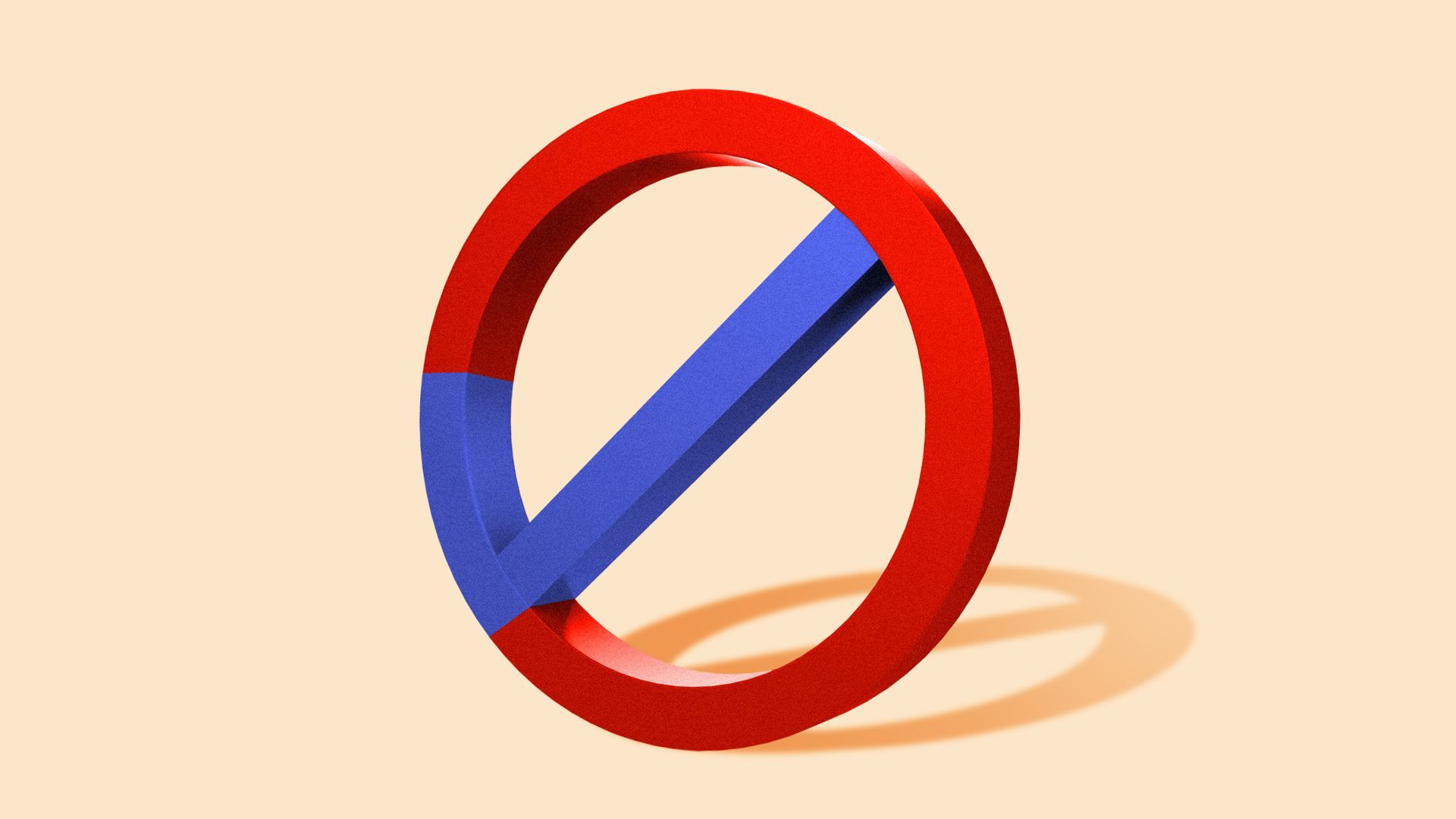 If a bipartisan group of lawmakers fails to strike a deal on the infrastructure proposal it's negotiating with the White House, ramming through a package using the partisan reconciliation process isn't a guaranteed solution.
Why it matters: Getting 51 Democratic votes would be a long, uphill battle. And moderates within the party are balking at the cost of President Biden's spending — even as progressives openly lament that the "transformational" change they seek is slipping out of reach.
"An infrastructure package that goes light on climate and clean energy should not count on every Democratic vote," Sen. Martin Heinrich (D-N.M.) tweeted Wednesday.
Between the lines: Sen. Bernie Sanders (I-Vt.), chairman of the Senate Budget Committee, said a reconciliation bill should include both Biden's American Jobs Plan and American Families Plan.
As of now, they carry a combined price tag of nearly $4 trillion.
Even if the bipartisan "G20" group of 20 lawmakers — or a splinter group of 10 senators who announced a deal Thursday — succeed in finalizing an agreement on the traditional infrastructure portion (most of which is in the Jobs Plan), Democrats insist they'll try to pass the rest (the Families Plan) via reconciliation.
As of now, it's unclear if party moderates will support that two-step.
Driving the news: Sens. Joe Manchin (D-W.Va.) and Kyrsten Sinema (D-Ariz.) have taken most of the heat for opposing parts of Biden's bill, but several other Democrats also are wary of certain provisions — most notably its steep price tag.
Sen. Jon Tester (D-Mont.) told Axios he hasn't decided on his "upper limit" on spending but said, "There's definitely room for negotiation."
"I think it's high," Sen. Angus King (I-Maine) told Axios. "But I'm not prepared to say where I want to change it."
"The price tag is very negotiable. We'll see what we do bipartisan and then we can adjust the price," said Sen. Tim Kaine (D-Va.).
The intrigue: An intra-party dispute would create a whole new host of problems for Biden.
Rather than blaming Republicans if a package collapses, he'd be forced to haggle with members of his own party and accept some blame if they don't come on board.
Already, some Democratic senators are venting in the open.
Their vision of remaking America with a once-in-a-generation infrastructure, climate and social services package is colliding with the cold, hard reality of a razor-thin Senate majority and the divisions within their own party.
What they're saying: "Just a gentle, friendly reminder that the executive branch doesn't write the bills," Sen. Brian Schatz (D-Hawaii) tweeted.
He was responding to a Politico report citing Biden climate adviser Gina McCarthy, who said "ambitious proposals to fight climate change could fall out of the infrastructure package."
Sen. Sheldon Whitehouse (D-R.I.) also sounded the alarm last week: "I'm now officially very anxious about climate legislation."
The bottom line: "At the end of the day, the reality of a 50-50 Senate is we have to have all 50 Democrats supporting the package we move," Sen. Chris Coons (D-Del.) told Axios.
"Some of my colleagues may not be as excited, but we'll cross that bridge when we get there," he said — no pun intended.
Go deeper