Saudi Arabia limits hajj pilgrimage for second year due to pandemic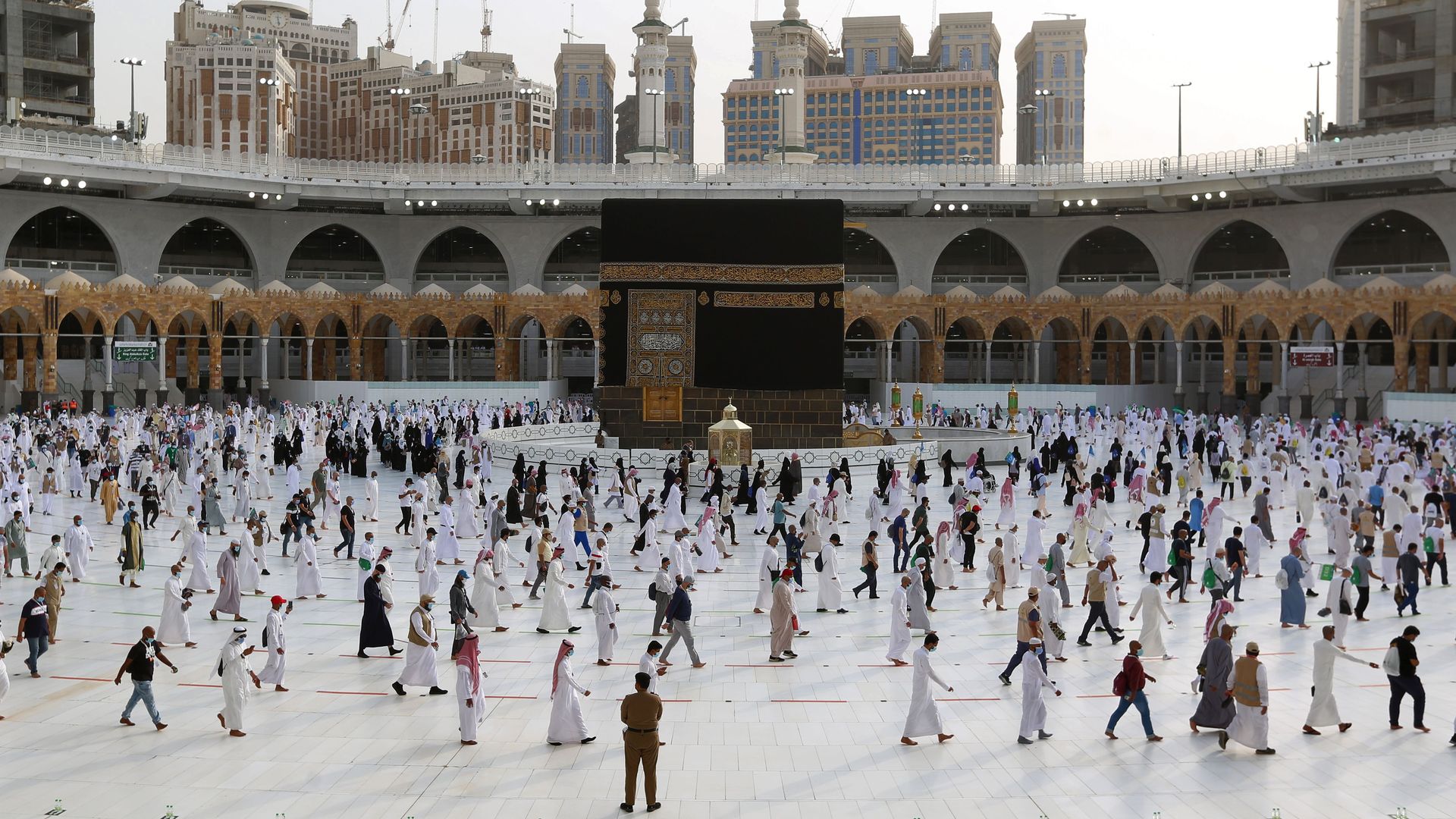 Saudi Arabia announced Saturday it was barring foreign visitors and limiting this year's hajj pilgrimage to 60,000 people from within the kingdom due to the coronavirus pandemic.
Why it matters: It's the second year the pandemic has forced the country to restrict the annual pilgrimage, which typically draws 2 million Muslims from around the world. The hajj last year was limited to about 1,000 people.
Details: "The kingdom of Saudi Arabia, which is honored to host pilgrims every year, confirms that this arrangement comes out of its constant concern for the health, safety and security of pilgrims as well as the safety of their countries," the Hajj and Umrah Ministry said in a statement carried by the Saudi Press Agency Saturday.
Those seeking to participate in this year's pilgrimage must be between 18 and 65 years old and vaccinated, the ministry added.
The hajj is one of the five pillars of the Islamic faith, and all able-bodied Muslims are required to complete the pilgrimage at least once in their lifetimes.
The big picture: Saudi Arabia has recorded more than 463,000 COVID-19 cases and 7,500 deaths since the start of the pandemic, per Johns Hopkins University data.
The kingdom, home to more than 30 million people, has administered about 15.4 million doses of the coronavirus vaccine, according to the World Health Organization.
Go deeper