Garland to promise voting-rights fight in major policy speech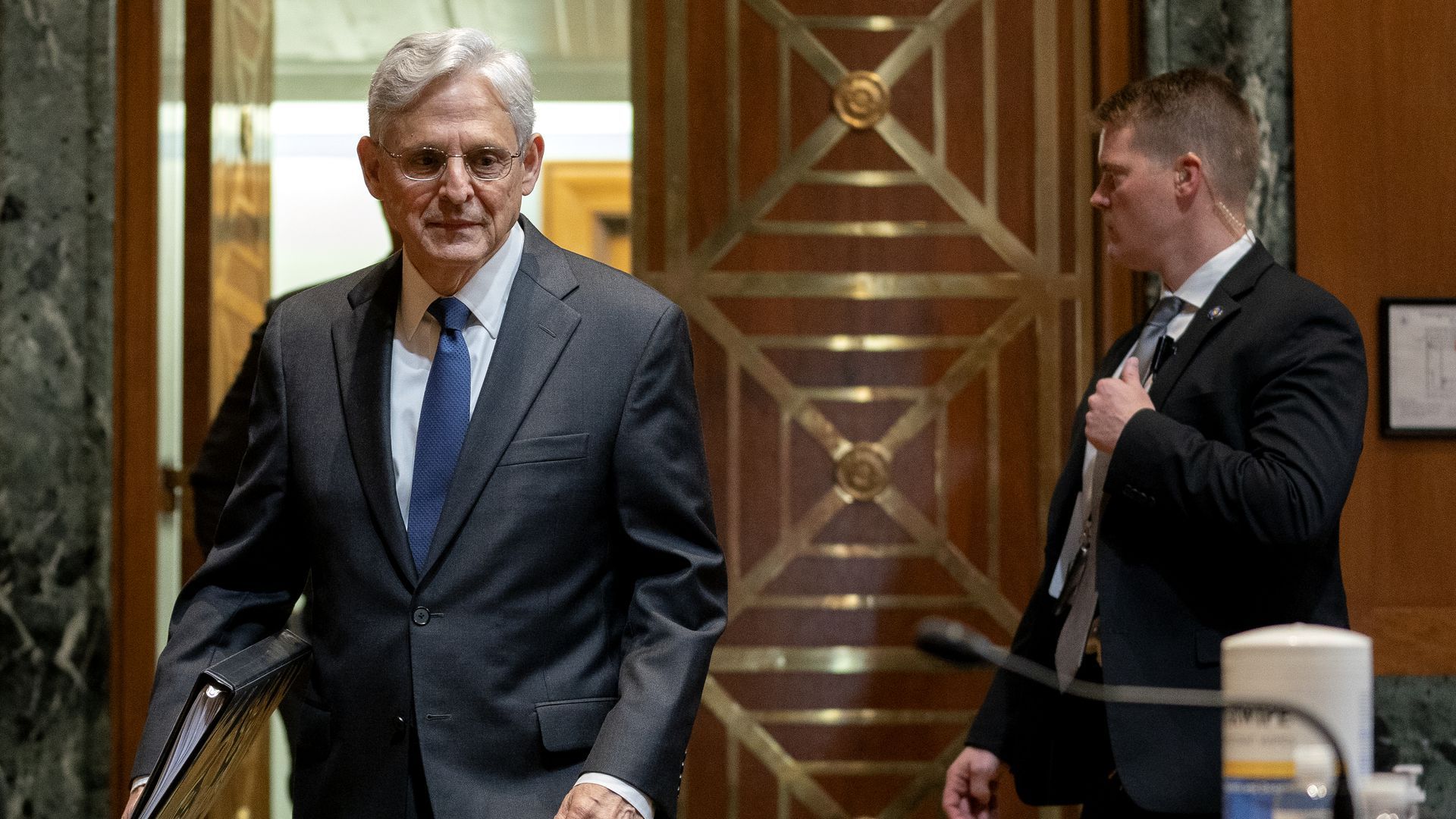 Attorney General Merrick Garland will give a policy address on voting rights at 2 p.m., promising "concrete steps ... to secure the fundamental right to vote for all Americans," the Justice Department says.
Why it matters: President Biden said last week that he's prioritizing fights for federal voting-rights protection, as Republicans in legislatures across the country pass their own election laws. Democrats' efforts were set back Sunday when Sen. Joe Manchin said he wouldn't support a centerpiece bill passed by the House.
Biden earlier this month announced Vice President Harris will be leading the administration's push to protect voting rights. He has called the GOP-led wave of voting restrictions "Jim Crow in the 21st century."
Harris said in a statement that the administration "will not stand by when confronted with any effort that keeps Americans from voting," promising to work with voting rights organizations, the private sector and lawmakers to protect voting access.
By the numbers: As of April, there were 361 bills being considered across different states that could make it harder for people to vote, Axios' Stef Kight reports.
Most of the bills would limit the use of absentee voting and drop boxes, while others would impose stricter voter ID requirements.
What they're saying: A DOJ official told Axios that Garland "will discuss the central importance of voting rights to American democracy. He'll announce steps the department is taking to secure and expand the right to vote for all Americans, including in states seeking to curb voter access."
"He will also speak to the upcoming redistricting cycle, the first since 1960 to proceed without preclearance protections of the Voting Rights Act."
Go deeper