Developer war brewing over app store commissions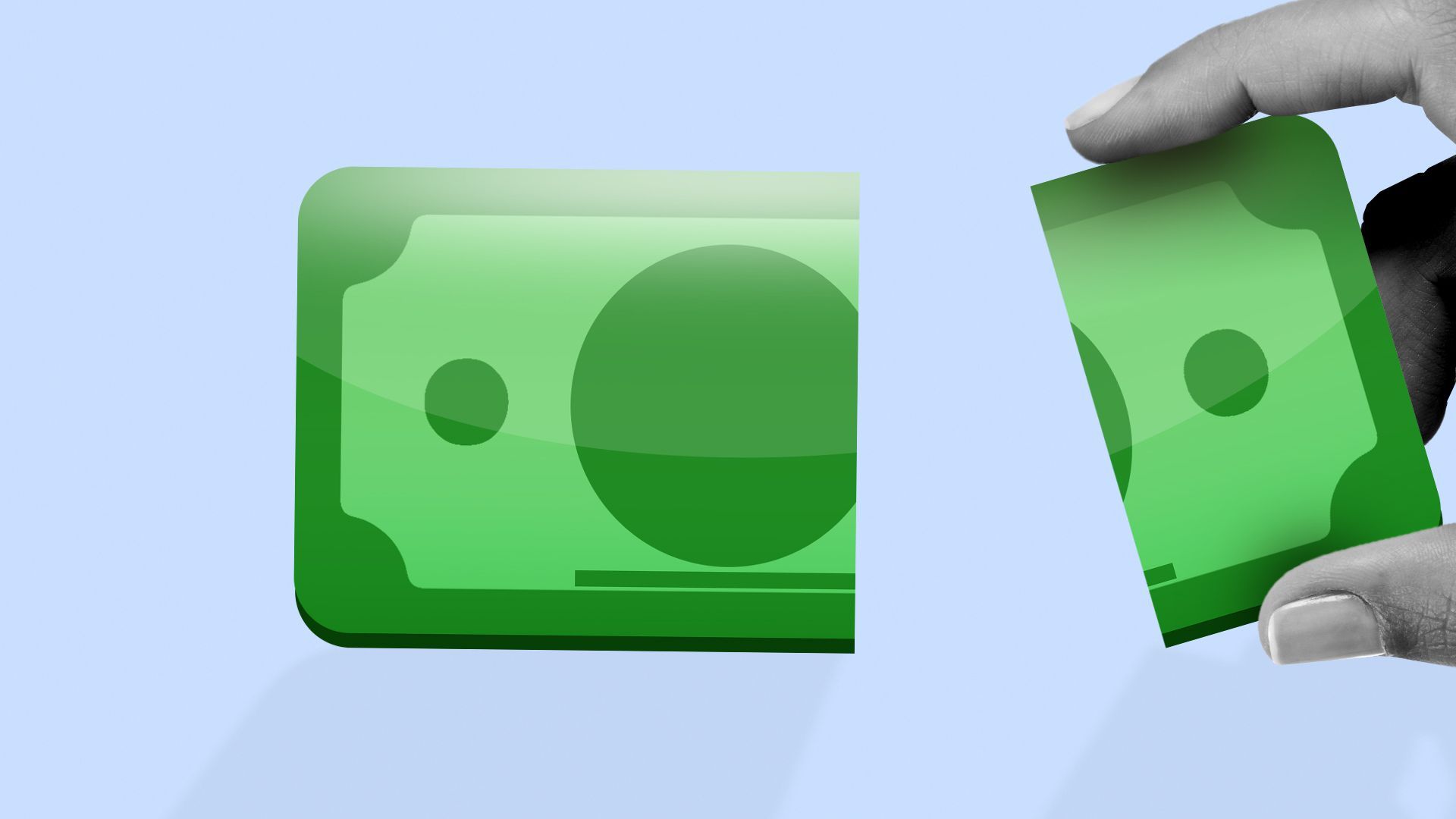 Rivals circling Apple and Google are courting developers and creators who are growing increasingly frustrated with the fees those tech giants charge in their app stores.
Why it matters: In-app purchases have emerged as a key way for developers looking to make money from their apps, and Apple and Google tightly control the payment mechanism for such transactions.
At the same time, it has become tougher to target people with customized ads within smartphone apps due to privacy changes within the industry.
Driving the news: Just hours ahead of Apple's annual Worldwide Developer Conference (WWDC), Facebook CEO Mark Zuckerberg announced that Facebook will keep online events, fan subscriptions, badges, and its upcoming independent news products "free for creators until 2023."
"And when we do introduce a revenue share, it will be less than the 30% that Apple and others take," Zuckerberg added.
Facebook has already waged war with Apple's privacy policies over the past year, but has more recently begun to take aim at Apple's app store policies, as it moves to court more creators on its own platform.
Other tech giants, like Microsoft, have also come out swinging. Microsoft CEO Satya Nadella told Axios last month that app stores, including its own Windows app store, should cut their commission fees over time.
Microsoft recently cut to 12% the commission it takes on PC games sold through its Windows App Store.
The company is holding an event later this month to talk about the future of Windows and it is said to include business model changes in addition to a new look and other features.
Microsoft was reportedly planning to cut Xbox commission rates as well, but seems to have decided against it, with Nadella noting that higher commissions are needed for consoles, which Microsoft sells at a loss.
The big picture: The 30% cut that Apple takes from most transactions that occur in the App Store has become a flashpoint for developers, especially in gaming.
Roblox CEO David Baszucki told "Axios on HBO" Sunday that, if Apple and Google cut their app store commissions, he would be happy "to give more money back to the creators."
Scrutiny of Apple hit a high point last month when the tech giant faced off against Epic Games for a weeks-long trial over its policies. Match Group, Spotify and others have also come out against Apple's practices, supporting Epic in last month's trial.
More developers are speaking out now that they know they won't be alone. Gumroad founder Sahil Lavingia told The Information that "the creator economy would be 10x larger today if Apple's fee was 3% instead of 30%."
Between the lines: A 30 percent commission has become common among app stores, but isn't written in stone. Apple and Google have made some changes at the margins for recurring subscriptions and smaller developers.
While 30 percent was relatively low when the App Store and Google Play emerged, critics say the staying power of that number is evidence that competition has slowed.
Epic's suit seeks to force Apple to allow in-app purchases to be made using alternative payment mechanisms. Epic has filed a similar suit against Google, and regulators are also exploring the issue.
What to watch: Microsoft's announcements at its June 24 event could involve putting pressure on Apple and Google by making changes to its Windows store commissions.
Go deeper