George P. Bush announces run for Texas attorney general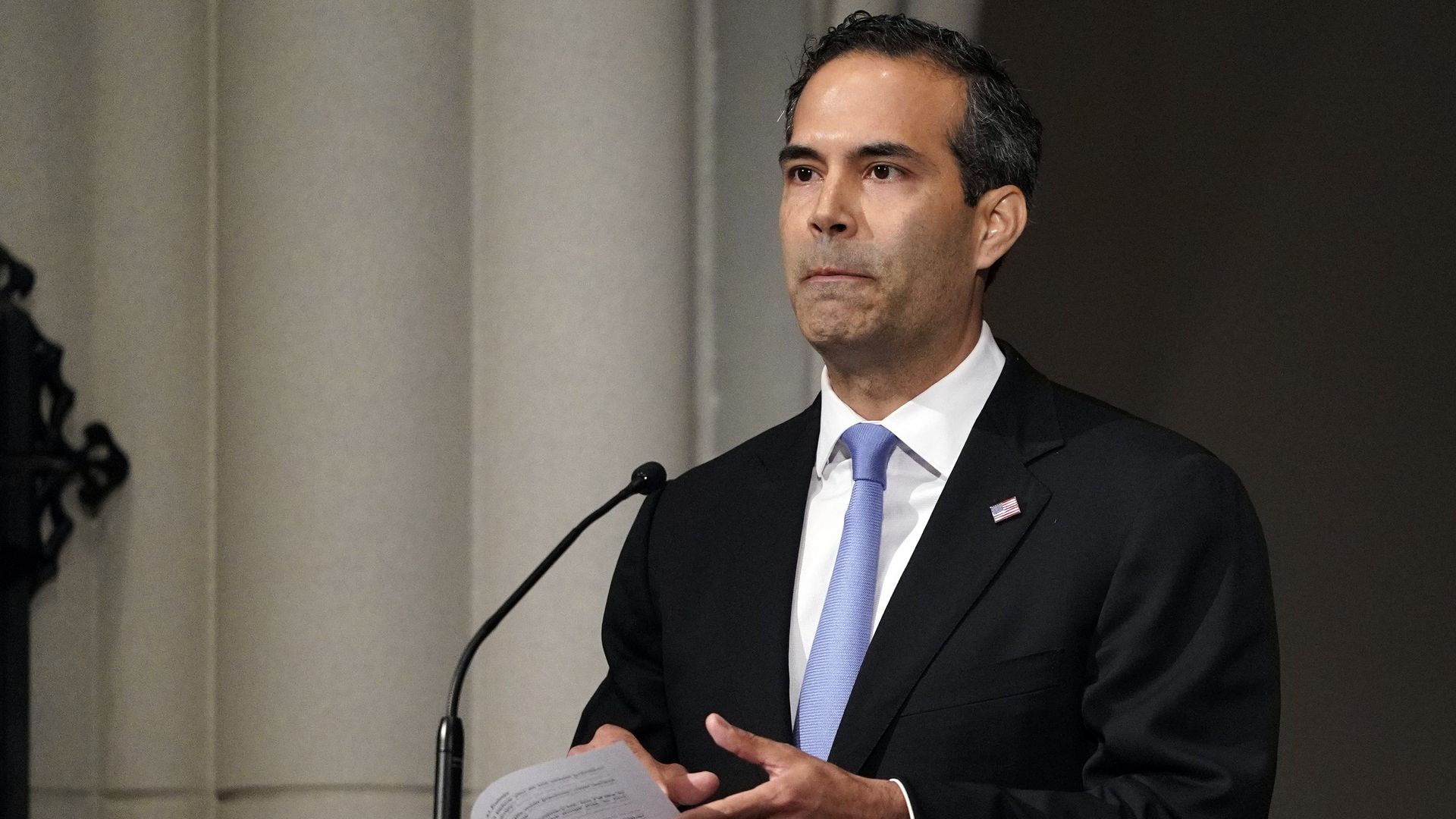 George P. Bush on Wednesday launched his 2022 campaign for Texas attorney general by criticizing the beleaguered incumbent Ken Paxton, who is under investigation by the FBI and is facing securities fraud charges.
Why it matters: The land commissioner is the last of the Bush family still in office. He's also the first in his family to publicly support former President Trump, who's previously mocked his father, former Florida Gov. Jeb Bush, uncle and former President George W. Bush and grandfather, former President George H.W. Bush.
He said Wednesday he has asked Trump to endorse him, the Texas Tribune reports.
What he's saying: Bush addressed Paxton directly at his campaign launch in Austin, saying he had "brought way too much scandal and too little integrity to this office" and "as a career politician for 20 years, it's time for you to go."
The other side: Before Bush's address, Paxton's office highlighted a court brief denying any wrongdoing in the FBI investigation into allegations that he used his office to benefit a wealthy donor, saying the claims are part of an "unsubstantiated smear campaign," per AP.
He has pleaded not guilty in the securities fraud case, which dates back to 2015 has stalled in the courts following legal challenges.
Go deeper