Pope to meet with Lebanon's Christian leaders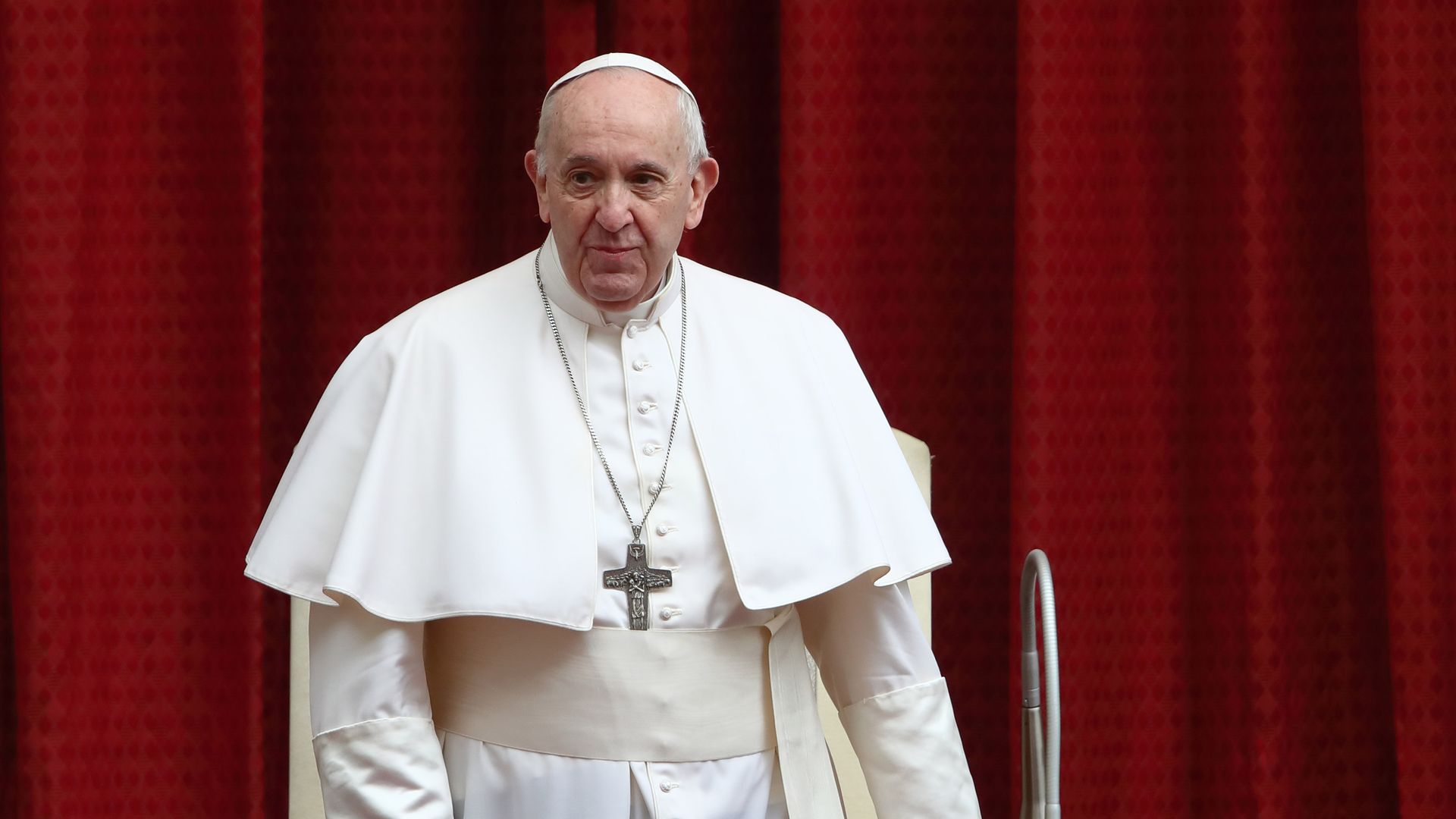 Pope Francis plans to meet with leaders of Lebanon's Christian community on Tuesday for a "day of reflection on the worrying situation in the country," Reuters reports.
The state of play: Lebanon is still reeling from the massive explosion that shook Beirut last year, deepening the country's economic crisis and sparking a political shakeup.
Prime Minister-designate Saad al-Hariri "has been at loggerheads for months with President Michel Aoun over cabinet positions," per Reuters.
Hariri won last October, but has been unable to form a new government, according to Reuters.
The big picture: Pope Francis has previously said that he would visit Lebanon once it formed a new government.
He said Sunday that during their meeting, he and Lebanon's Christian leaders will "pray together for the gift of peace and stability," per Reuters.
The Vatican did not confirm which representatives of Lebanon's Christian denominations will be present at the meeting.
Go deeper