Exclusive: Democrats push prison time for robocallers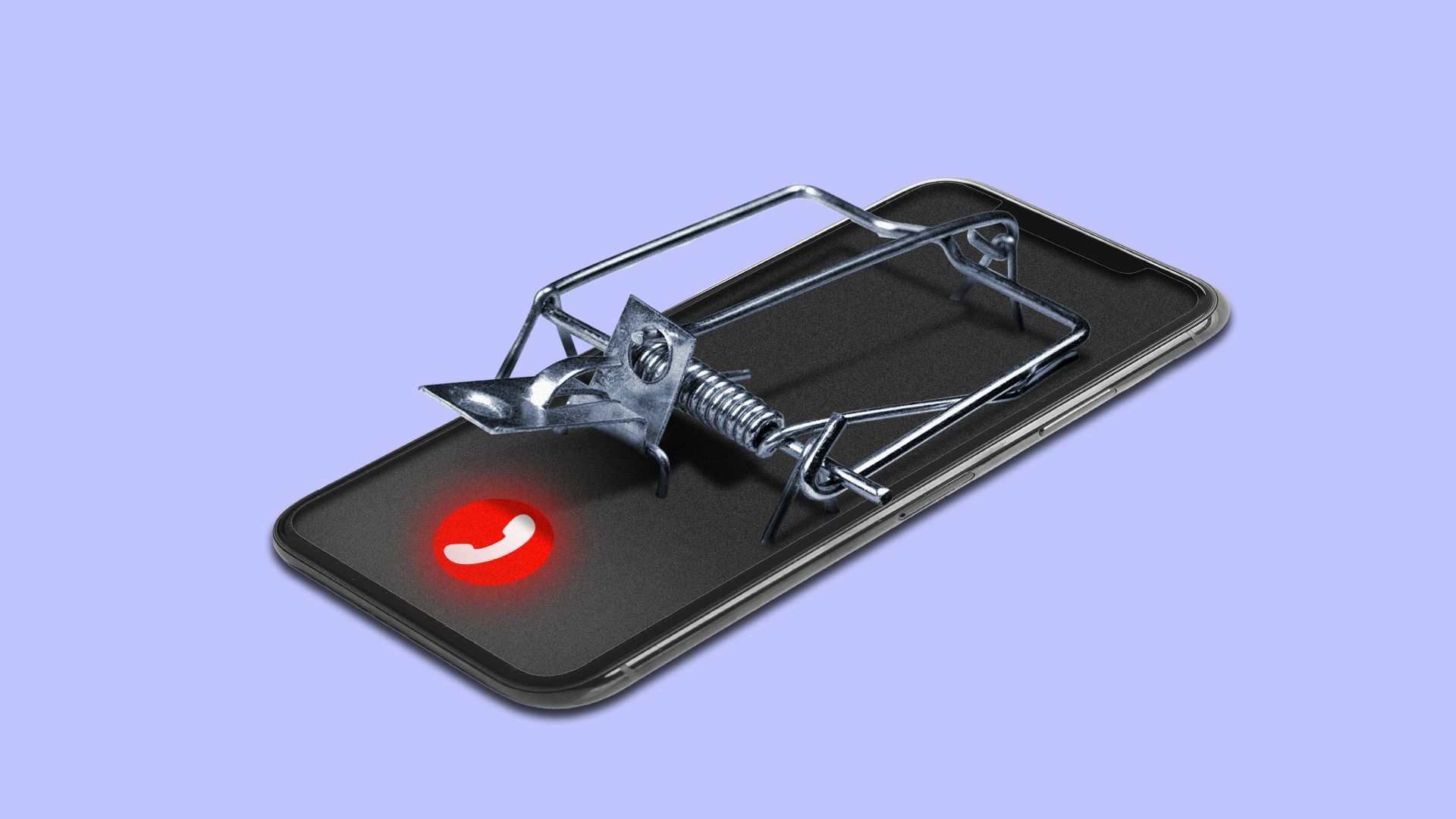 A bill led by Sen. Catherine Cortez Masto (D-Nev.) would increase the penalties for robocallers, including more prison time and stiffer fines.
Why it matters: Americans are giving up on answering their phones because they are so plagued by robocalls.
Details: Masto on Thursday introduced the "Deter Obnoxious, Nefarious, and Outrageous Telephone (DO NOT) Call Act." The bill would:
Clarify that violations of the Telephone Consumer Protection Act are punishable by prison terms of up to one year.
Aggravated violations — such as more than 100,000 violations in a day or calls that lead to a loss of $5,000 in a year — can be punished by three years in prison.
Increase maximum fines for falsifying caller ID from $10,000 to $20,000.
Cosponsors are expected to include Senate Majority Leader Chuck Schumer (D-N.Y.), and Sens. Amy Klobuchar (D-Minn.), Kirsten Gillibrand (D-N.Y.) and Maggie Hassan (D-N.H.).
The senators previously introduced the legislation in 2019.
By the numbers: There were an estimated 4.4 billion robocalls in April, according to data from robocall-blocking company YouMail.
What they're saying: "New technology is allowing robocallers to place more calls than ever, and my legislation would toughen the consequences for those who profit while preying on vulnerable Nevadans," Cortez Masto said in a statement.
Go deeper