Obama faced "constraints" as president to condemn killings of Black Americans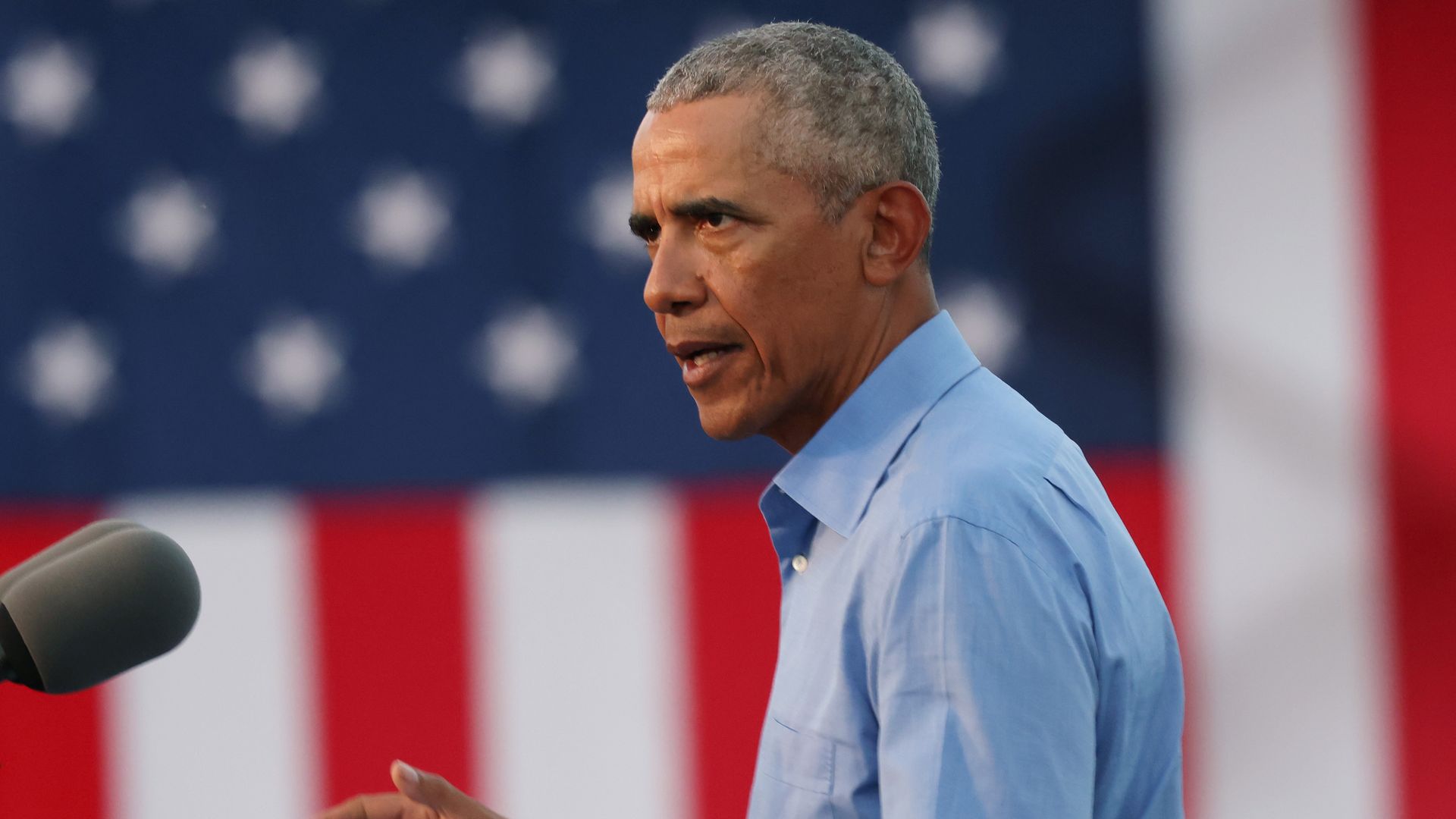 Former President Obama said Wednesday that "institutional constraints" stopped him from speaking out against the killings of Black Americans when he was in office.
Driving the news: The former president made the comments during the My Brother's Keeper Leadership Forum, which discussed activism since the May 2020, murder of George Floyd.
What he's saying: "There were some frustrations for me in my institutional role," Obama said, citing unrest in Ferguson, Missouri, following the fatal 2014 shooting of Black teenager Michael Brown by a white police officer.
"I went as far as I could just commenting on cases like Trayvon Martin," he said of the Black teenager shot and killed by then-neighborhood watch volunteer George Zimmerman in 2012.
Obama explained that in those instances he did "not in any way want to endanger" the Justice Department in its "capacity to go in, investigate and potentially charge perpetrators."
This meant he "could not come down or appear to come down decisively in terms of guilt or innocence in terms of what happened," the former president added.
Of note: Obama noted that when he won in 2012, he didn't have congressional or gubernatorial majorities, which prevented him from pushing through social justice reforms.
"All the reform initiatives that we were coming up with, and the ideas that had been generated, we weren't able to translate into as bold a set of initiatives as I would have wanted," he said.
Go deeper