Jewish Dems slam conservatives and progressives for antisemitism in letter to Biden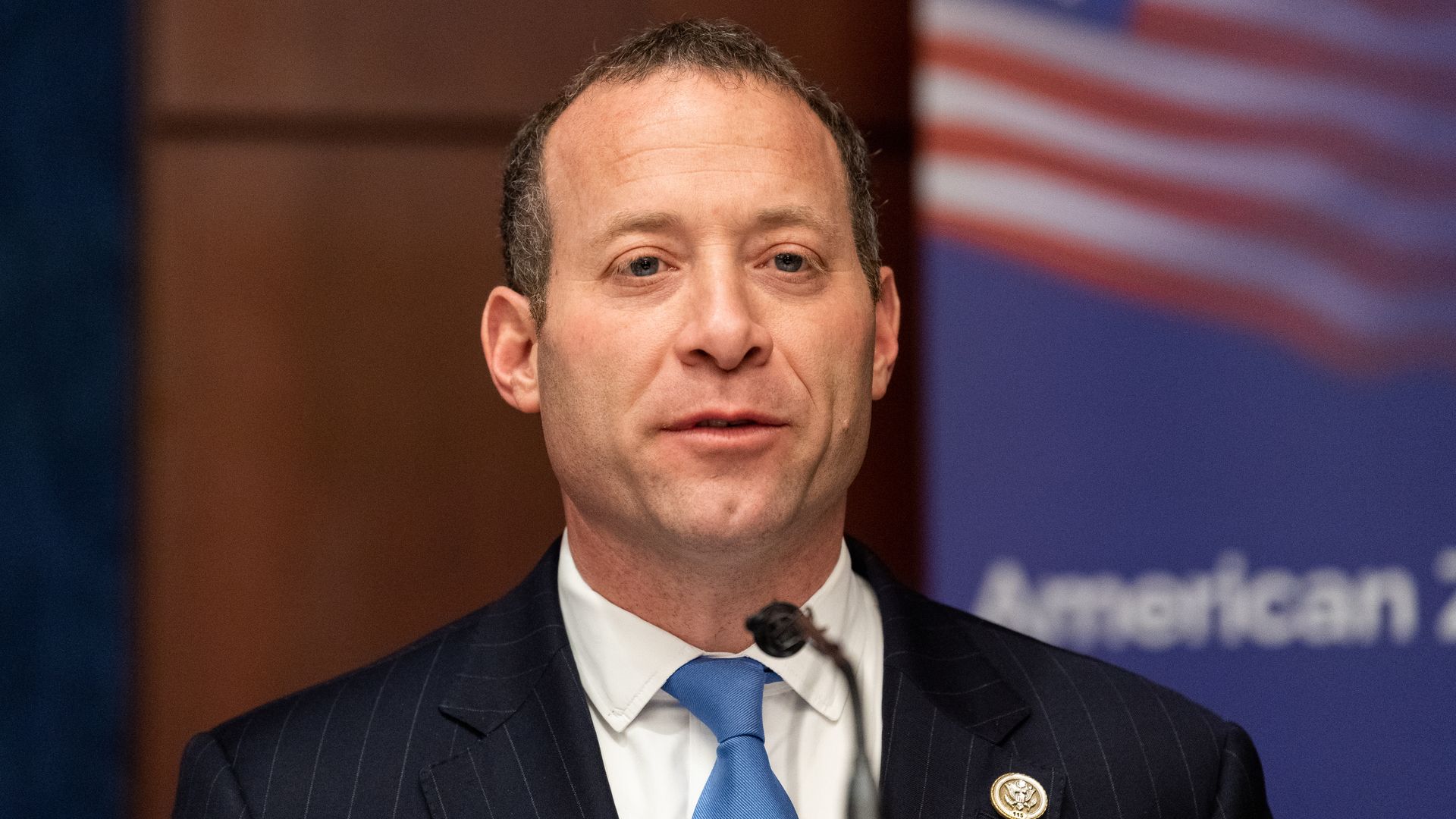 A group of Jewish Democratic members of Congress led by Rep. Josh Gottheimer (N.J.) sent a letter to President Biden Tuesday criticizing both conservatives and progressives for "reckless" and antisemitic remarks.
Driving the news: The letter comes ahead of a virtual meeting Wednesday between Biden administration officials and Jewish advocacy groups seeking a more forceful response to the rise in antisemitic attacks in the U.S.
The letter calls for a "united, all-of-government effort to combat rising antisemitism in this country," and urges Biden to nominate an "experienced and qualified United States Ambassador-at-Large to Monitor and Combat Anti-Semitism."
What they're saying: Without naming her, the letter calls out Rep. Marjorie Taylor Greene (R-Ga.) for comparing mask mandates to the Holocaust, comments which were condemned by House Republican leaders Kevin McCarthy (Calif.) and Steve Scalise (La.).
"[E]lected officials have used reckless, irresponsible antisemitic rhetoric," states the letter, which was also signed by Reps. Elaine Luria (Va.), Kathy Manning (N.C.) and Dean Phillips (Minn.).
"These include repeated, unacceptable, and blatantly antisemitic statements made by a Member of Congress comparing facemasks and other COVID-19 public health measures to 'what happened in Nazi Germany' during the Holocaust."
The members of Congress also write that they "reject comments from Members of Congress accusing Israel of being an 'apartheid state' and committing 'act[s] of terrorism.'"
Democratic Reps. Alexandria Ocasio-Cortez (N.Y.), Cori Bush (Mo.) and Rashida Tlaib (Mich.), the first female Palestinian American in Congress, have all publicly described Israel's treatment of Palestinians as apartheid.
The Jewish members of Congress state that such statements are "antisemitic at their core and contribute to a climate that is hostile to many Jews."
"We must never forget that less than eighty years ago, within the lifetime of our parents and grandparents, six million people were murdered by the Nazis in the Holocaust because they were Jews. Israel has long provided the Jewish people with a homeland in which they can be safe after facing centuries of persecution."
The big picture: The recent fighting between Israel's military and Hamas in Gaza has also fueled a rise in both antisemitic and Islamophobic incidents in the U.S. and around the world.
Ocasio-Cortez tweeted last week that a recent surge in antisemitic attacks was "horrifying."
"We will never, ever tolerate antisemitism here in NY or anywhere in the world," she said.
Representatives for Ocasio-Cortez, Bush and Tlaib did not immediately respond to a request for comment.
Go deeper