2021 Axios Harris Poll: "A good year for science" in brand reputations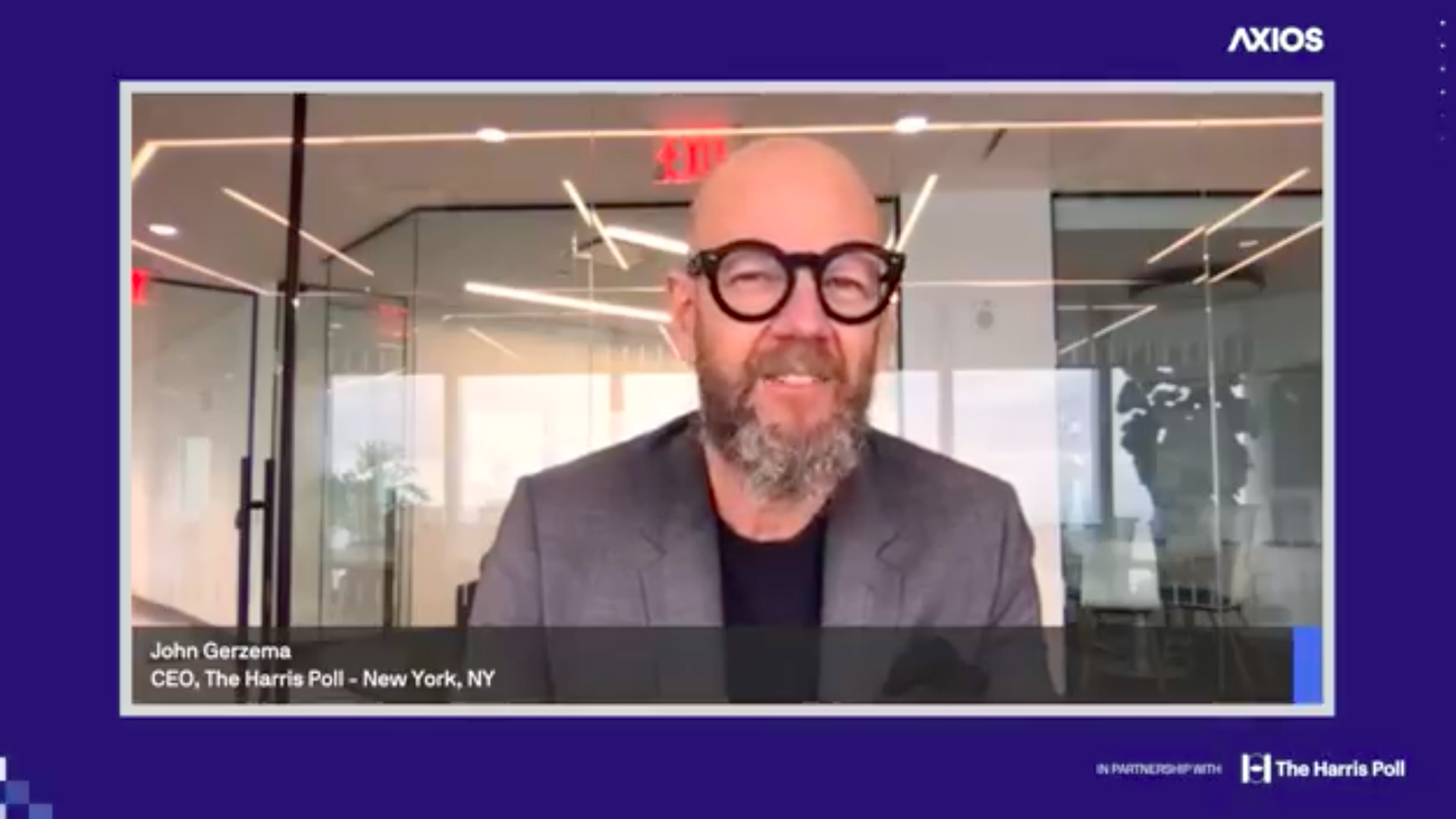 Americans' trust in Moderna, Pfizer, Tesla, and SpaceX — some of the top-rated and most visible brands in the 2021 Axios Harris Poll reputation ranking — show it's been "a good year for science," Harris Poll CEO John Gerzema said Wednesday at a virtual Axios event.
Why it matters: The dual visibility of pharmaceutical companies developing COVID-19 vaccines and companies working to build spacecraft and electric cars suggest Americans are looking to the post-pandemic future.
What they're saying: "What we saw this year was a year where COVID started finally in the spring to recede in the memory of some of the Americans," Gerzema said.
"One was the extraordinary performance of Pharma ... we had Moderna on our list in the top 10 for the first time. We had Pfizer also in the top 10. We had J&J, didn't perform as well, but also noted in there."
"It was also a really good year for Elon Musk. Both his companies are in the top 10, both SpaceX and Tesla."
"I think, again, pointing to that idea that as COVID started to begin to recede in America, we started to kind of maybe frame our attention and other places around imagination and wonder. A good year for science."
Watch the full event here.
Methodology: The Axios Harris Poll 100 is based on a survey of 42,935 Americans in a nationally representative sample conducted April 8-21, 2021. The two-step process starts fresh each year by surveying the public's top-of-mind awareness of companies that either excel or falter in society.
The 100 "most visible companies" are then ranked by a second group of Americans across the seven key dimensions of reputation to arrive at the ranking. If a company is not on the list, it did not reach a critical level of visibility to be measured.
Go deeper