Exclusive: AP and FanDuel team up on sports betting odds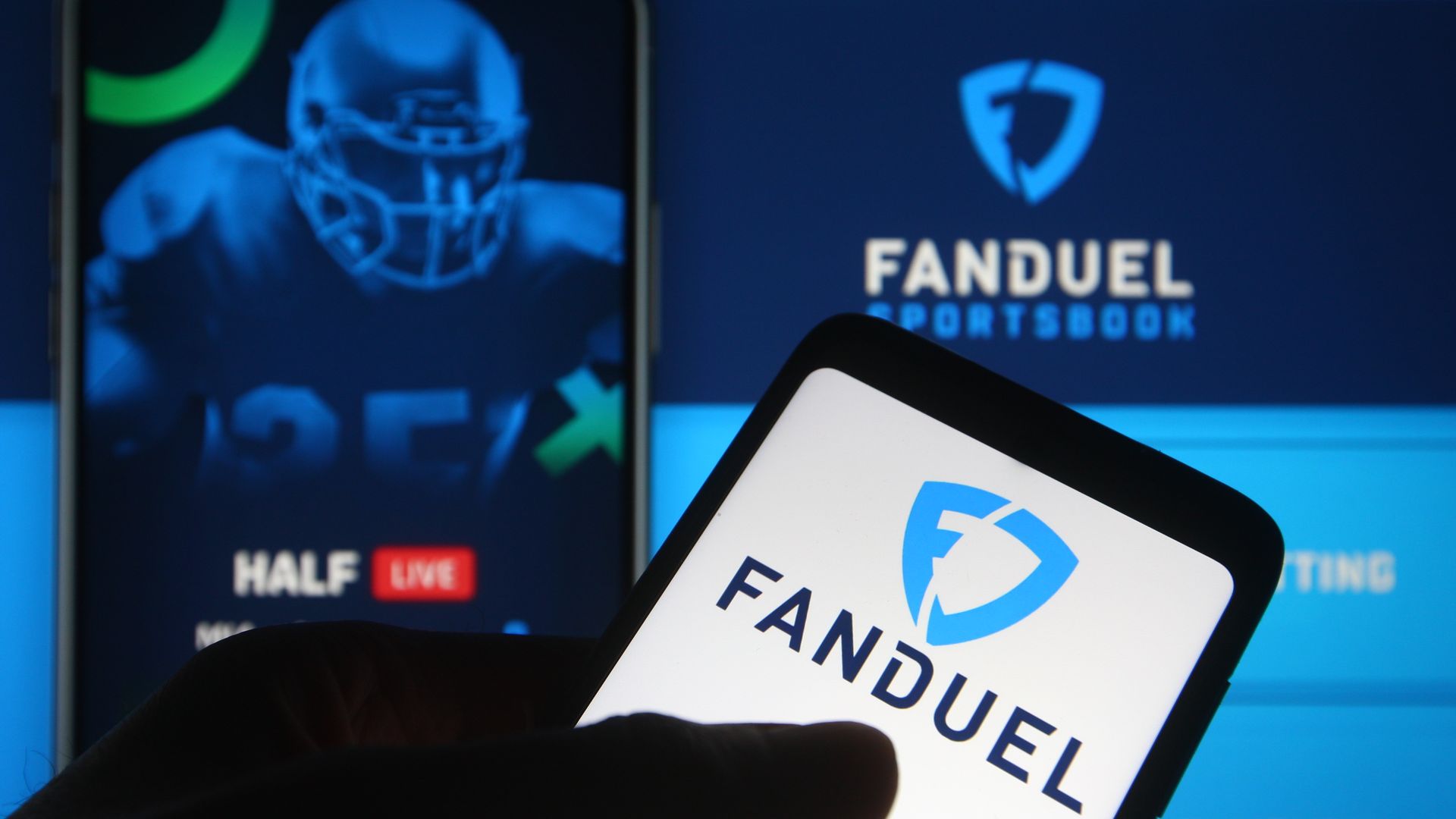 FanDuel and The Associated Press have reached an agreement to make FanDuel the exclusive provider of sports odds across AP's global sports report, executives tell Axios.
Why it matters: While traditional advertising is an effective customer acquisition tool, FanDuel Chief Marketing Officer Mike Raffensperger says "I think the thing where we move the needle is partnerships with media companies."
FanDuel spent more than any other sports book on advertising around online gambling content in Q1 2021, per Nielsen.
Details: Under the terms of the agreement, the AP will include FanDuel sportsbook odds exclusively in its daily sports odds fixtures, game previews, and other sports stories where odds are mentioned.
FanDuel is paying the AP an undisclosed amount to be the AP's exclusive partner.
FanDuel widgets will be integrated across the sports pages of APNews.com. Widgets will distribute select FanDuel content across the AP wire. AP will maintain full editorial control.
The AP will cite FanDuel odds as a single source in its copy when referring to betting odds and will hyperlink out to FanDuel's home page, not to any of its betting pages. The company wants to steer clear from any direct affiliate marketing relationships.
"We want more context in our reporting," says Barry Bedlan, AP's global director of text and new markets products. "That's ultimately what this is about."
AP's customer base of media companies that license its content will have some flexibility around whether they wish to include hyperlinks to FanDuel. Some local media companies have their own partnerships with local sportsbooks, Bedlan notes.
Between the lines: For the AP, having one provider of odds provides consistency that's "huge for us," says Bedlan.
"We have been providing sports betting odds on the wire for at least 30 years," says Bedlan. But what's new, Bedlan says, is "we are providing more of that context in our reporting throughout our wire."
For example, "if we're covering or previewing a game, we're mentioning what the odds are now. Five year ago that wasn't as common."
The big picture: Like rival DraftKings, FanDuel is working to become a media and content company alongside being a gaming company, Raffensperger says.
Asked if FanDuel would ever entertain buying up a sports betting media outlet like some of its rivals, Raffensperger said the company "is always in the market of interesting acquisitions."
FanDuel has a robust media presence that includes partnerships with The Ringer, Turner Sports, CBS, Audacy, Hulu, the NFL, NBC, DC United, Brooklyn Nets and dozens of others.
It has its own podcast network, a TV affiliate around horse racing, and creates a lot of its own content. Some of the sports companies and personalities it sponsors, like Pat McAfee & PMI Team, are its best-performing marketing vehicles.
What to watch: Raffensperger says media investments will become more national as more states legalize betting across the country.
Go deeper