Snap says it now has 500 million monthly active users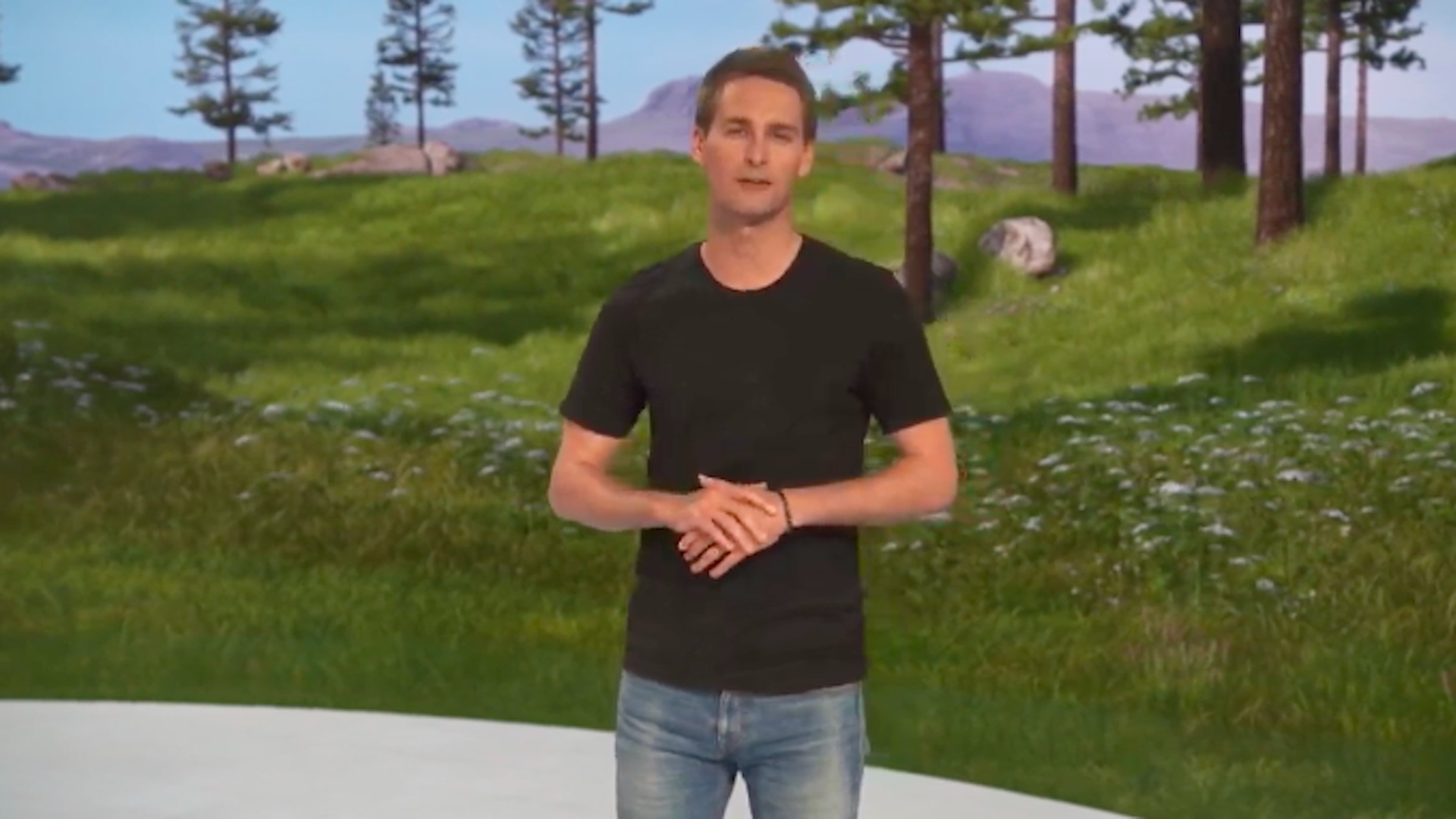 Snapchat on Thursday debuted a slew of new products and user metrics for things like games and augmented reality lenses that have been built using Snapchat's developer tools.
Why it matters: It's an important milestone in Snapchat's transformation from a social network to a camera company that caters to developers.
By the numbers: Speaking to an audience of hundreds of thousands of developers and partners virtually at Snap's third annual Snap Partner Summit, Snap provided user metrics for several of its developer products, showing growth in areas like augmented reality, gaming and short-form video creation.
250,000 developers are registered to use Snap's developer tools, "Snap Kit," which helps developers build and distribute augmented reality lenses.
200 million people use Bitmoji stickers every day. (Bitmojis are personalized cartoon stickers made by a company Snap bought years ago.)
1 billion Bitmojis are sent per day. More than 34 million Bitmoji stickers are available to developers in a new "Bitmoji Developer Kit," that allows developers to insert Bitmoji stickers into their keyboards for their own apps.
Nearly 30 million Snapchat users play games on the app per month. Snapchat's first game ever "Aqua park," has reached 45 million players to-date.
More than 250 million people uses Snapchat's "Snap Map" monthly. The company now has more than 30 million businesses on the map. Moving forward, it plans integrate more business, stores and universities onto the map.
More than 135 million people use Snapchat's TikTok rival feature "Spotlight." Over 5,400 creators have collectively earned more than $130 million dollars from payouts Snapchat has awarded to viral video makers. Snapchat will add "tipping" for creators later this year.
Nearly 2 million augmented reality lenses have been created by Snapchat users using Snap's developer tools. Those lenses have been viewed by Snapchat users more than 2 trillion times.
The company also debuted new "Spectacles," 3D glasses that feature augmented reality technology. The new glasses have four built in microphones, two stereo speakers and built in touchpad controls that make it easy to send pictures and videos using augmented reality to friends.
The big picture: Snapchat's push to become a developer platform began three years ago, when the company first launched its developer tool kit for engineers around the world.
The move has fundamentally changed Snapchat's business, allowing for much deeper engagement with its core products, like its map, video shows and messaging features, as well as new opportunities for revenue.
Today, CEO Evan Spiegel says there are over 500 million monthly active users on Snapchat. About 40% of Snap's users now come from areas outside of North America and Europe, a testament to the company's ability to successfully redesign its app for Android, a feat given early failures to woo users.
What to watch: Moving forward, Snapchat says it wants to use the tools it's designed to help its users get creative to address societal issues that align with its mission.
For example, the company debuted its efforts to make its camera more inclusive to capture a wider range of different skin tones.
It also introduced a new partnership with re:wild and the National Parks Service to use augmented reality visualizations to help restoration efforts in areas devastated wildfires in Southern California.
Go deeper