Facebook says government internet shutdowns are on the rise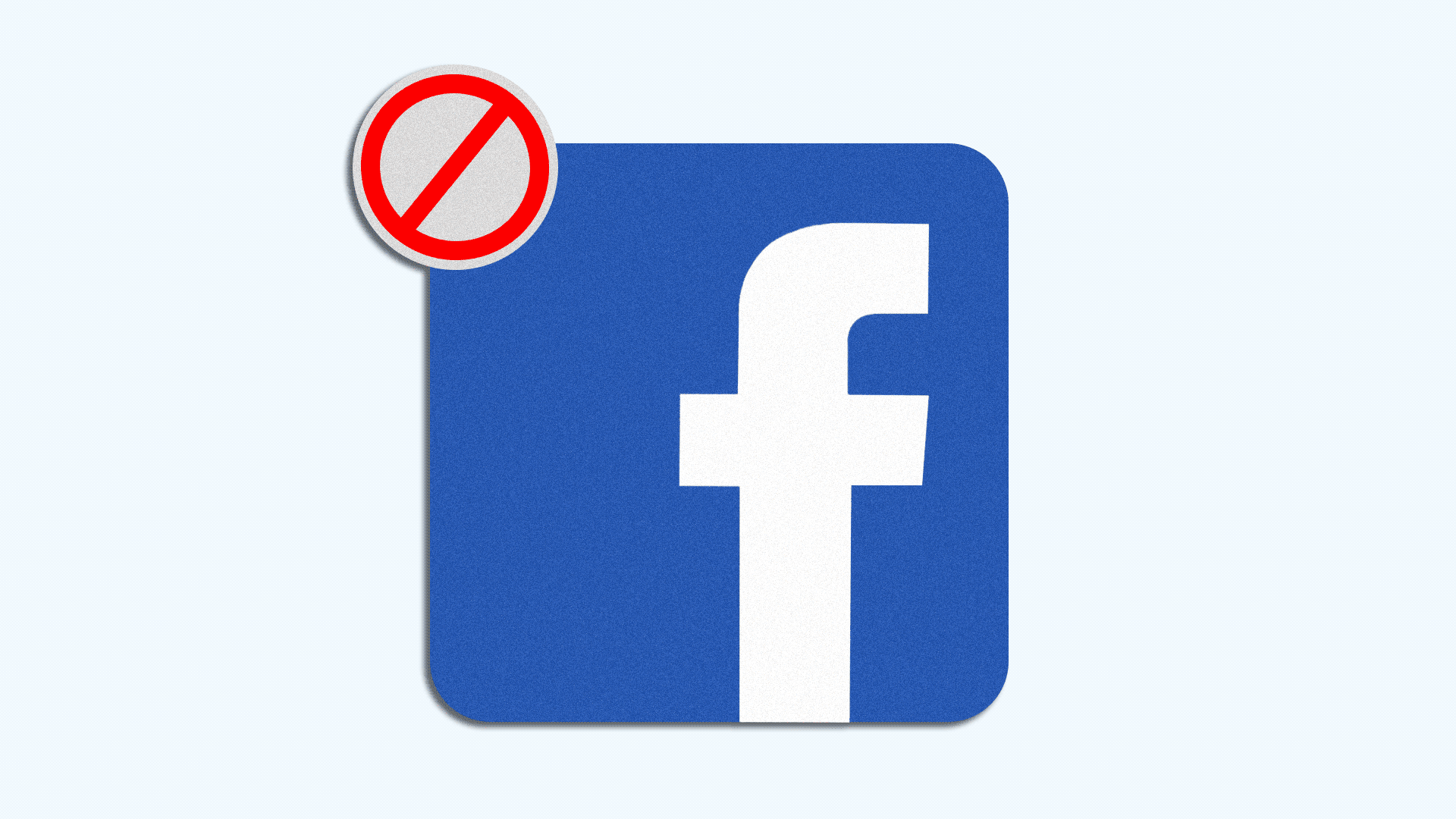 Facebook says that its services were interrupted 84 times in 19 countries in the second half of last year, compared to 52 disruptions in eight countries that took place during the first half of the year. That's a symptom of a growing trend among countries to restrict access to social media and the open internet.
Why it matters: Government censorship, whether through complete blackouts or laws limiting certain types of content, is a growing threat to the notion of the internet as an open global network.
Details: During the last six months of 2020, Facebook also said government requests for user data increased 10% from 173,592 to 191,013. The company says it continues to scrutinize all government requests for any user data.
Of the total volume, the U.S. continues to submit the largest number of requests, followed by India, Germany, France, Brazil and the U.K.
Similarly, from the first half of 2020 to the second, the number of times Facebook had to restrict access to content based on local law increased 93% globally, from 22,120 to 42,606. Those increases, Facebook says, were driven mainly by increases in requests from the U.K., Turkey and Brazil.
The big picture: The COVID-19 pandemic saw a surge in local law enforcement agencies cracking down on content that they argued was tied to misinformation that could impact public safety.
Free speech critics argue that many of these laws are used to silence dissenters. An Axios report earlier this year also shows that internet blackouts have skyrocketed globally amid political unrest.
Separately: Facebook also noted that the amount of content it removed from organized hate groups surpassed the amount it removed from terrorist organizations. As Protocol notes, that's the first time that's happened since Facebook began reporting such stats in late 2017.
Meanwhile: Twitter posted a blog acknowledging that following an investigation, it determined the tool that automatically cropped images on the site contained bias that favored white people and women.
Go deeper