DeVos required to testify in student loan forgiveness lawsuit, judge rules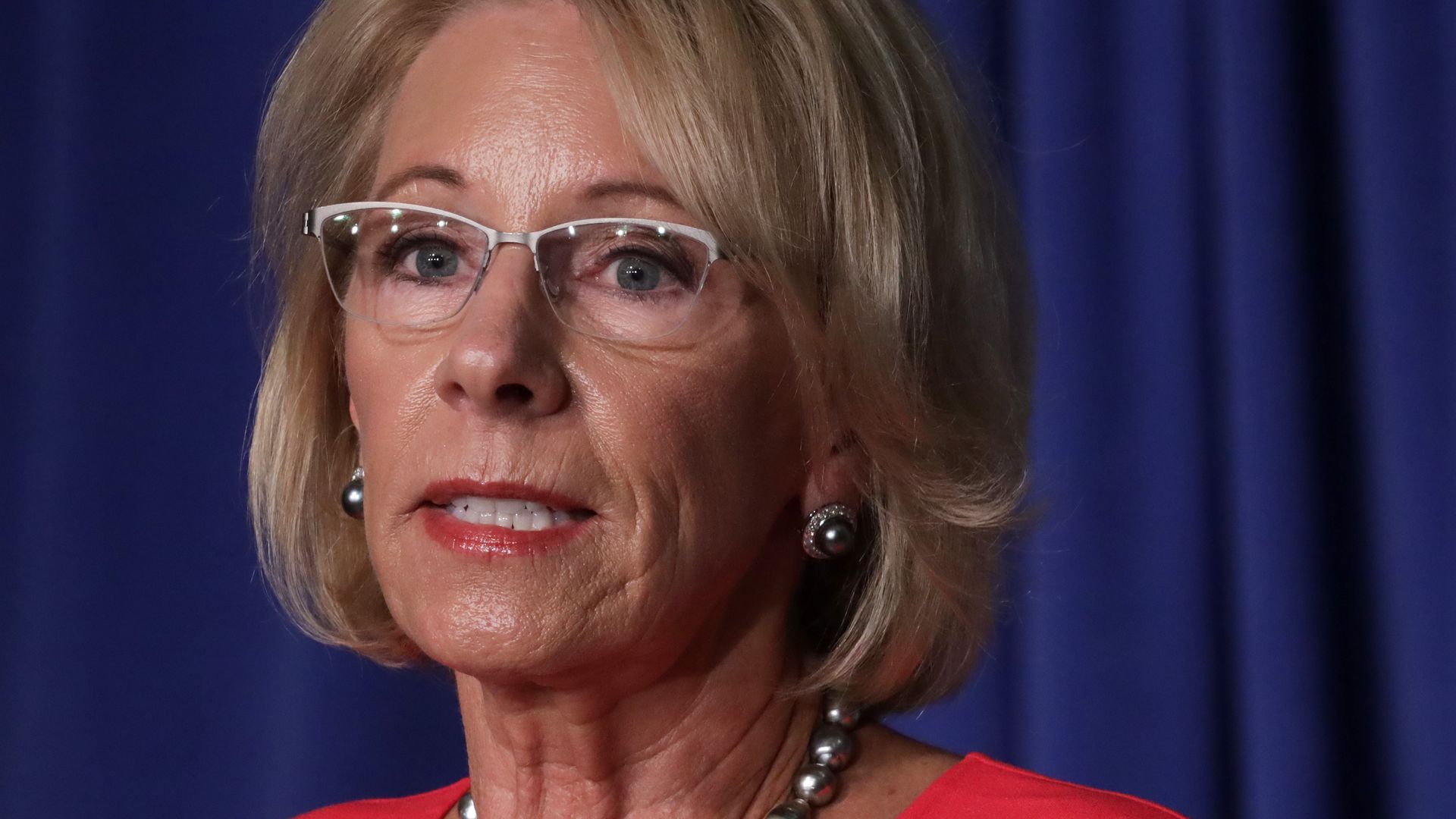 Former Education Secretary Betsy DeVos is required testify in a class-action lawsuit over her handling of loan forgiveness claims involving students defrauded by for-profit colleges, a federal judge ruled Wednesday.
Why it matters: In rejecting an attempt by both DeVos and the Biden administration to block her testimony, Judge William Alsup said there were "exceptional circumstances" for the "rare deposition of a former Cabinet secretary" to take place, per Politico, which first reported the news.
Driving the news: Devos' attorney said it would be "unprecedented" for her to testify in the case concerning some 160,000 students, and the Biden administration argued that former Cabinet secretaries "should generally be immune" from testifying about their decisions while in service, Politico reports.
But Alsup noted there were instances when presidents had to comply with subpoenas, including Richard Nixon and Bill Clinton. "If judicial process runs to presidents, it runs to Cabinet secretaries — especially former ones," Alsup wrote.
What's next: Alsup set aside his order for two weeks in case of an appeal and scheduled a June 3 hearing date for the suit.
Go deeper