Inside Google's "moonshot goal" to rely on carbon-free energy by 2030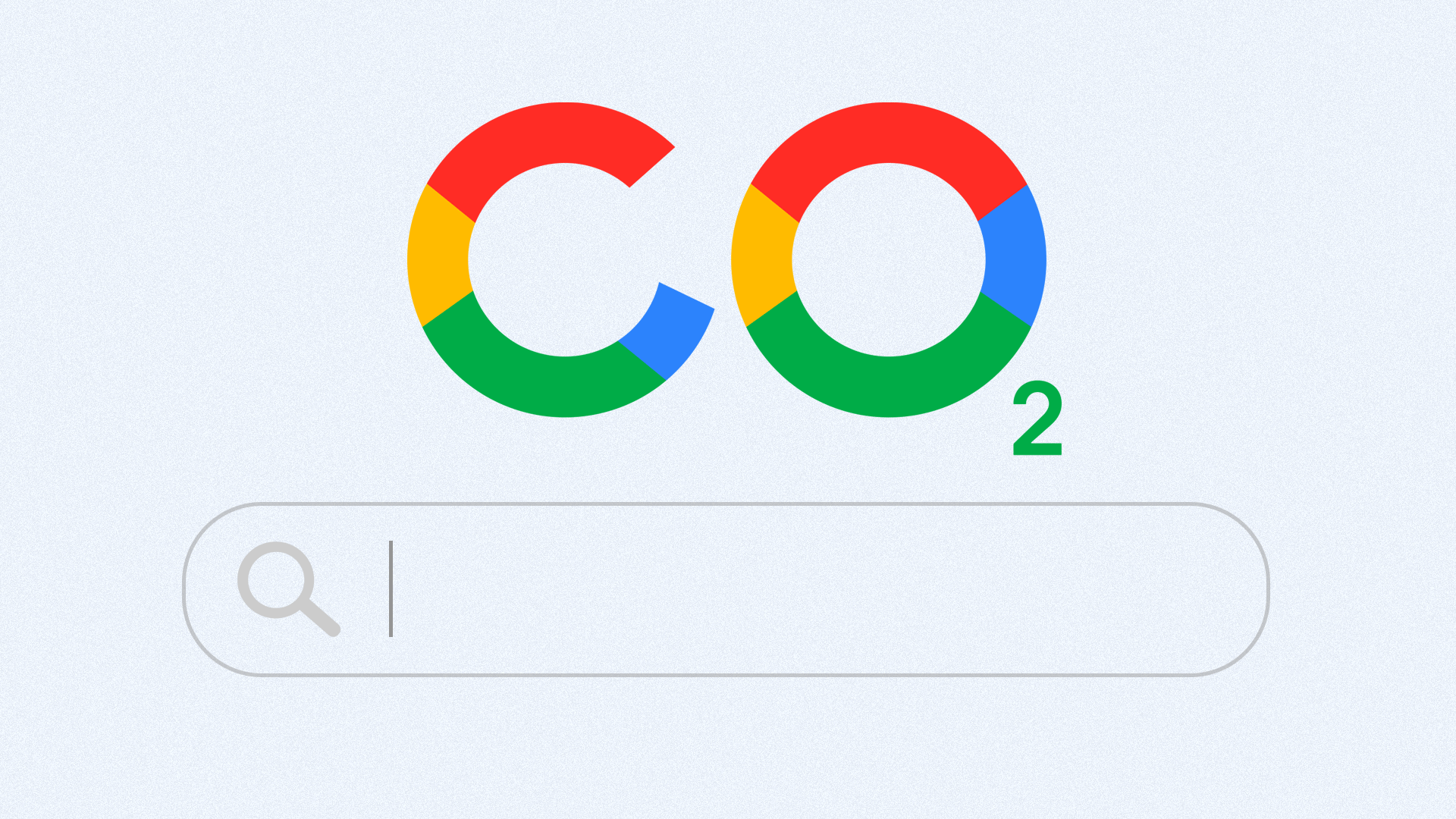 Google is making inroads in its push toward what company officials call its "moonshot goal" of powering itself completely with carbon-free electricity 24 hours a day, seven days a week by 2030.
The big picture: At its virtual I/O event Tuesday, Google announced that its climate intelligence computing platform will be able to shift tasks between data centers to maximize the use of renewable energy.
Michael Terrell, Google's energy director, tells Axios this could improve efficiency while getting closer to the carbon-free energy goal. Google's already been implementing a program to vary the timing of data center tasks to maximize the use of renewables.
The new effort aims to match non-time-sensitive compute tasks, like backing up files or upgrading programs, with times and places where the electricity grid will be the cleanest.
"By next year we're hoping that ... we'll be shifting more than a third of our non-urgent compute tasks within our data center network to places and times where there's greater availability of cleaner resources on the grid," Terrell told Axios.
Why it matters: Data centers suck up lots of electricity and running them on zero-carbon power will help fight global warming.
Google said its initiative will lower the carbon footprint of its YouTube, Google Maps, Search and other programs.
It will also allow developers on Google's Cloud and Cloud customers to prioritize the use of cleaner grids by choosing regions with better carbon-free energy scores.
State of play: Google also announced a deal with Fervo Energy, a next-generation geothermal startup, to bring several megawatts of carbon-free energy to Google's sprawling data centers and cloud computing infrastructure in Nevada.
This project is noteworthy because geothermal is currently a tiny part of America's renewable energy portfolio.
However, studies show it could expand its share of power generation and heating depending on the advancement of new technologies to find and tap into this resource.
Fervo, which recently raised $28 million in VC funding, uses horizontal drilling techniques pioneered in shale oil and gas drilling as well as fiber optic sensing to access geothermal resources.
The new project is expected to generate 5 megawatts of baseload geothermal power, but that may grow over time with the help of AI and machine learning, Terrell says.
The bottom line: With its new and existing projects, Google is trying to demonstrate what's possible now, and develop capabilities with ripple effects beyond Silicon Valley.
Go deeper: Google's biggest announcements at I/O
Go deeper