Scoop: TheSkimm hires bankers, exploring sale to non-media company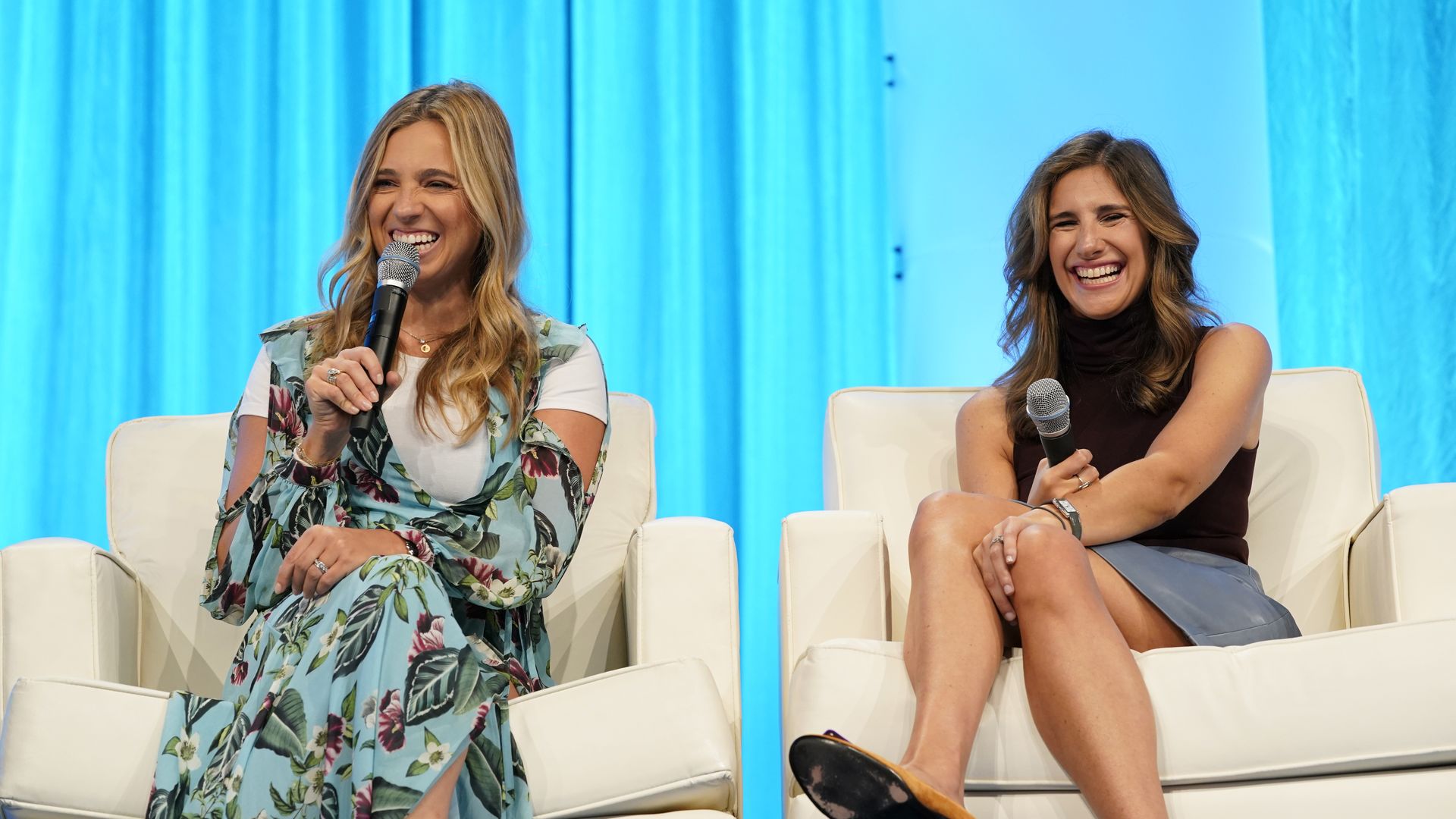 TheSkimm, a digital media company catering to millennial women, has hired JPMorgan Chase & Co. to evaluate deal offers, sources tell Axios.
By the numbers: The company brought in roughly $20 million in 2019 revenue, per sources. Its leadership has been telling stakeholders that it expects revenues this year to be nearly double that number by year's end.
Details: Sources say the company is eyeing sales to non-media companies, like financial services companies and luxury brands that are desperate to reach millennial women.
It's also explored some strategic partnerships, which would be with media companies, including being a part of a SPAC rollup.
It's had a few conversations with pure-play media companies, like Discovery, which on Monday announced a mega-deal of its own with WarnerMedia.
The company officially engaged JPMC a few weeks ago to evaluate inbound offers and partnerships.
Be smart: TheSkimm's value to a products or services company may be greater than it would be to a traditional media company.
TheSkimm is one of the few assets up for sale that could help a brand reach millennial women. (Its main newsletter The Daily Skimm has over 7.5 million active subscribers, mostly women under 35.)
Its financials may be a tougher sell for a traditional media company, looking to maximize profits from content, as opposed to company selling goods or services to a niche audience of millennial women.
TheSkimm has raised nearly $30 million from a number of investors, including GV (Google Ventures), Goldman Sachs, RRE Ventures and Homebrew.
The big picture: More companies that aren't traditional media firms have been exploring such deals as a way to boost customer acquisition.
For example, HubSpot, a publicly-traded marketing software company, bought The Hustle, an email newsletter company targeted at entrepreneurs, in February for $27 million.
TheSkimm's investments in financial literacy content for millennial women may make it an attractive asset for a financial tech or services company. During the pandemic, it launched a financial literacy vertical called SkimmMoney alongside a virtual course program called "SkimmU."
Between the lines: Rumors and speculation around TheSkimm's sale prospects have been swirling for years, as the company is one of the remaining standalone digital media companies that's left to buy.
More media companies are consolidating to be able to better compete with tech giants like Facebook or Google for eyeballs and attention.
Go deeper