Young people demand vaccination requirements for reopening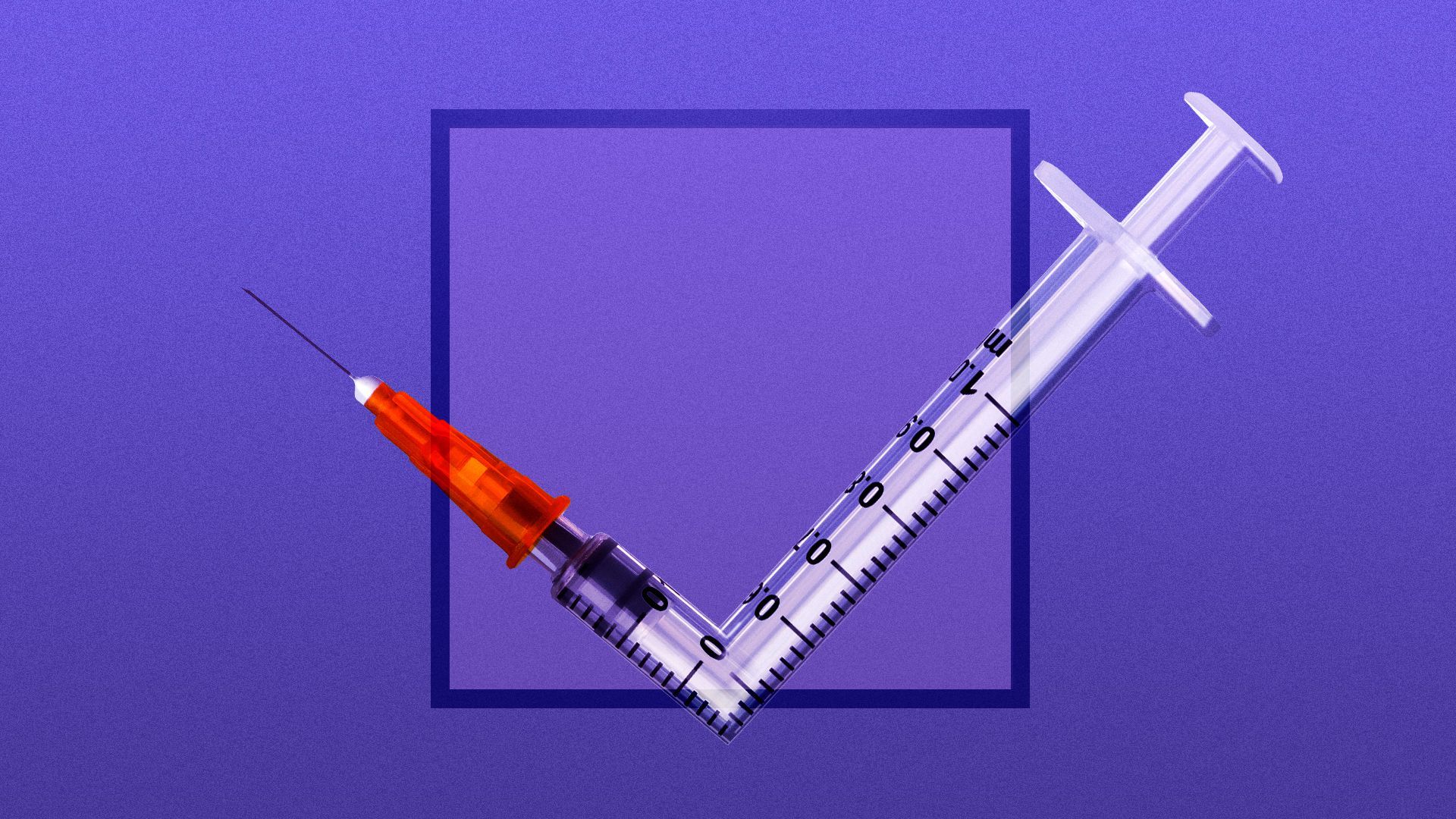 Three-quarters of people between 18-29 say vaccination should be required to return to campus or work, according to new Generation Lab/Axios polling, and 37% would refuse to come back unless those conditions are in place.
Why it matters: Young workers have put pressure on CEOs to take action on social and political issues and have plenty of capital to exert it on reopening policy.
The polling suggests that a "get the shot" ultimatum could be pretty effective.
Among the young people polled who aren't vaccinated, 66% said that if it was required to return to campus or work, they would get the vaccine.
15% would try to switch jobs or schools, while 13% would refuse to get the vaccine and still try to work or attend school.
2% said they would forge proof.
The big picture: 18-29 year-olds are the least vaccinated adult age group relative to their population size, though they've also been eligible for a shorter period of time.
People between 18-29 face less risk of severe infection from COVID-19, compared to older adults.
Between the lines: With 1 in 4 workers planning to look for new jobs after the pandemic, companies will feel pressured to adhere to the preferences of workers.
Those of young workers who have more flexibility to relocate or endure short-term unemployment could carry more weight.
By the numbers: 14% say they definitely would refuse to return to work or school without vaccine requirements, while 23% say they probably would refuse.
Just 25% say they definitely wouldn't refuse.
What they're saying: "I live in a very red area and a lot of people are not getting vaccinated," one respondent said. "So I know if I were to return to campus, and vaccinations were not mandatory that 90% of people would not be vaccinated. So that means our campus would have an outbreak again."
Methodology: This study was conducted from May 5-8 from a nationally representative sample of 928 respondents 18-29-year-old respondents. The margin of error is +/- 3.4 percentage points. The Generation Lab conducts polling using a demographically representative sample frame of young people around the country, across educational, racial, political, geographic, gender and economic backgrounds.
Go deeper