House panel and Biden admin reach agreement over Don McGahn subpoena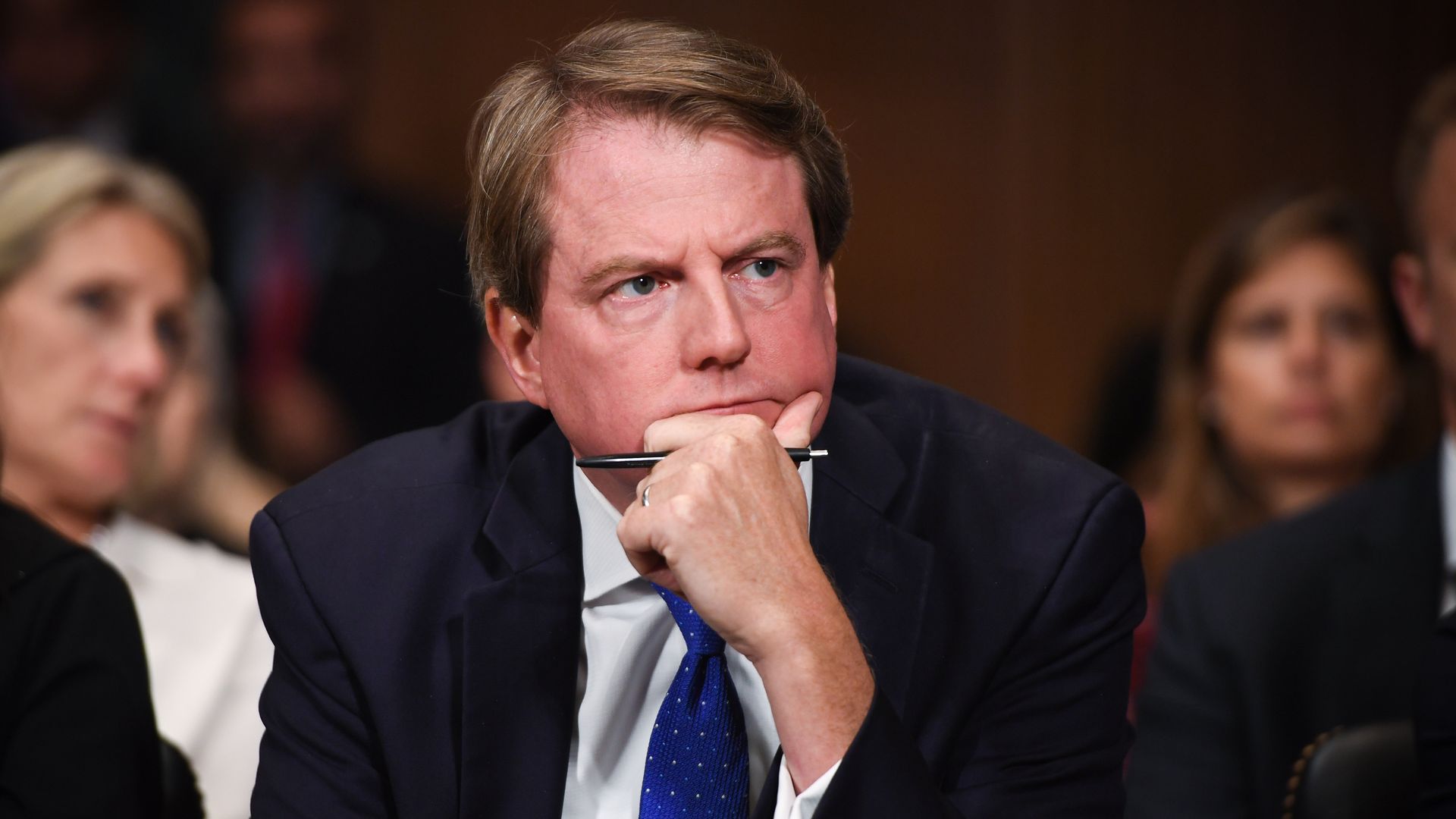 The House Judiciary Committee and the Biden administration "have reached an agreement in principle" over a two-year standoff concerning a subpoena for testimony from former Trump White House counsel Don McGahn, a court filing published Tuesday shows.
Why it matters: McGahn was a key player in some of the most tumultuous episodes outlined in special counsel Robert Mueller's Russia investigation report, especially about potential instances of obstruction of justice.
Details: Former President Trump isn't a party to the McGahn case and is "not a party to the agreement," according to the brief filing with the U.S. Court of Appeals for the District of Columbia Circuit on the agreement between the Judiciary Committee and Justice Department, which is representing McGahn.
Between the lines: The reference to Trump in the filing indicates that the committee is trying to prevent the former president from taking legal action to "block any testimony from McGahn," Politico notes.
What to watch: While the filing did not indicate what the next steps would be, Rep. Ted Lieu, a House Judiciary Committee member, tweeted Tuesday night that he was looking forward to McGahn telling the panel "what he knows."
What they're saying: Trump spokesperson Jason Miller stressed in a statement that the former president hadn't agreed to the deal and he was "evaluating his options for fully protecting the privilege that continues to cover his communications with his closest advisors," which he said were confidential, per Politico.
Go deeper