Trump's former Pentagon chief to testify on "unanswered questions" from Jan. 6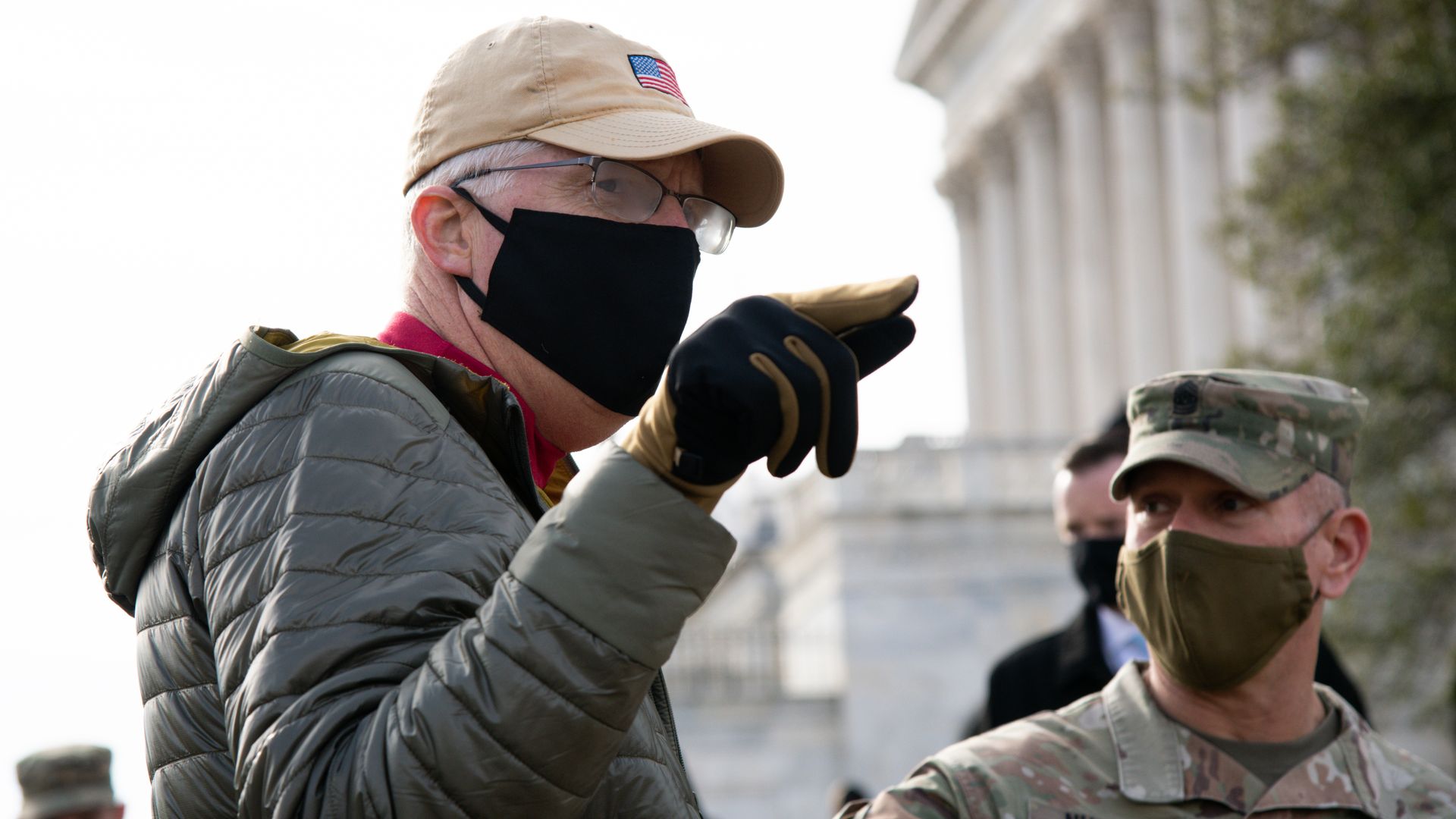 Former President Trump's acting Defense Secretary Chris Miller has been called to testify this Wednesday on "unanswered questions" about the Jan. 6 Capitol attack, Democrats on the House Oversight Committee said Monday.
Why it matters: Miller, who Trump appointed to lead the Pentagon after firing Mark Esper following the 2020 election, has said he believes Trump incited the mob on Jan. 6 with his speech before the deadly riot.
Details: Miller is scheduled to testify alongside Trump's former Deputy Attorney General Jeffrey Rosen.
The hearing will also address the creation of a "9/11-style" commission to investigate events surrounding the attack. The idea has received bipartisan support from lawmakers.
Go deeper