McConnell says he's "100%" focused on stopping Biden admin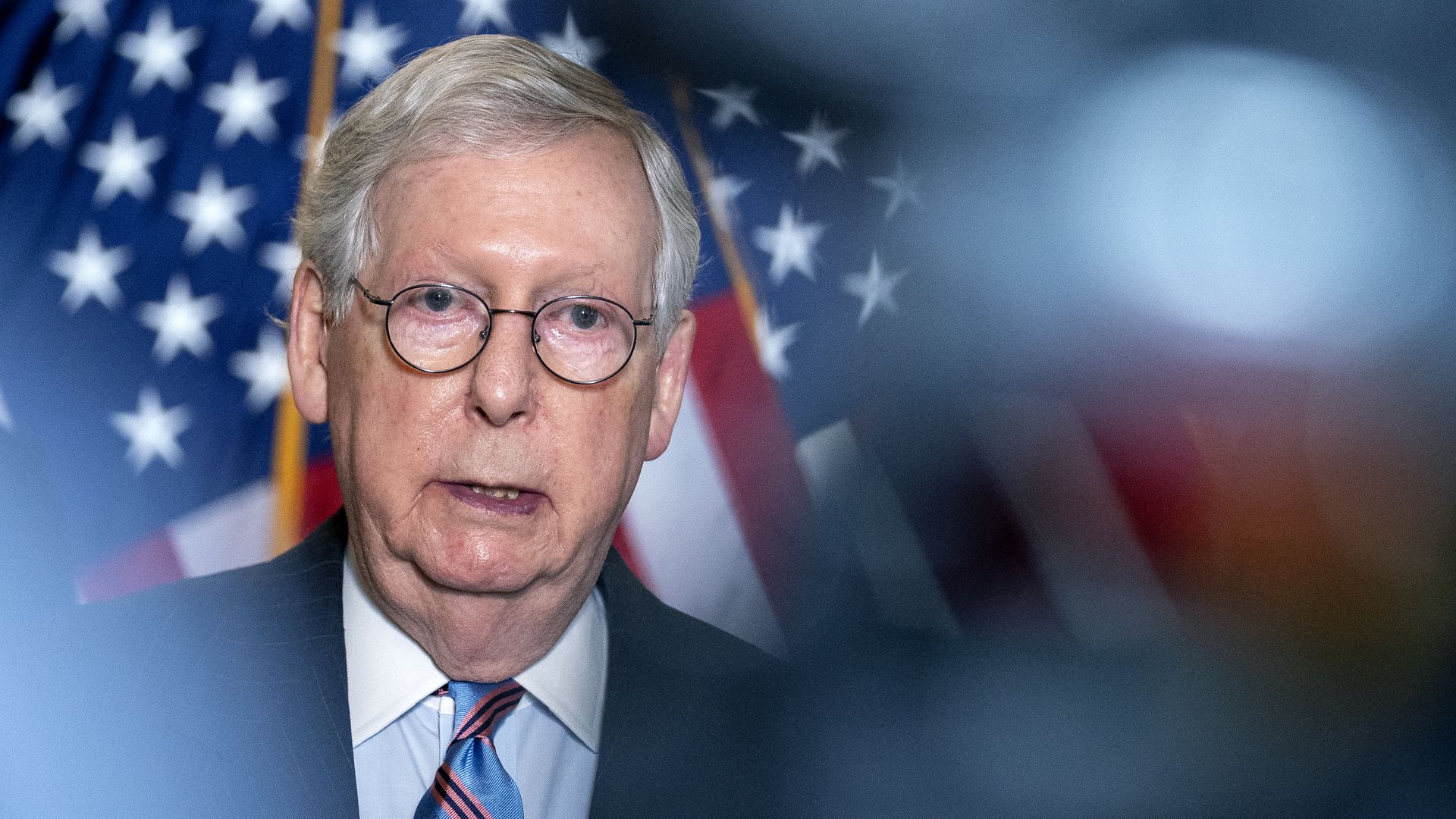 Senate Minority Leader Mitch McConnell (R-Ky.) told reporters Wednesday he's "100%" focused on "stopping" the Biden administration.
Why it matters: McConnell's comments come as President Biden seeks to push through his administration's nearly $4 trillion infrastructure plan. Biden is due to host his first bipartisan meeting with Republican leaders including McConnell next week.
Driving the news: McConnell made the comments when asked about Republican Party infighting and a campaign from allies of former President Trump to oust Rep. Liz Cheney (R-Wyo.) as House GOP conference chair.
"We're confronted with severe challenges from a new administration, and a narrow majority of Democrats in the House and a 50-50 Senate to turn America into a socialist country, and that's 100 percent of my focus," McConnell said.
McConnell, who urged fellow Republicans not to contest Biden's election win, was also asked if he's concerned about the substantial number of GOP voters who disbelieve the presidential election results.
"100% of my focus is on standing up to this administration," he replied. "What we have in the United States Senate is totally unity from Susan Collins to Ted Cruz in opposition to what the new Biden administration is trying to do to this country."
The other side: Biden shrugged off McConnell's comments later Wednesday, saying the Republican congressional leader had made similar comments during the Obama administration.
Go deeper