How Jeff Bezos outflanked the National Enquirer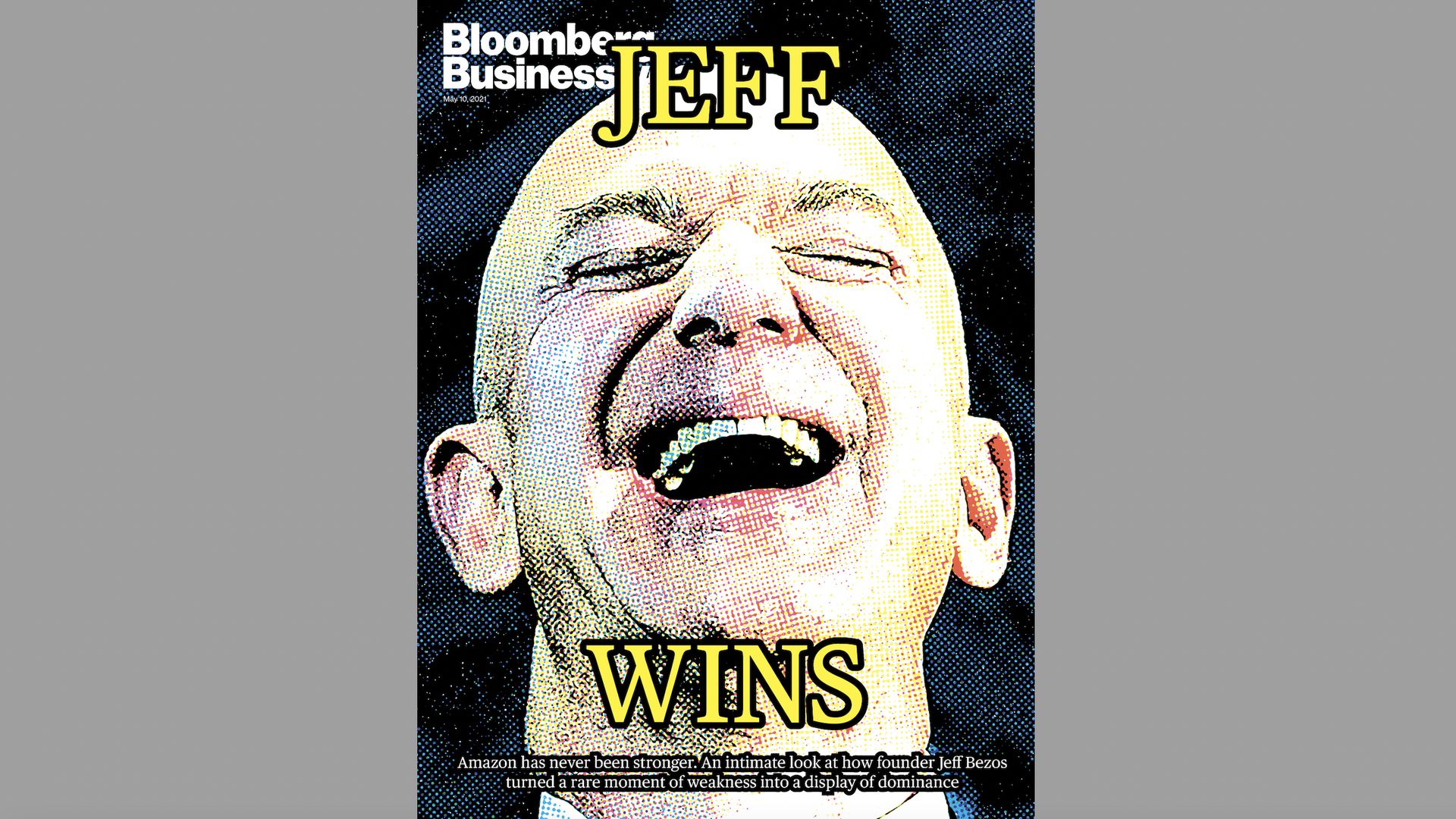 Jeff Bezos made headlines back in 2019 when he posted on Medium that he had been having an affair with a married TV journalist and that he was writing about it because the National Enquirer had photos and was trying to blackmail him.
But there was far more to the story, as Bloomberg journalist Brad Stone details in his forthcoming book "Amazon Unbound," an excerpt of which is being published today by Bloomberg BusinessWeek.
Zoom in: While the Medium post was a master stroke in shifting the broader narrative, Bezos used a personal appeal to Amazon executives to convince his team that he remained firmly in control.In the excerpt, Stone details how Bezos explained the whole affair, if you will, to Amazon executives during a lengthy Feb. 14, 2019 meeting that ran so long that it cut into executives' Valentine's Day plans.
Bezos' Medium post had accused the Enquirer of trying to extort him and linked the tabloid publisher to political figures hostile to him, including Saudi Arabian leaders upset with how The Washington Post — which Bezos owns — covered the murder of its reporter Jamal Khashoggi.
"All of this is very distracting, so thank you for being focused on the business," Bezos told the executives, as he turned from explaining his personal life to managing the corporate head count.
Between the lines: The incident shows Bezos' skill at owning the narrative, using the same skills he typically applies to Amazon product launches to protecting one of the company's most valuable assets — Bezos' reputation.
Yes, but: As Stone highlights, Bezos was actually beginning the process of loosening his once vise-like grip on Amazon, a move that would eventually lead Bezos to hand the reins to Andy Jassy, the longtime head of Amazon Web Services.
Go deeper