Unruly airline passenger reports surge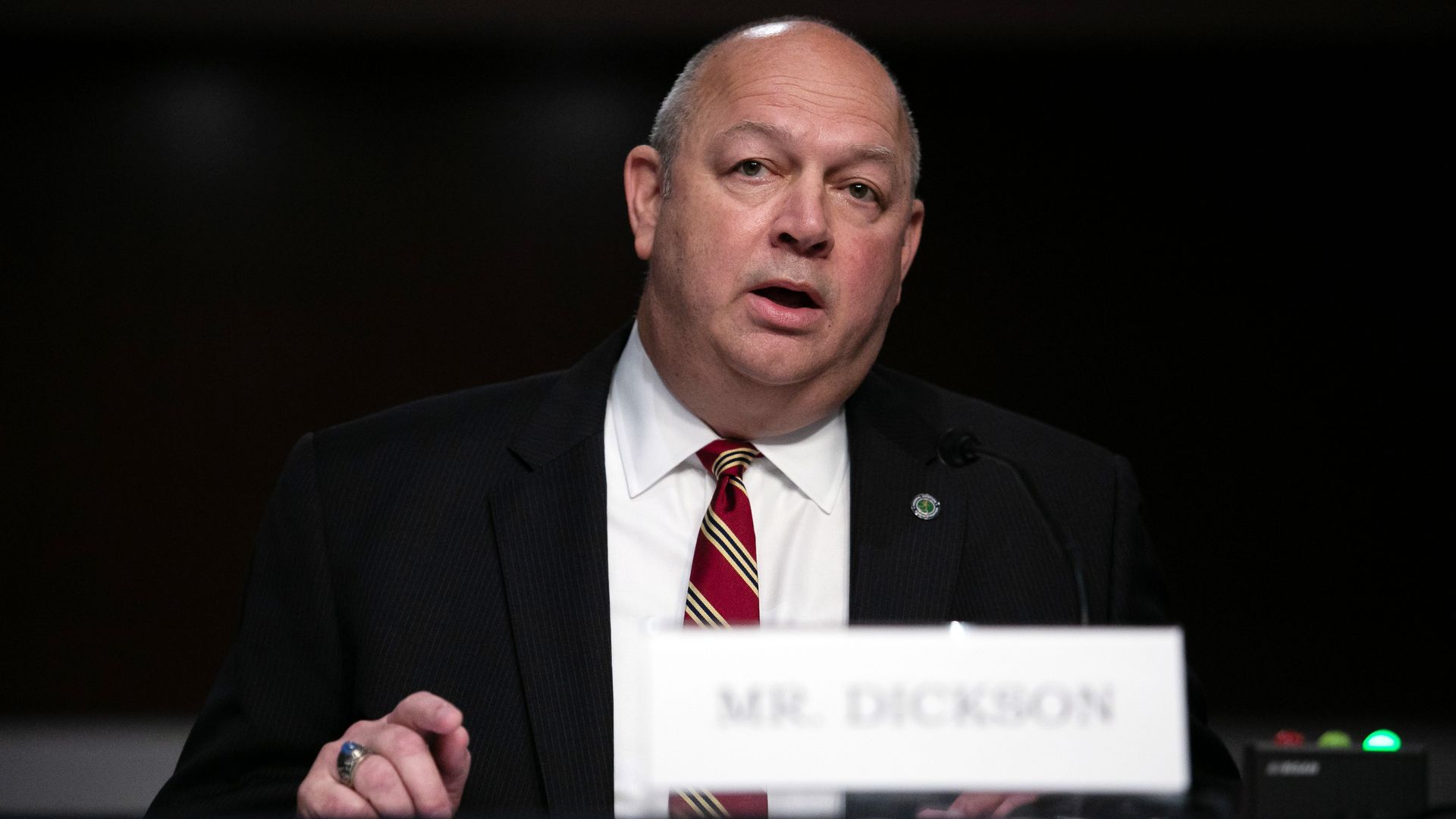 The Federal Aviation Administration (FAA) said Monday unruly airline passenger incidents have soared this year, with airlines reporting some 1,300 cases since February, per Reuters.
Why it matters: The FAA usually deals with 100-150 reports of such behavior in any given year, NBC News notes. Passenger numbers remain below pre-pandemic levels.
The big picture: The FAA announced in January a new "zero tolerance" policy after seeing a spike in passengers disrupting flights with threatening or violent behavior stemming from their refusal to wear masks and the U.S. Capitol riot.
The transportation agency had previously responded to unruly passenger incidents with methods such as warnings, counseling and civil penalties.
Now, passengers can be fined up to $35,000 and face imprisonment for interfering with crew members. Despite this, there have been a spate of incidents aboard planes in recent weeks.
What's happening: A 28-year-old woman was arrested Sunday for allegedly attacking an American Airlines flight attendant on the flight from Miami to New York City.
Alaska Airlines banned Alaska state Sen. Lora Reinbold (R) for refusing to comply with face mask requirements, according to the Anchorage Daily News.
Also this year there was a "fistfight" over face coverings in Fort Lauderdale, Florida; a passenger escorted from a flight in Washington, D.C., for arguing with attendants about masks and a Los Angeles-bound plane made an emergency landing in Denver "after a passenger allegedly tried to open an emergency exit," NBC News reports.
Of note: The Transportation Security Administration (TSA) last month extended the mask-wearing mandate for flights until September.
The TSA said Friday some 2,000 passengers had been reported for refusing to wear a face covering since Feb. 2 when the requirements came into effect, Reuters notes.
What they're saying: Sara Nelson, president of the Association of Flight Attendants union, told NBC News, the abuse flight attendants had reported experiencing this year was "way off the charts" compared to what's happened in the past 20 years.
"What we have seen on our planes is flight attendants being physically assaulted, pushed, choked," Nelson said. "We have a passenger urinate. We had a passenger spit into the mouth of a child on board."
FAA chief Steve Dickson tweeted, "We will not tolerate interfering with a flight crew and the performance of their safety duties. Period."
Go deeper