Internet industry braces for new privacy rules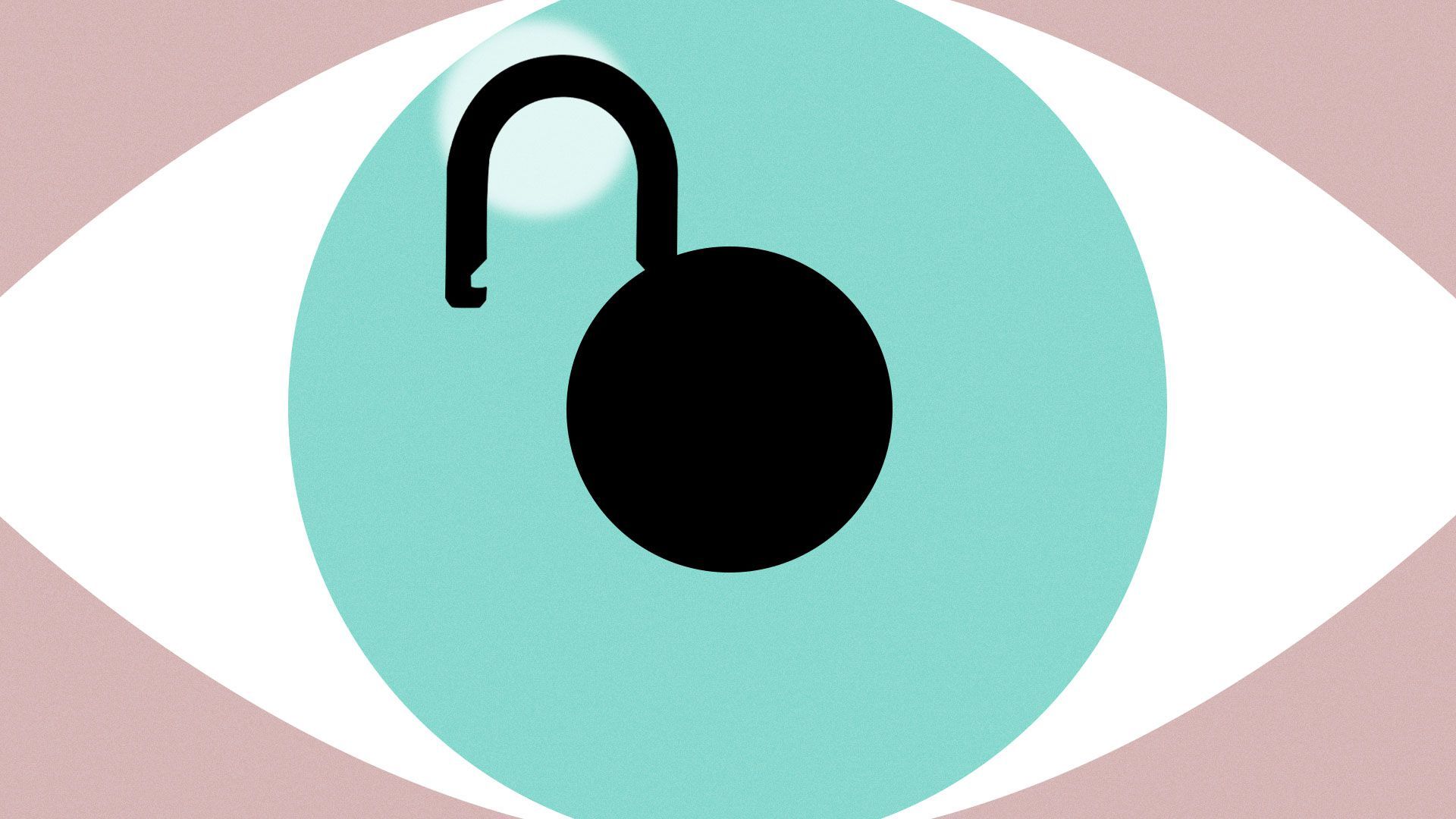 The days of unwieldy internet user tracking by advertisers are coming to an end, sending the web's largest publishers scrambling.
Why it matters: The new online privacy changes are a massive pivot from the decades-long practice of selling hyper-targeted ads to users based on their web history. Many big web publishers rely on targeted ads to support their businesses.
Driving the news: Apple on Monday began rolling out its long-awaited app tracking transparency feature that asks Apple iOS users whether they would like to opt out of having their data tracked by third-party apps.
The change, arriving in conjunction with Apple's iOS 14.5 software update, has Apple's tech rivals — especially Facebook — nervous about the impact that the update will have on their advertising businesses.
Beginning Monday, users began receiving notifications when they updated their devices with Apple's latest software asking them whether they want to share their data.
Gaming app publishers originally told Axios that they expected very few people — 15-20% — to actually opt-in to having their data be shared. But a new analysis from AppsFlyer, a mobile software company, says opt-in rates may be higher, possible minimizing the impact of Apple's changes on the ad ecosystem.
Between the lines: For publishers that rely on user data to sell banner ads, new privacy changes coming to web browsers will also force them to make significant changes and important business decisions.
Google said earlier this year that it — along with other web browsers like Apple's Safari and Mozilla's Firefox — would begin phasing out web cookies, the technology that's been used for decades to track people's web history for the primary purpose of selling ads.
Last month, Google said it had begun working with publishers and advertisers to test a new solution called Federated Learning of Cohorts (FLoC), which targets groups of people instead of tracking individuals.
The catch: Google's solution requires broad industry support, and many web publishers are skeptical.
WordPress, the blogging platform that supports a huge chunk of the internet's websites, last week called Google's alternative a "security concern" that could unintentionally facilitate disparities amongst people on the web.
Digiday reported this week that some publishers, like The Guardian, are blocking Google's new tech, while others, like The New York Times, are open to experimenting with it.
While many publishers have begun rolling out their own first-party data solutions to get ahead of new targeting restrictions, others are tying to navigate whether and how they should work with Google on its new experiment.
Be smart: Some industry bodies, like ad tech giant The Trade Desk, are proposing alternative to third-party cookies that still allow marketers to track individuals.
The Trade Desk's solution, called the Unified ID 2.0, also requires broad buy-in from the industry. Already several big companies have joined the movement, like The Washington Post, ad tech company Criteo and Nielsen.
The big picture: The privacy changes enacted by big companies across the web are happening in response to regulatory pressure around new privacy laws.
Analysts predict digital ad growth will skyrocket, putting more pressure on internet giants and web publishers to come up with ad-targeting solutions.
Go deeper