Oscars ratings plummet to record low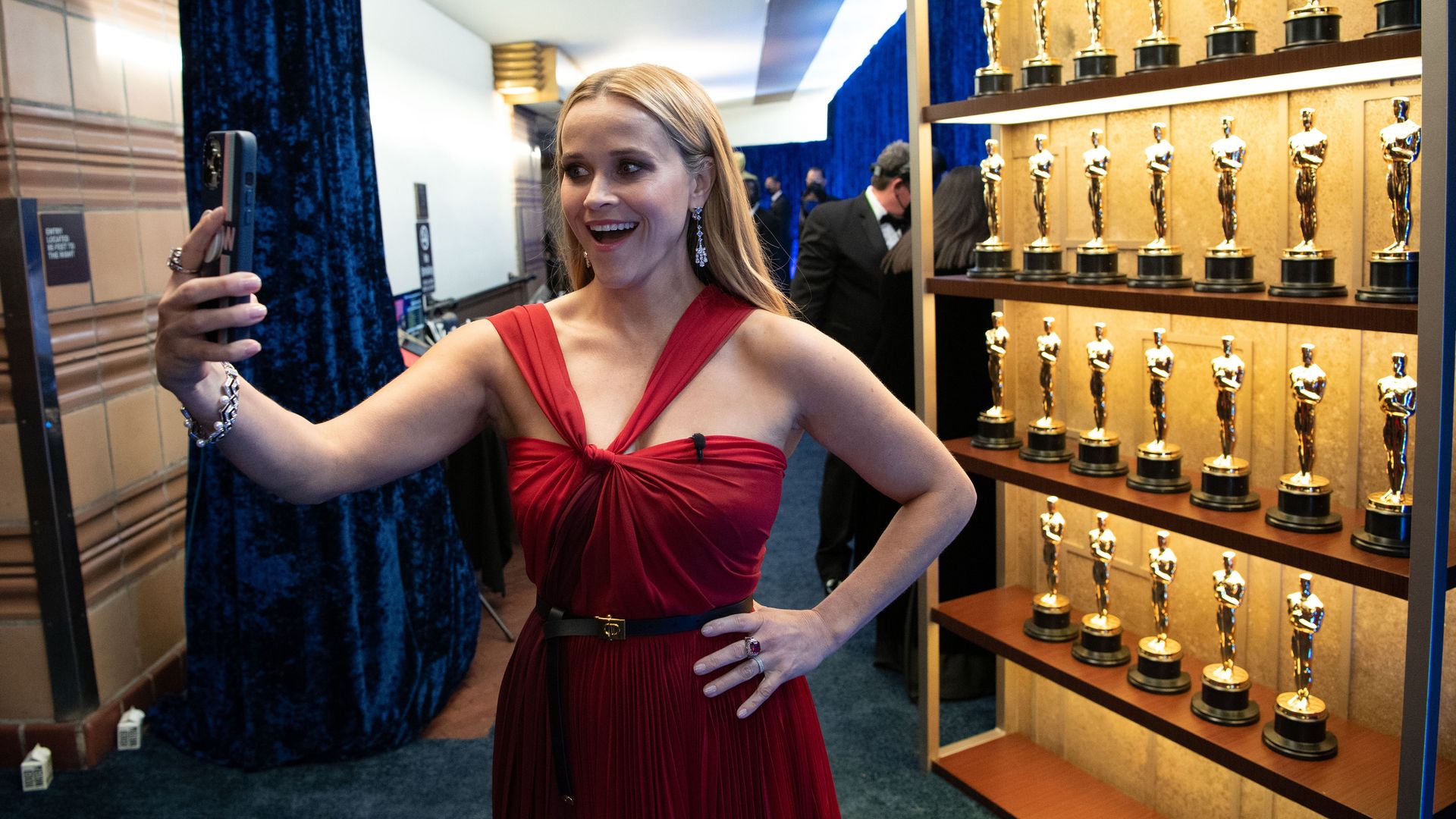 Fewer than 10 million people tuned into the Academy Awards on ABC this year, a new all-time low for the show, according to preliminary Nielsen ratings.
Why it matters: Ratings for award shows have been hit hard during the pandemic, but there's no question that Sunday's sleepy telecast contributed significantly to the fallout.
Details: The show — produced by Hollywood veteran Steven Soderbergh — was undeniably slow, as Axios reported Sunday. The event was meant to feel more intimate than the other pandemic-era award shows, but it lacked the pizazz that viewers typically expect from a red-carpet event.
Acceptance speeches were heartfelt but too long. There were no live musical performances. Very few movie clips were shown.
The show ended in the most anti-climatic way possible, with the Best Actor award going to Anthony Hopkins — who wasn't there to accept the prize — instead of the late Chadwick Boseman.
There was no host. Instead, a rotating cast of Hollywood A-listers, like Regina King, Bryan Cranston and Reese Witherspoon, took turns hosting mini-segments and announcing different awards.
The big picture: Ratings for live television — and by extension, award shows — have been in terminal decline for years. As Axios previously noted, the Oscars and Grammys saw record low ratings pre-pandemic.
Yes, but: Sunday's show was undoubtedly impacted by the heavy toll the pandemic has taken on the movie industry.
Most consumers weren't familiar with the titles being nominated, in part because studios pulled back on marketing around films that couldn't be widely distributed in theaters.
With many of the years' biggest hits delayed due to production pauses and theater closures, some familiar titles were pushed to debut later in the year, making them ineligible for awards.
Go deeper