South Korean president: Trump "beat around the bush and failed" on North Korea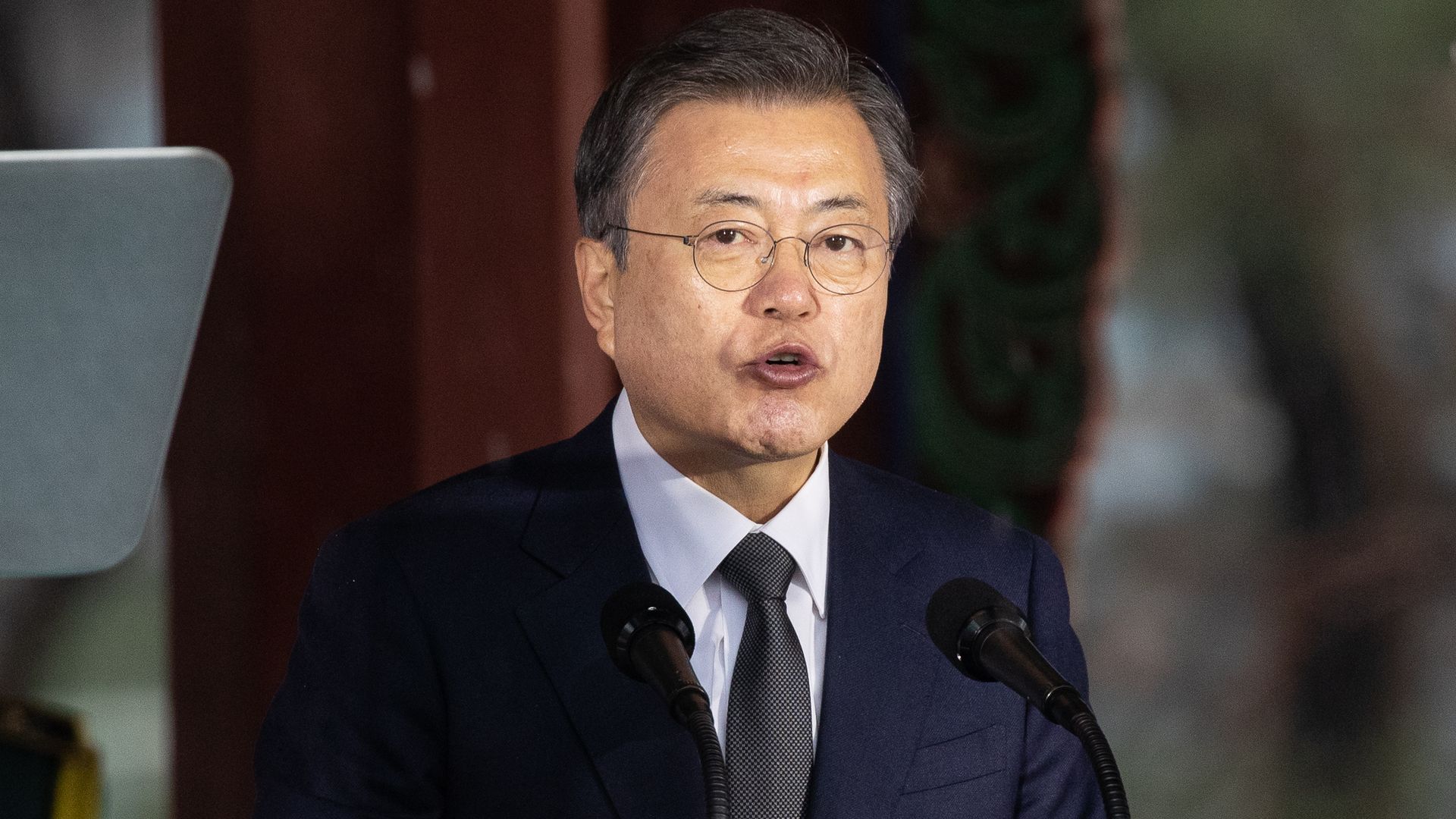 South Korean President Moon Jae-in criticized former President Trump's attempts to denuclearize the Korean Peninsula, telling the New York Times he "beat around the bush" with North Korea and "failed to pull it through."
Why it matters: Moon, now in his final year in office, called denuclearization a "matter of survival" for South Korea and urged President Biden to resume negotiations with North Korean leader Kim Jong-un after a standstill of nearly two years.
What they're saying: "I hope that Biden will go down as a historic president that has achieved substantive and irreversible progress for the complete denuclearization and peace settlement on the Korean Peninsula," Moon told the Times.
"He beat around the bush and failed to pull it through," he said of Trump. "The most important starting point for both governments is to have the will for dialogue and to sit down face to face at an early date."
Moon also called on the U.S. to cooperate with China on North Korea and other issues, warning that if "tensions between the United States and China intensify, North Korea can take advantage of it and capitalize on it."
Context: Talks between the U.S. and North Korea and unprecedented engagement between Trump and Kim quickly soured after the two countries couldn't reach a substantive agreement on denuclearization and drawing down sanctions.
After Biden assumed office, North Korean quickly rebuffed his attempts to restart negotiations and warned the U.S. to "refrain from causing a stink" if "it wants to sleep in peace for coming four years."
North Korea also conducted its first major weapons test since Biden took office in March by firing two ballistic missiles into the East Sea.
Go deeper ... Biden's blinking red lights: Taiwan, Ukraine and Iran
Go deeper