Colorado tightens gun laws, one month after Boulder mass shooting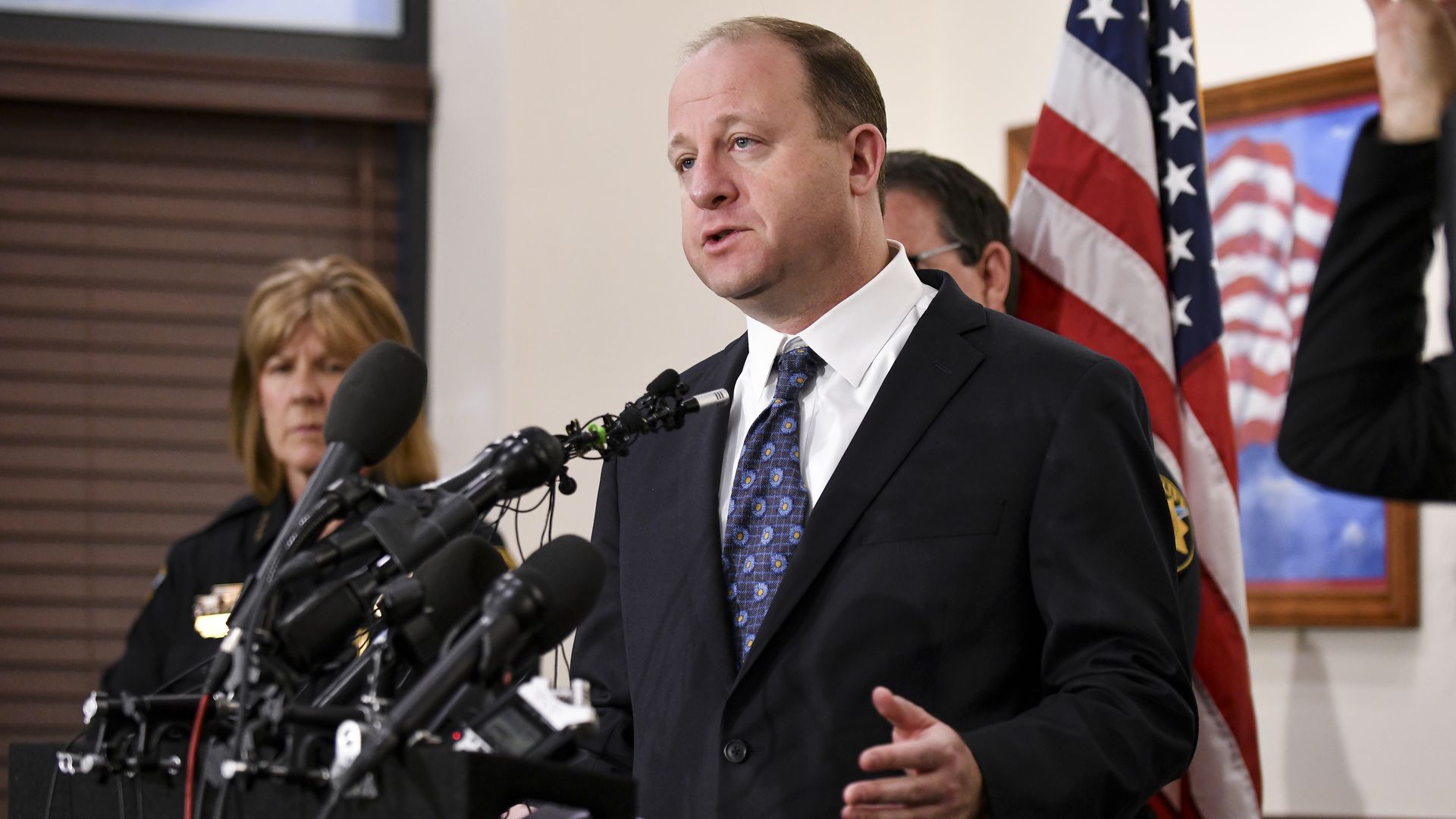 Colorado has strengthened its gun regulations on the eve of the 22nd anniversary of the Columbine High School massacre.
For the record: The two measures were introduced in the state legislature before last month's fatal shooting at a grocery store that left 10 people dead. One bill is named for a 21-year-old woman who was fatally shot by a gunman with a stolen weapon.
Details: The Isabella Joy Thallas Act requires firearms owners to report the loss or theft of a weapon to law enforcement within five days of its disappearance.
The other law, designed to ensure the safe storage of firearms, is due to take effect on July 1.
"Every year, thousands of gun deaths nationwide and hundreds of gun deaths in Colorado occur because of improperly and unsafely stored firearms," per an emailed statement. "Additionally, people who live in homes with guns stored in an unsafe manner are more likely to commit suicide."
"This bill will reduce gun deaths by requiring that firearms be securely stored when not in use, and requiring licensed gun dealers to provide a storage device with the purchase of firearms."
What they're saying: Gov. Jared Polis (D) noted at a news conference on Monday, when he signed the bills that while the laws "can prevent future loss of life" and "be part of the healing for the Thallas family and so many others impacted by gun violence by a stolen gun."
State Sen. Steve Fenberg (D-Boulder) said Tuesday that more legislation to address the circumstances of the Boulder shooting is coming.
The legislation will likely look at "things that can be responsive to what happened in Boulder, and save as many lives as possible," Fenberg, the state Senate's majority leader, said. "We want to make sure that whatever we introduce can pass."
Of note: "No Republicans in the General Assembly supported either bill, saying they infringe on gun owners' rights and criminalize gun owners," the Denver Post reports.
Axios Denver's John Frank contributed to this report.
Go deeper