Report: Watchdog blocked inquiry on Secret Service conduct during Trump administration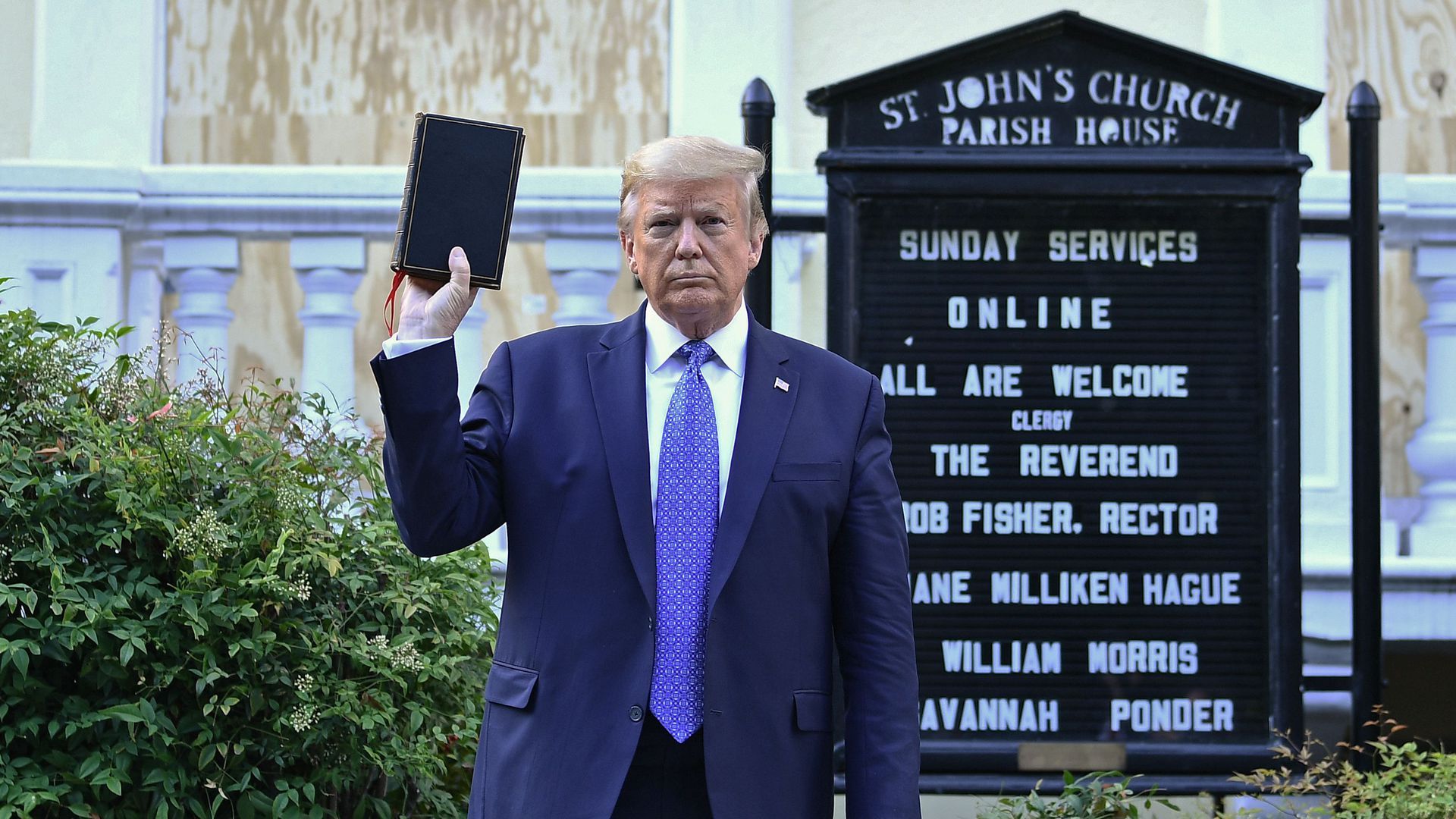 Despite recommendations from career staff, a federal watchdog for the Secret Service last year declined to take up probes into the agency's handling of Black Lives Matter protests in D.C., and on the spread of COVID-19 among Secret Service members, according to the Project On Government Oversight.
Flashback: Law enforcement agencies used tear gas and physical force to remove protestors from Lafayette Square last year, allowing the Secret Service to take then-President Trump across the street to a photo-op in front of a church.
What we know: Department of Homeland Security inspector general Joseph Cuffari rejected a recommendation by career staff to look into Secret Service's role in the incident.
Cuffari also declined to investigate Secret Service protocols on COVID-19 and how they apply to agents and officers who are in close proximity to the president.
"An investigation would also likely have examined Secret Service protocols last October when Trump, presumably still contagious with COVID-19, ignored medical advice and rode around waving to supporters from a presidential SUV as Secret Service agents were sealed inside with him," POGO notes.
What they're saying: "Our office does not have the resources to approve every oversight proposal," a spokesperson for Cuffari's office told POGO.
"We have to make tough strategic decisions about how to best use our resources for greatest impact across the Department. In both of these cases, we determined that resources would have a higher impact elsewhere."
Of note: Cuffari still holds his role three months into the Biden administration.
Go deeper