Atlanta school named after Klan leader to be renamed for Hank Aaron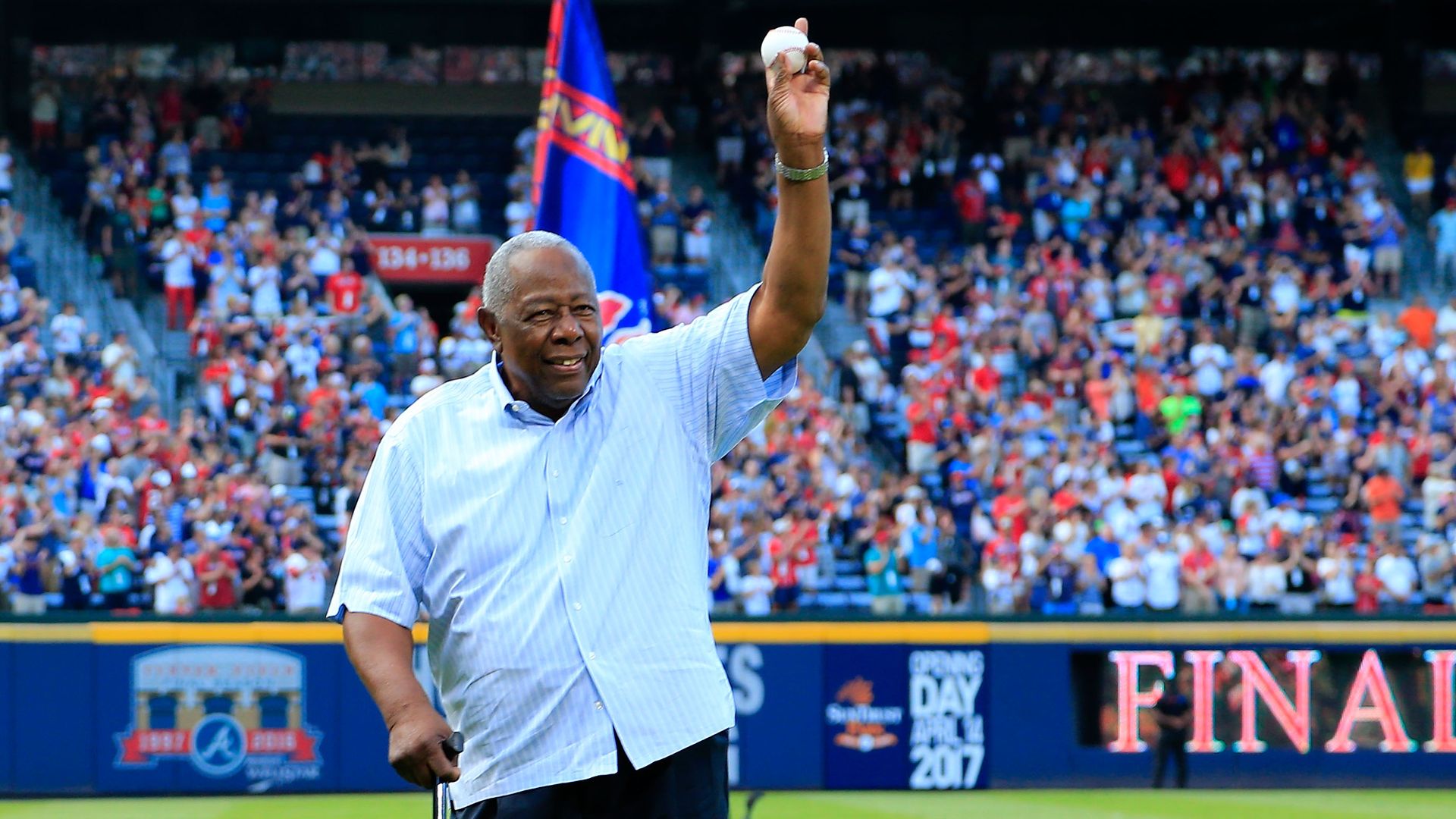 An Atlanta high school bearing the name of the first Ku Klux Klan grand wizard will be renamed in honor of the late baseball great Hank Aaron, the Atlanta Journal-Constitution first reported Tuesday.
Details: The city's school board voted unanimously Monday to rename Forrest Hill Academy the Hank Aaron New Beginnings Academy after the Major League Baseball Hall of Famer, who broke racial barriers and in 1974 smashed Babe Ruth's longstanding career home run record.
The school was originally named after Klan leader and Confederate Gen. Nathan Bedford Forrest.
In order to make possible the change of name to honor the Atlanta Braves star, who died in January at age 86, the vote waived a school district policy of waiting five years after a person has died to name a school building after them.
What they're saying: Board chair Jason Esteves noted during an online meeting ahead of the vote that "names do matter."
Board member Michelle Olympiadis added, "It's very important that we understand our history, it's very important that we understand where we are coming from ... it gives a lot of credence to our character and our morals."
For the record: Aaron endured racism throughout his Major League Baseball career, which began with the Milwaukee Braves in 1954.
Among barriers he faced at the start of his career was the barring of Black players from Florida hotels where white teammates stayed for spring training.
"He pressed management for change, with no immediate success," the New York Times notes.
Aaron's record 755 home runs stood for 33 years.
The big picture: The renaming of the school is part of a wider push against slavery and Confederate symbols across the U.S., with dozens removed, relocated or renamed last year after anti-racism protests erupted over George Floyd's death.
Go deeper