U.S. issues new guidelines to "encourage" government engagement with Taiwan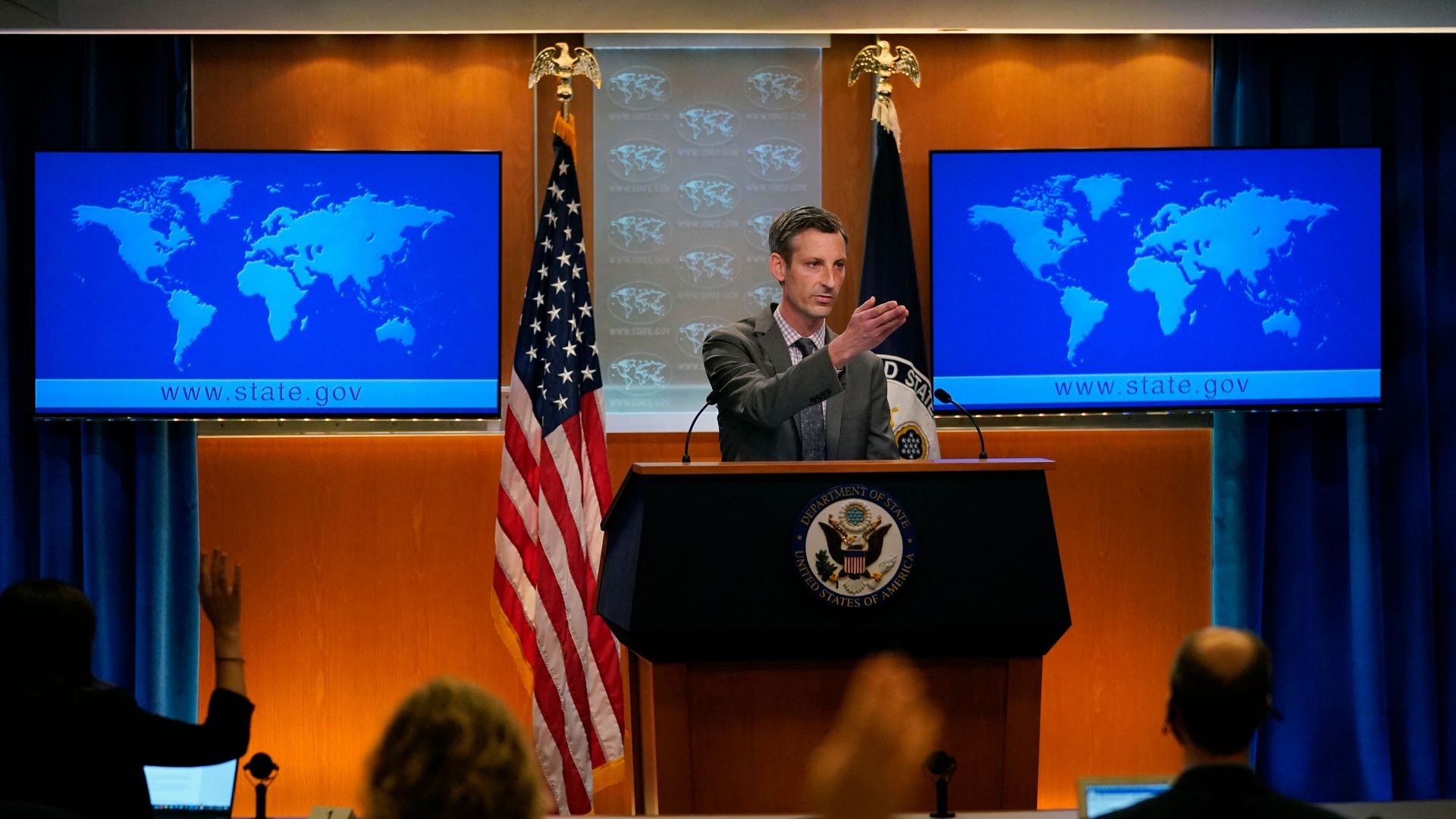 The State Department issued guidelines on Friday "to encourage U.S. government engagement with Taiwan that reflects our deepening unofficial relationship."
Why it matters: The latest guidance comes amid heightened tensions over Taiwan, whose status is one of the most sensitive political issues between Washington and Beijing.
The big picture: The White House on Friday called the "concerning increase" in Chinese military activity in the Taiwan Strait "potentially destabilizing," per Reuters.
The U.S. military recently warned that China is likely accelerating its longstanding efforts to regain control of Taiwan, per AP.
At least 11 Chinese air force planes entered Taiwan's air defense identification zone on Friday, according to Taiwan's defense ministry. It was latest incursion by China, which says the exercises are meant to show its determination to defend the island that it considers part of Chinese territory.
"Beijing on Thursday blamed the United States for tensions over Taiwan after a U.S. warship sailed close to the island, asking rhetorically whether China would sail in the Gulf of Mexico as a 'show of strength,'" Reuters noted.
What they're saying: The State Department did not outline its specific guidelines, but said the "guidance underscores Taiwan is a vibrant democracy and an important security and economic partner that is also a force for good in the international community."
"These new guidelines liberalize guidance on contacts with Taiwan, consistent with our unofficial relations, and provide clarity throughout the Executive Branch on effective implementation of our 'one China; policy, which is guided by the Taiwan Relations Act, the three Joint Communiques, and the Six Assurances," State Department spokesperson Ned Price said in a statement.
Of note: Earlier this year, then-Secretary of State Mike Pompeo announced he was lifting the "self-imposed restrictions" on the U.S.-Taiwan relationship.
Go deeper