GOP Rep. Adam Kinzinger calls for Rep. Matt Gaetz to resign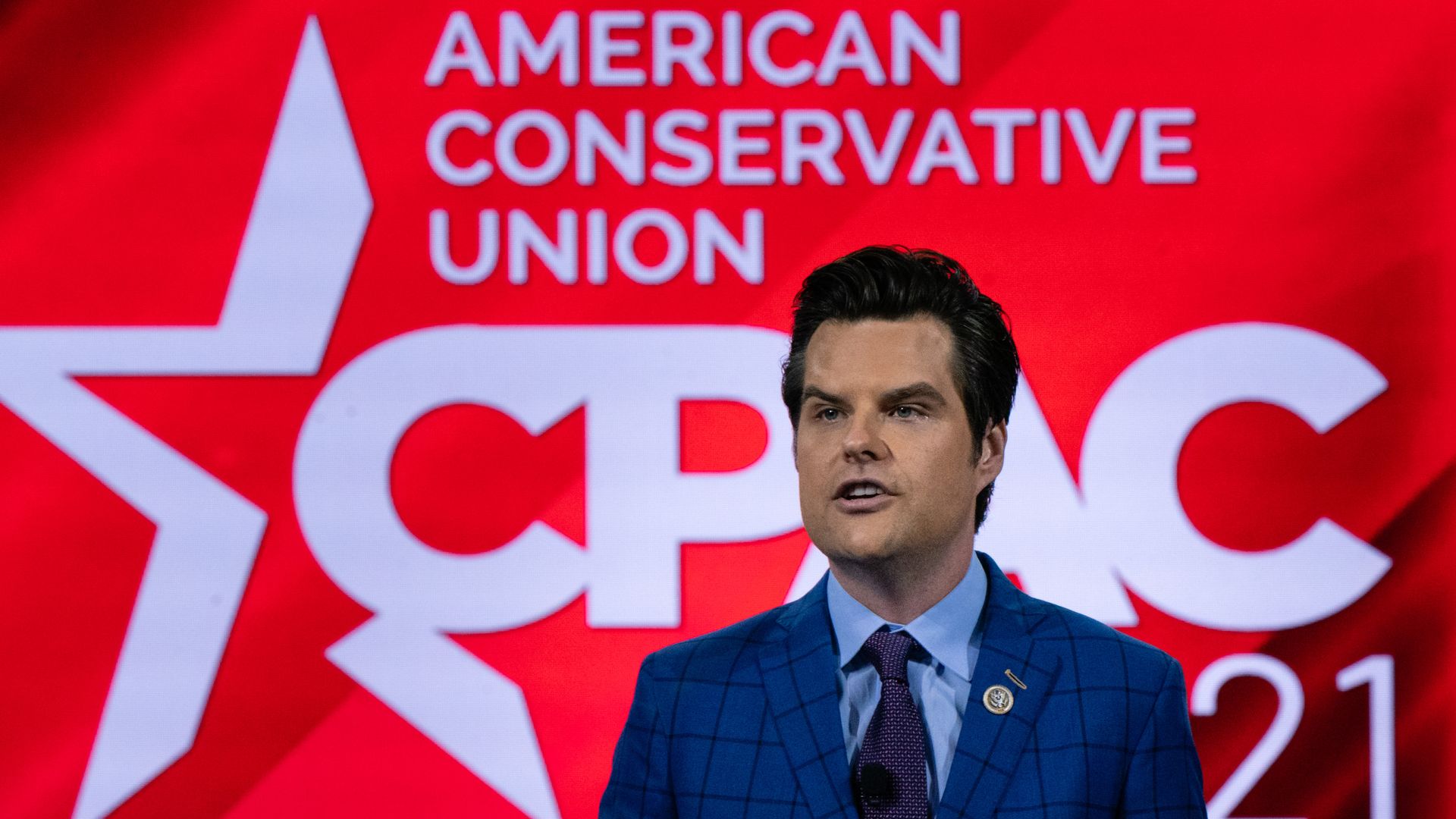 Rep. Adam Kinzinger (R-Ill.) late Thursday called for Rep. Matt Gaetz (R-Fla.) to resign amid a federal investigation into sex trafficking allegations.
Why it matters: Kinzinger is the first congressional Republican to publicly demand Gaetz step down. Gaetz has denied allegations of being sexually involved with a 17-year-old, telling Axios in an interview last month that the investigation is "rooted in an extortion effort against my family for $25 million."
What they're saying: "Matt Gaetz needs to resign," Kinzinger tweeted late Thursday, linking to a Daily Beast article about allegations against Gaetz.
The article alleges that Gaetz paid his close friend Joel Greenberg, who is said to be negotiating a plea deal on sex trafficking charges, $900 in two late-night Venmo transactions.
Greenberg then sent three young women Venmo transactions totaling $900, with the captions "Tuition," "School," and "School," according to the Daily Beast.
A Gaetz representative from PR firm the Logan Circle Group told the Beast in a statement: "The rumors, gossip and self-serving misstatements of others will be addressed in due course by my legal team."
Go deeper:
Go deeper