NRA bankruptcy fight brews as Biden takes on gun violence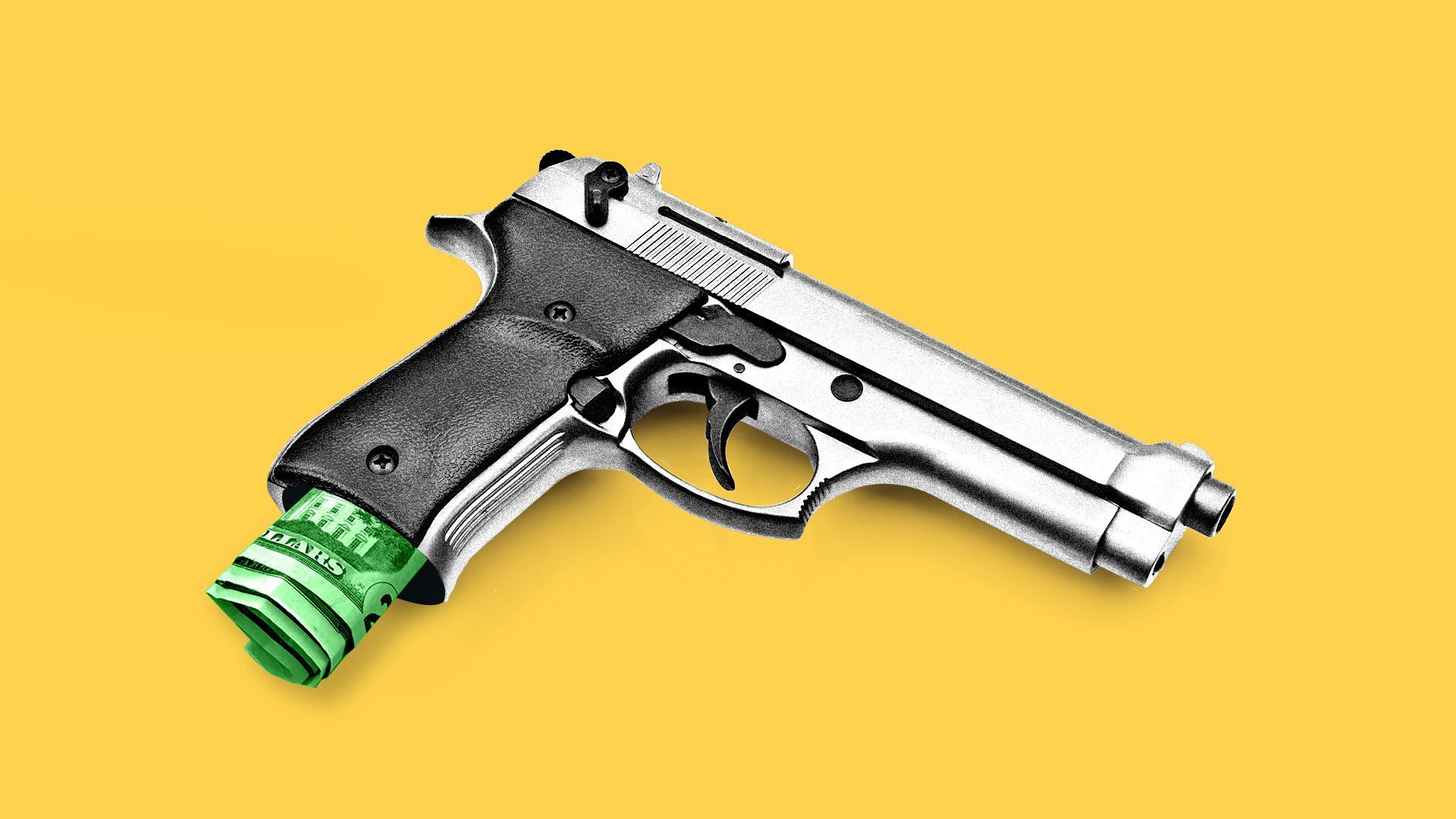 The National Rifle Association's battle to keep itself in bankruptcy court is heating up, just as President Biden escalates his efforts to tackle gun violence.
Driving the news: NRA CEO Wayne LaPierre said he should have disclosed yacht trips he took that were paid by contractors and vendors. His admission came during virtual testimony in a Dallas bankruptcy court Wednesday when a federal judge heard a motion to dismiss the NRA's Chapter 11 case.
The big picture: Axios' politics reporter Lachlan Markay writes that at precisely the moment that the administration is pushing new gun safety measures, the biggest and most influential gun rights group in the country is consumed by infighting and legal battles.
That will likely have a major impact on any legislative fights. It would be like a fight over abortion rights with a handicapped Planned Parenthood.
What's happening: New York Attorney General Letitia James wants to dismiss the NRA's bankruptcy case entirely or appoint a trustee, which could result in LaPierre losing control over the organization or be a "death sentence" to the association.
The gun rights group is seeking bankruptcy protection to reincorporate in Texas after James sued the NRA, LaPierre and other executives last summer to dissolve the organization over alleged illegal use of funds.
James and the NRA's biggest creditor, its former advertiser Ackerman McQueen, argue the protection was filed improperly and in an effort to skirt the lawsuit. 
LaPierre acknowledged in a disclosure this week that he sheltered on yachts provided by vendors in 2012 and 2018 following the shootings at Sandy Hook Elementary School and Marjory Stoneman Douglas High School because he and his family were under threat.
Situational awareness: President Biden on Thursday called gun violence in the U.S. an "epidemic," and urged a ban on assault weapons and high-capacity magazines, among other congressional actions. 
Gun violence killed nearly 20,000 people in America in 2020, and has so far killed nearly 5,000 this year, according to the Gun Violence Archive. 
Go deeper