Manchin says he won't vote to eliminate or weaken the filibuster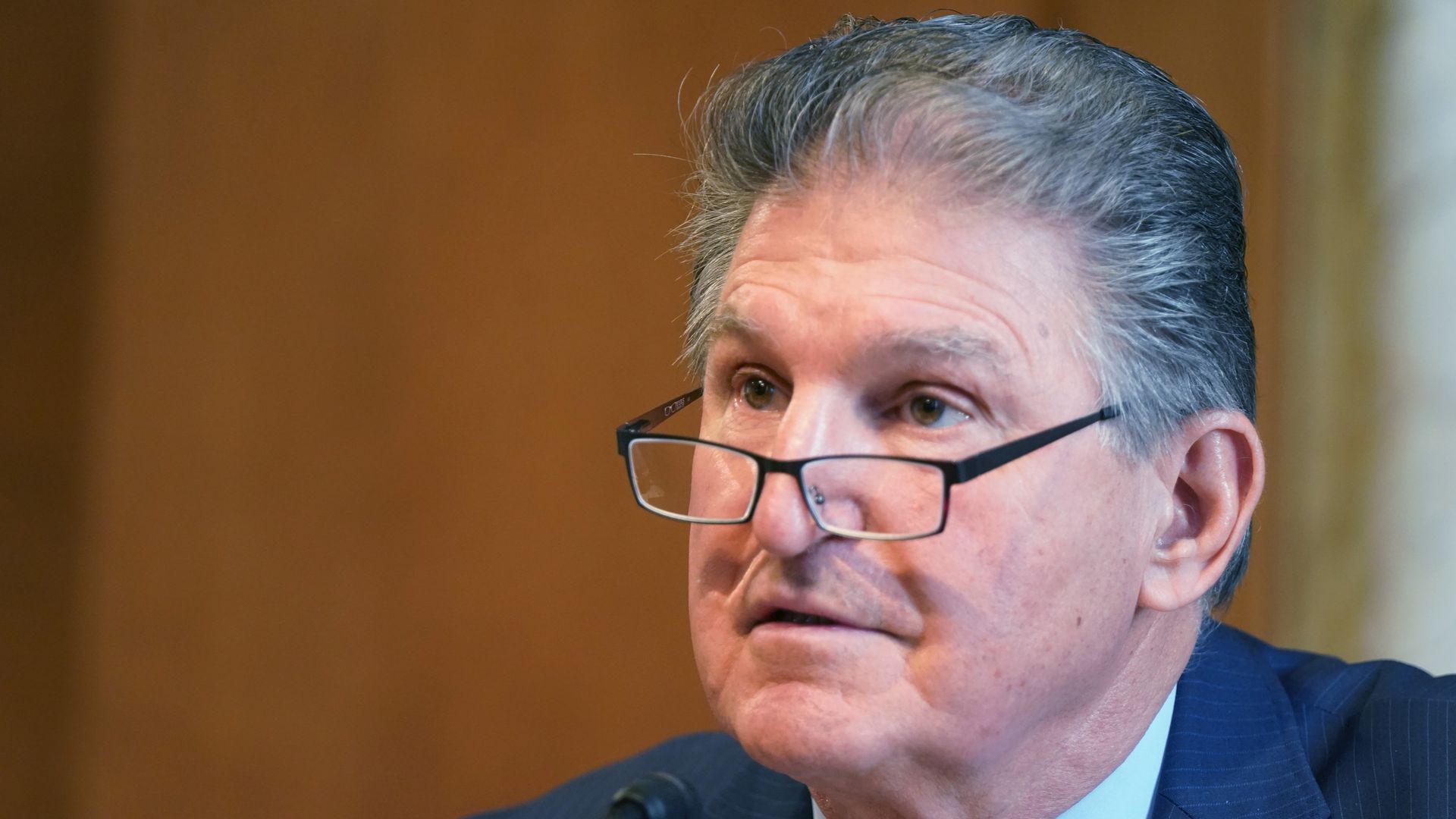 Sen. Joe Manchin (D-W.Va.) said there's "no circumstance" in which he'd "vote to eliminate or weaken the filibuster," and he expressed alarm at the budget reconciliation process in a Washington Post op-ed Wednesday.
Why it matters: The moderate Democrat's unwavering stance, as outlined on "Axios on HBO" last month, reduces President Biden's chances of pushing through his agenda by limiting Senate Republicans' legislative power.
What he's saying: "The filibuster is a critical tool to protecting that input and our democratic form of government," Manchin wrote.
"That is why I have said it before and will say it again to remove any shred of doubt: There is no circumstance in which I will vote to eliminate or weaken the filibuster."
In regards to the use of the budget reconciliation process to pass legislation such as Biden's $2 trillion infrastructure plan, Manchin argued that everyone should be "alarmed" at how it's "being used by both parties to stifle debate around the major issues" facing the U.S.
"Legislating was never supposed to be easy. It is hard work to address the needs of both rural and urban communities in a single piece of legislation, but it is the work we were elected to do."
— Manchin
Go deeper: Manchin's next power play
Go deeper